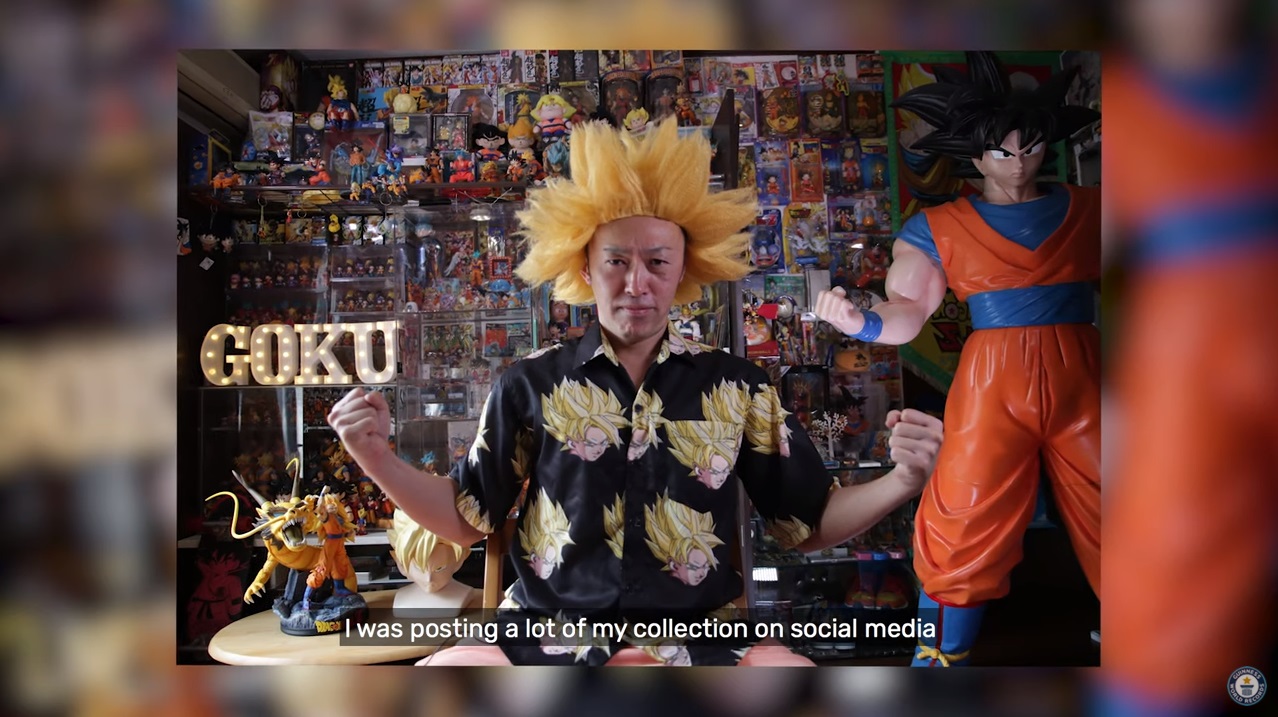 And beating the previous record by almost double.
From participating in the world's largest synchronized Kamehameha to giving the entire cast of Dragon Ball awesome samurai warlord makeovers, fans sure know how to show their love for the epic series that has spanned over three decades.
But few will ever match the passion of mega fan Hitoshi Uchida, because not only does he collect as much Dragon Ball memorabilia as possible, his entire collection has managed to surpass the previous Guinness World Record of 5,065 unique items set by Michael Nilsen back in 2007.
▼ Uchida has beaten it with almost twice that number
at an astounding 10,098 collectibles.
Although he clearly prefers figurines, Uchida's assortment of items also includes miniature toys and posters signed by artists as well, the grand total of which is enough to pack two rooms full of them. Goku remains his favorite, however, and he dedicates an entire room for his 4,000 pieces of Goku merchandise.
Uchida was always afraid of ghosts and death when he was a kid, but Goku's fearlessness and pure heart inspired him and gave him the strength needed to bust through those tough times. As a result, he is now very grateful to Goku voice actor Masako Nozawa and hopes to meet her face-to-face one day. To show his appreciation for what she has done, Uchida quit his job to focus on his collection and eventually smashed the Guinness World Record with his impressive feat.
▼ He literally has a Dragon Ball museum he can visit every day.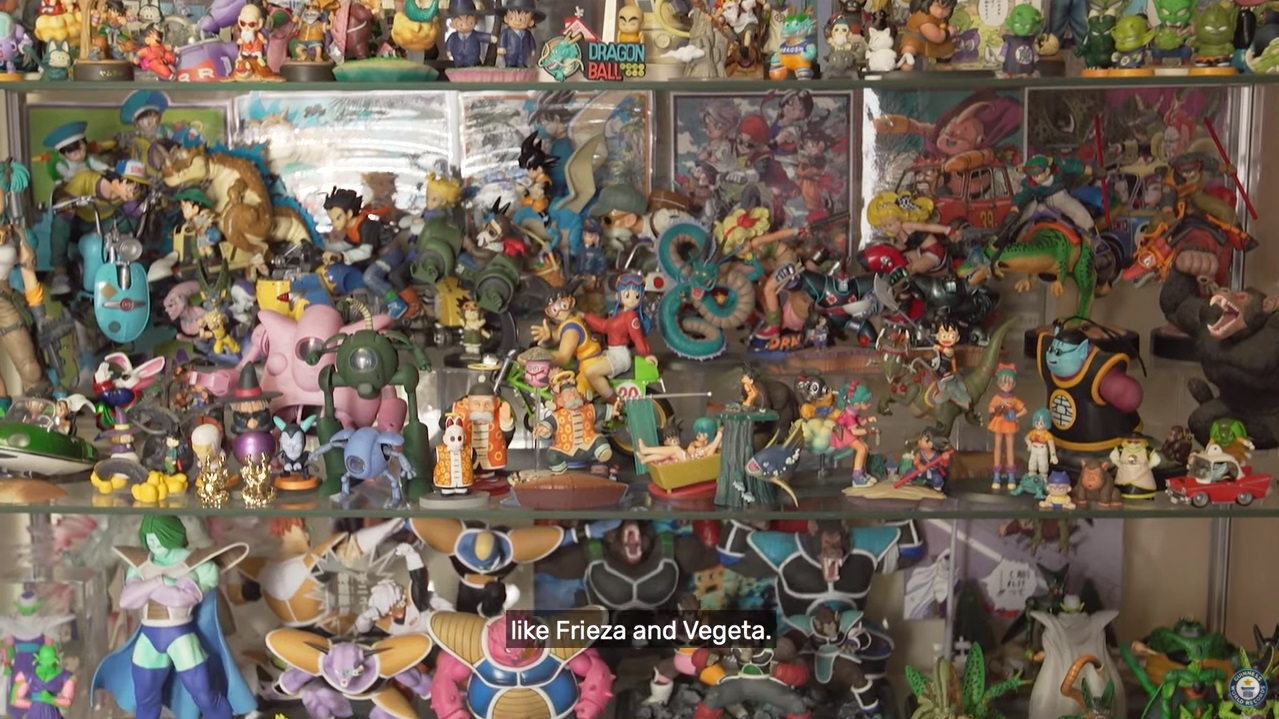 We won't be surprised if Uchida actually has those fancy Super Saiyan jewelry stashed away somewhere in those rooms, but even if he does not, we are happy he is staying true to himself and paying homage to one of the greatest series ever made. With an awesome gallery like that, Masako Nozawa and the world has surely noticed his efforts in becoming Goku's top fan.
Source: YouTube/Guinness World Records via Yurukuyaru
Images: YouTube/Guinness World Records
● Want to hear about SoraNews24's latest articles as soon as they're published? Follow us on Facebook and Twitter!