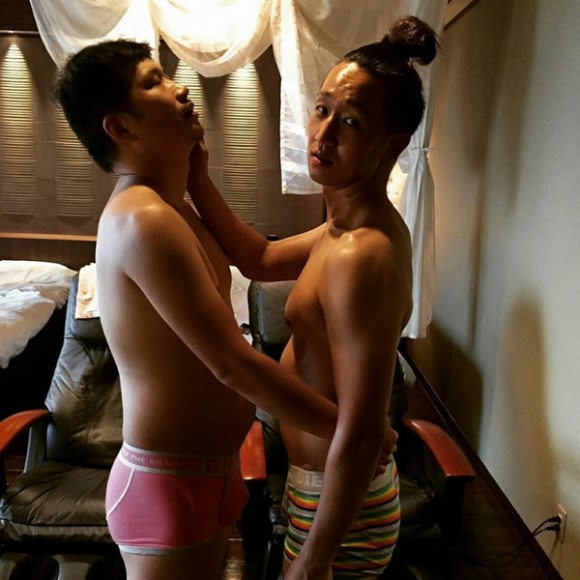 The world of fashion and models is one that I have zero understanding of. My wardrobe mostly consists of jeans and black shirts just so I never have to worry about what matches. And as for modeling, well, let's just say I probably love the camera more than it loves me.
But not our Japanese writers P.K. and Nakano! They are beautiful men with eyes for sexy and looking good doing…sexy? Or, if nothing else, they have the confidence of a pair of male models at a pool party. So, when they heard that fashion brand Diesel had put a call out for selfies, they were more than happy to respond with photos of themselves in nothing but their undies!
But are the pictures more win than cringe? Click below to find out!
▼ "Careful where you walk! I lost a contact!"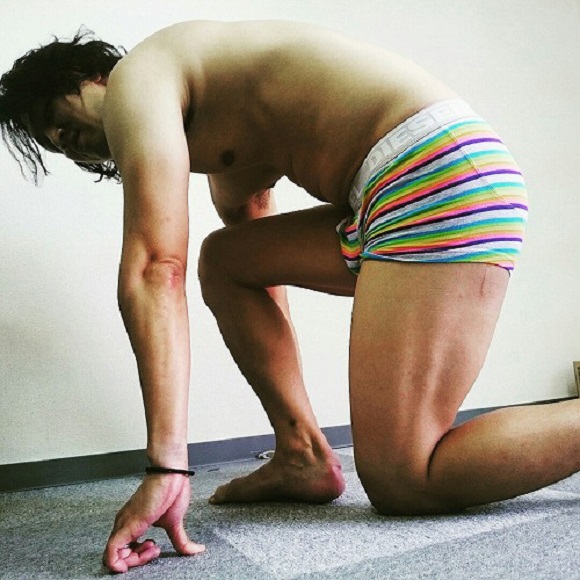 Diesel, the clothing brand and not the actor (or the fuel, for that matter), has put out a call for selfies of men wearing their new Hero Fit underwear and, they prefer, nothing else. Personally, I consider this a major lost opportunity – just imagine it: Diesel Superman, featuring Diesel underwear on the outside – but I digress!
It seems that Diesel is hoping lots of hot, sexy men will post photos of themselves posing on social media using the hashtag #HeroFit. There are also promises of possibly being selected to be featured in their next campaign, so this could be a win-win for everyone involved!
▼ "You can do this, man. You're a beast! You are totally going to put clothes on today!"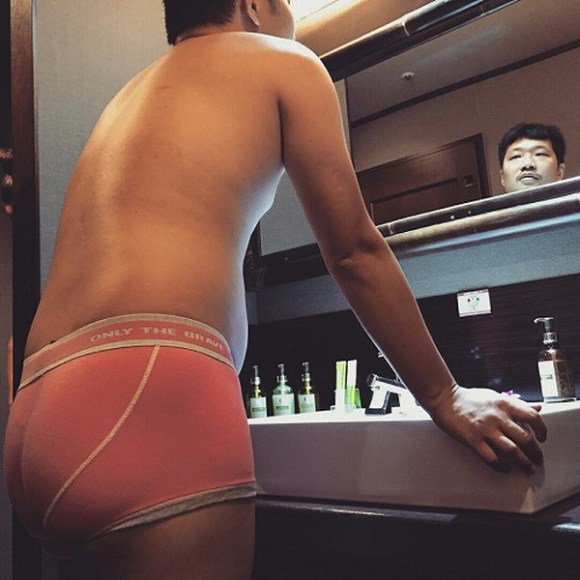 I'm not entirely sure whose idea it was for P.K. and Nakano to photograph themselves together, but it's impossible not to applaud the effort. These two studs are excellent examples of the kind of self-confidence that I wish I had!
If you're feeling inspired, you, too, can join the social media fun by posting a photo of yourself wearing something from Diesel's Hero Fit line with the hashtag #DieselHero. You can learn more on the Diesel Hero Fit website, which features a number of models providing examples, like these guys!
▼ We're not entirely sure the guy in the middle knows how toilets work…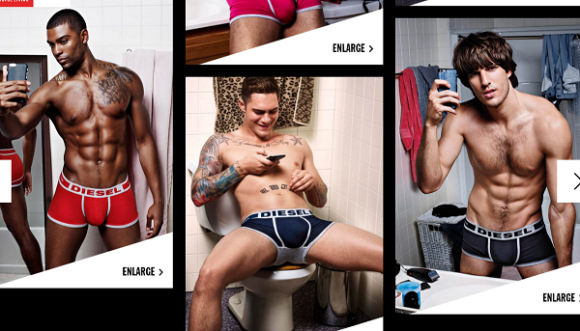 Diesel
While the competition is certainly going to be stiff, Nakano and P.K. are feeling confident about their chances. They are even thinking about quitting so they can spend time working on their "model look," whatever that means.
Here are the numerous photos they've already posted on Instagram. No, seriously.
▼ P.K. wondering when he last called his mother.
▼ "Shhh! Tell me if you can hear me fart!"
▼ "Be very quiet! I'm hunting rabbits!"
▼ Our heroes all tuckered out after a day of flexing.
▼ Um, guys, the rules say you have to be alone in the photos!
▼ Aw, you know we can't stay mad at you!
▼ "No, seriously, have you seen my contacts?"
▼ "Do you know what time it is?! I need my beauty sleep! I'm gonna be a model!"
▼ P.K. upon realizing that everything online stays online forever.
Be sure to let us know if you decide to join the festivities with Diesel! We will definitely support you by retweeting your photos at least once.
Reference: Diesel Hero Fit
Images © RocketNews24 unless otherwise noted.
[ Read in Japanese ]