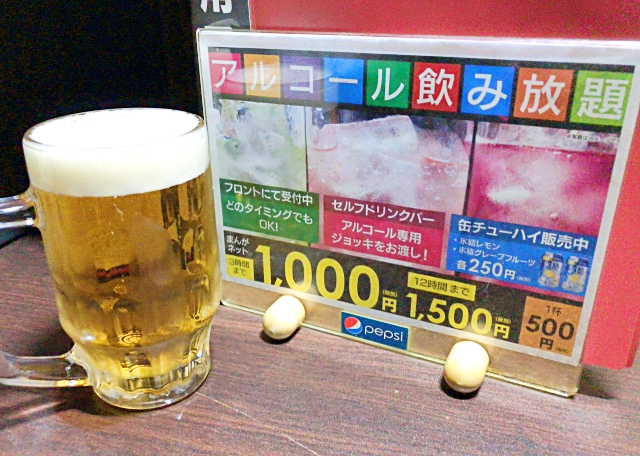 An unbelievable deal in the center of one of Tokyo's biggest bar districts.
Tokyo is full of places to grab an adult drink, with alcohol served at bars, izakaya pubs, casual restaurants, and even fast food joints. But we recently found an amazing but totally unexpected place to knock back a few after-work cold ones: our local Internet cafe.
Just a few blocks away from SoraNews24 headquarters, right in the middle of Tokyo's downtown Shinjuku neighborhood, is a branch of the Raum chain of Internet cafes. Like pretty much all net cafes in Japan, it's got a couple of nice creature comforts, like private booths with comfy chairs, walls of free manga to read, and a self-serve drink bar. However, what sets the Shinjuku Raum apart is that the drink bar doesn't just have soft drinks, but all-you-can-drink booze too.
▼ The ground-floor sign for Raum, which is located on the fourth floor of the Oriental Wave building.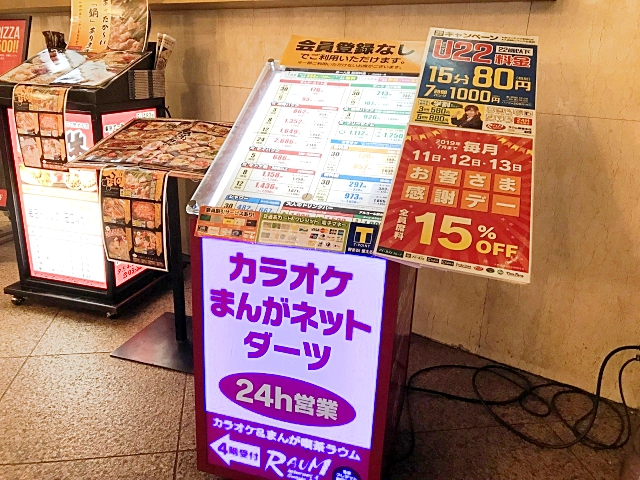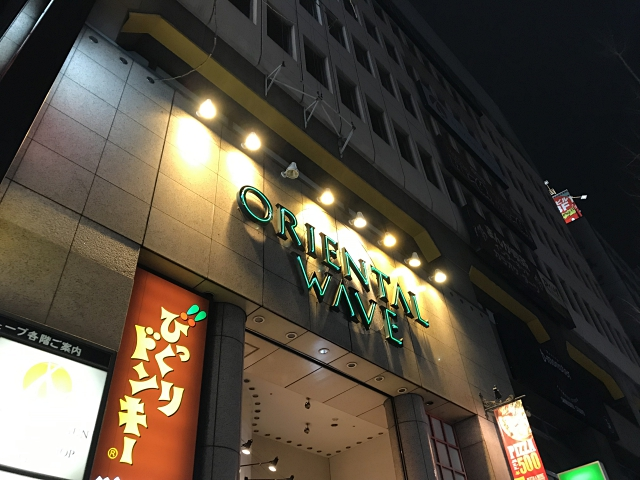 Just inside the net cafe's entrance is a bank of self-service drink dispensers offering tea, juice, cola, and other standard soft drinks.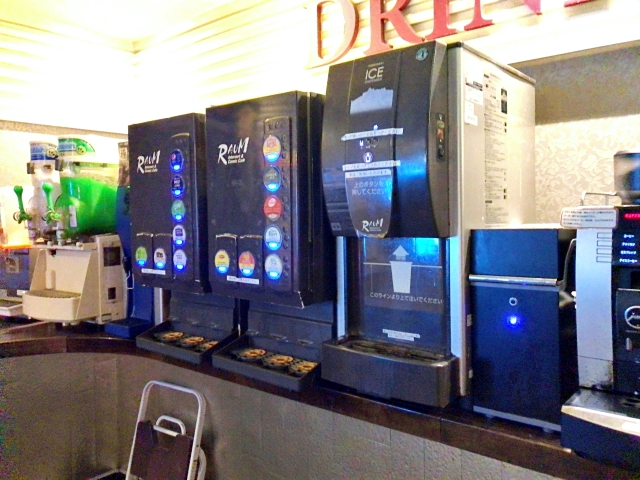 Next to that, though…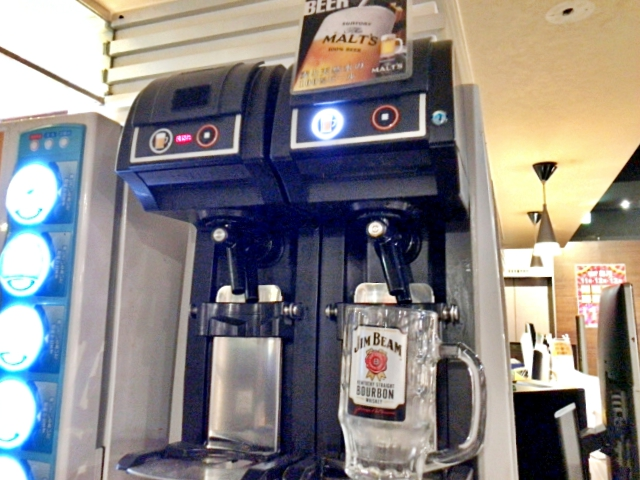 …is one of Japan's automatic draft beer-pouring machines! Raum even gives customers who're using the "adult drink bar" (as it calls the alcohol-inclusive service) frosted mugs.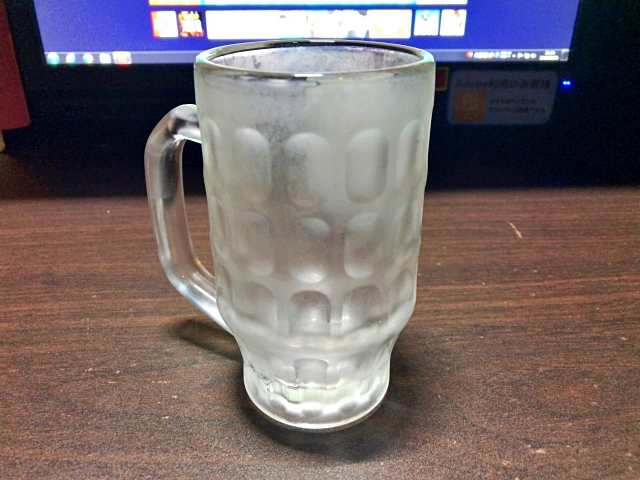 Once we had our beer (Suntory is the house brew), we took it back to our booth and sipped it as we slowly unwound from a hard day at work. Before we knew it, our glass was empty, but that was no problem. Like we mentioned above, Raum's adult drink bar is an all-you-can-drink deal, and available is your choice of three or twelve-hour durations.
▼ Yep, you can keep pouring refills for half a day if you so desire,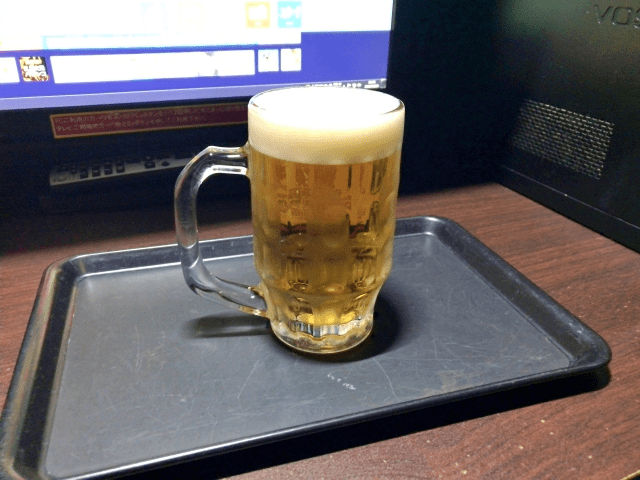 Now you might be thinking that even if you have the alcohol-processing capacity to keep drinking that long, you might get tired of beer by the time you hit the second hour. That's not a problem, because the adult drink bar really is a full bar of adult drinks. Craving a cocktail? Directly to the left of the beer server is a machine that'll pour you a highball at the press of a button.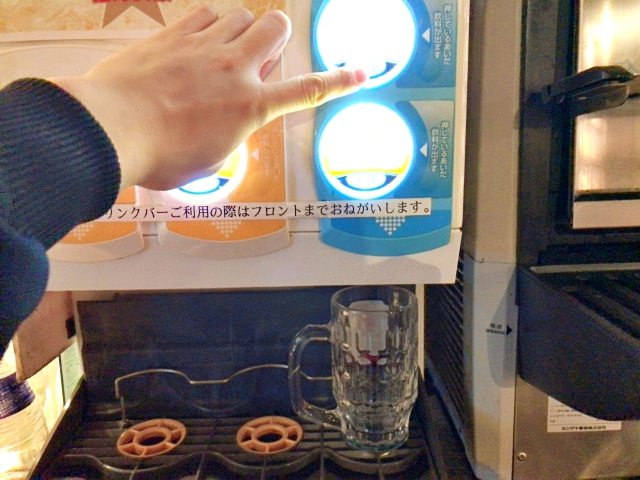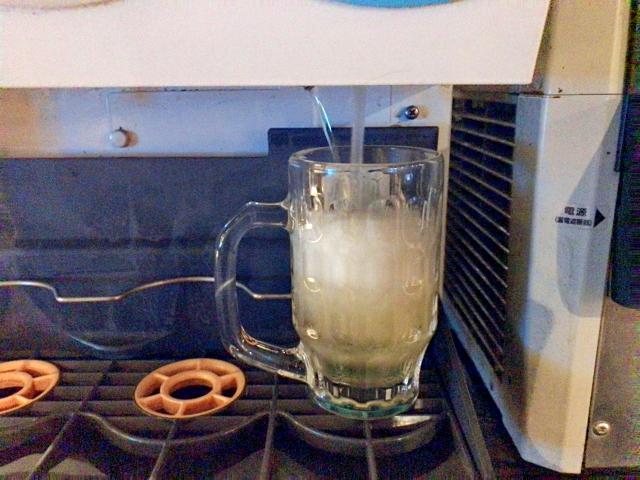 Or, if you're craving something stronger still, you can straight-up grab yourself a glass of hard liquor, since there are bottles of gin, vodka, rum, and shochu waiting for your attention as well, as well as a selection of liqueurs.
Oh, and since the adult drink bar package also gets you access to the regular drink bar offerings, you can use any of the soft drinks as mixers with which to make your own cocktails. A rum and Coke (well, rum and Pepsi anyway) or screwdriver is an obvious choice, but we decided to mix a large splash of vodka into some Dekavita C, a carbonated Japanese energy drink, for a Red Bull and vodka-like beverage,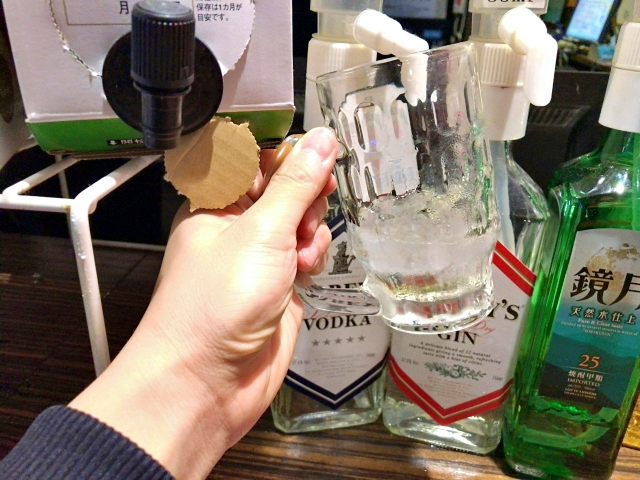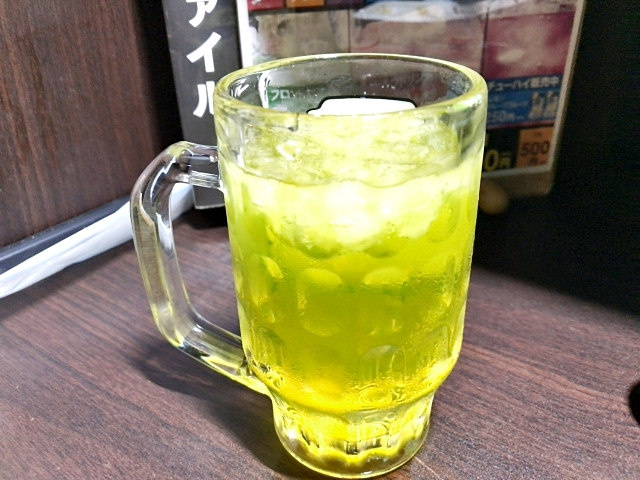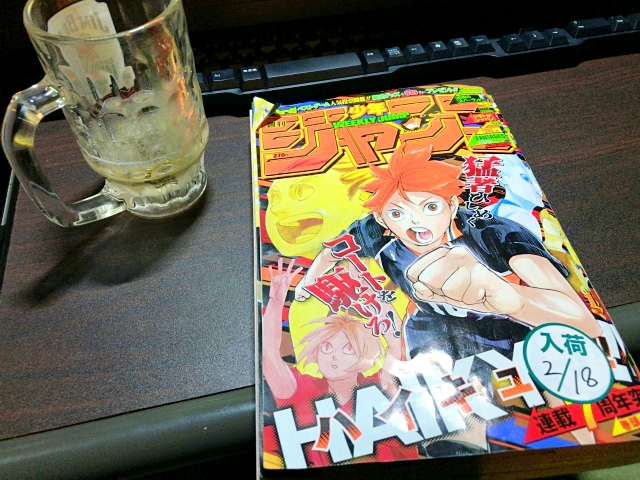 While Raumu offers seats in the net cafe by the hour, the adult drink bar is only available for customers on a three or 12-hour stay. For those staying three hours, the total cost (seat charge and adult drink bar) works out to 1,930 yen (US$17), which is extremely cheap for 180 minutes of unlimited alcohol. The 12-hour pack works out to 3,280 yen, which is an even more amazing deal when you consider that most people staying for 12 hours in an Internet cafe are probably using it as a hotel substitute after missing the last train.
About the only drawback we can find is that since Japanese Internet cafes also double as manga-reading libraries, being too loud is frowned upon, so Raum doesn't really work as a venue to get liquored up with friends on the cheap. On the other hand, if you prefer to do your drinking in relaxing quiet, this is an incredible offer.
Internet cafe information
Raum (Shinjuku main branch) / まんがねっとラウム(新宿本店)
Address: Tokyo-to, Shinjuku-ku, Shinjuku 5-17-13, Oriental Wave Building 4th floor
東京都新宿区新宿5-17-13 オリエンタルウェーブビル4F
Open 24 hours
Photos ©SoraNews24
[ Read in Japanese ]