Chinese website bilibili recently took a reader poll to find the most "moe" characters of 2015. Not only was the competition fierce, but the "cute dudes" top 8 was extremely surprising.
The definition of a "moe" character is pretty broad, but generally speaking, a "moe" character is one that people have strong feelings for or devotion to. Over 1,500 male names and over 1,700 female names were originally submitted in the Chinese poll to find the crème de la crème of moe and in mid-December, those huge numbers were culled down to a Sweet 16 and, after another round of voting, the Elite 8.
Which moe-tastic female characters were still standing in the end?
▼ Female Top 8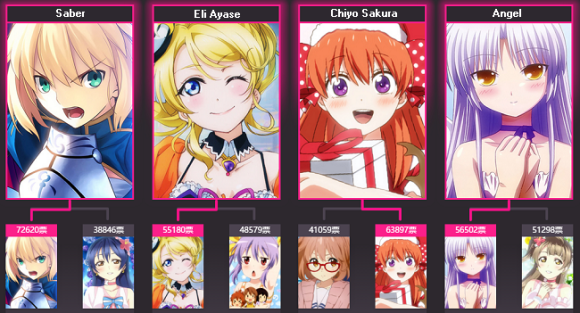 The girls championship was packed with familiar moe characters that would likely top any list chosen in Japan and Western countries as well. They included girls from Sword Art Online, Fate/stay night and Love Live! all of which are popular shows with passionate fanbases.
▼ Male Top 8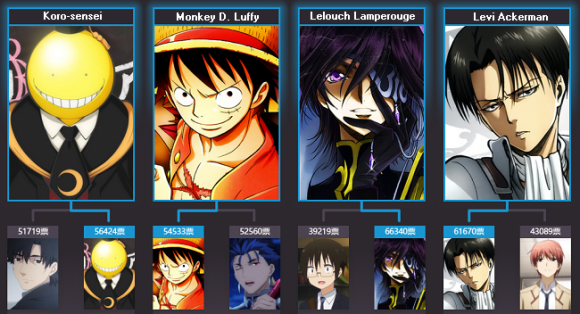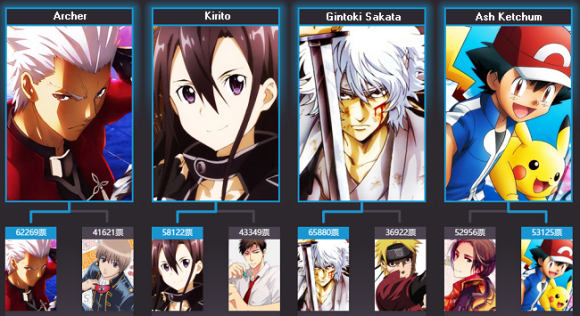 The guys category had two very surprising entries in the Top 8 characters, though: Koro-sensei from Assassination Classroom and Ash Ketchum from Pokémon. How either of those two characters made it into the final bunch is beyond us. Are Koro-sensei or Ash even considered moe characters by most people? An even crazier question is how did Ash beat out China, the character that represents the country of the same name from Hetalia??
No matter, the die has been cast; and it was up to Chinese readers to decide who the top moe characters would be. After tens of thousands of votes, only one female and one male were ranked as the "King and Queen of Moe 2015".
▼ Saber (Fate/stay night)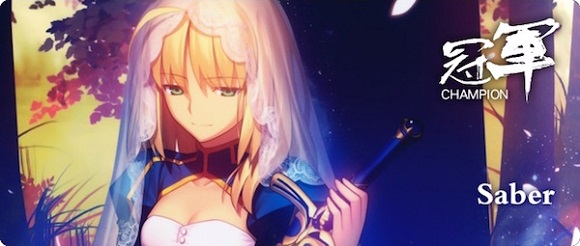 ▼ Lelouch Lamperouge (Code Geass)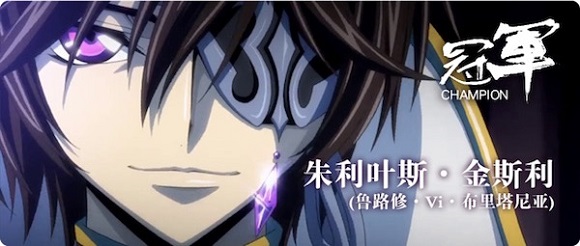 Second and third place finishers were as follows.
▼ 2nd Place –  Rin Tosaka (Fate/stay night) and Koro-sensei (Assassination Classroom)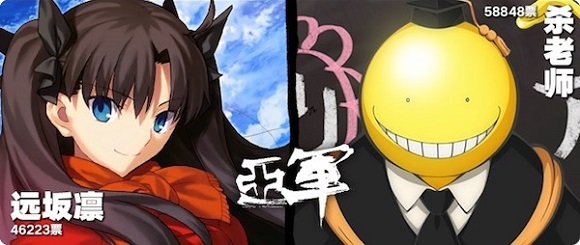 ▼ 3rd Place – Asuna Yuuki (Sword Art Online) and Gintoki Sakata (Gintama)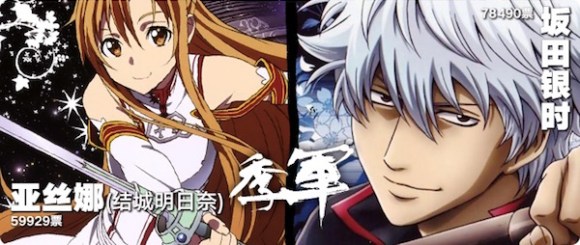 Did your favorite moe characters make it to the Top 8? Who would you have picked as the best character? Let us know in the comments section below! Also, for anyone wondering what anime the other characters are from, here's a little list.
Female Top 8
Asuna Yuuki – Sword Art Online
Rin Tosaka – Fate/stay night
Kurisu Makise – Steins;Gate
Megumi Kato – Saekano: How to Raise a Boring Girlfriend
Saber ­– Fate/stay night
Eli Ayase – Love Live!
Chiyo Sakura – Monthly Girls' Nozaki-kun
Angel – Angel Beats!
Male Top 8
Koro-sensei  – Assassination Classroom
Monkey D. Luffy – One Piece
Lelouch Lamperouge – Code Geass
Levi Ackerman – Attack on Titan
Archer – Fate/stay night
Kirito – Sword Art Online
Gintoki Sakata – Gintama
Ash Ketchum – Pokémon
Source: My Game News Flash
Images: bilibili edited by RocketNews24