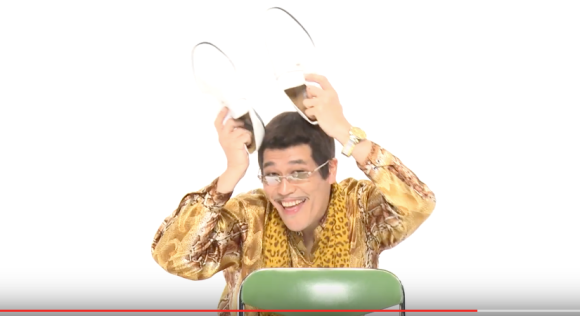 Surprisingly, dancing with a pair of shoes on his head like a bunny rabbit is not the most shocking thing Piko Taro does in this new video clip.
Some might know it as the theme from the Beverly Hills Cop movie, while others might know it as the "Crazy Frog Song". Now in 2016, the well-known tune "Axel F" is making another comeback, this time with with Piko Taro at the helm.
Both "Axel F" and Piko Taro's "Pen-Pineapple-Apple-Pen" are known for their repetitive hooks, which have turned them into some of the most annoyingly catchy songs of all time. So what happens when two juggernauts of the earworm world join forces to wreak havoc on the human ear? Find out by taking a look at the new video clip below!
Just when you thought you couldn't get one tune out of your head, now you have two to contend with! And it's not just the music we have to digest; it's those crazy images too. This time, it's the green folding chair that plays a starring role as Piko Taro's main prop, and it's exactly the same one that's commonly used at halls for ceremonies held at Japanese schools.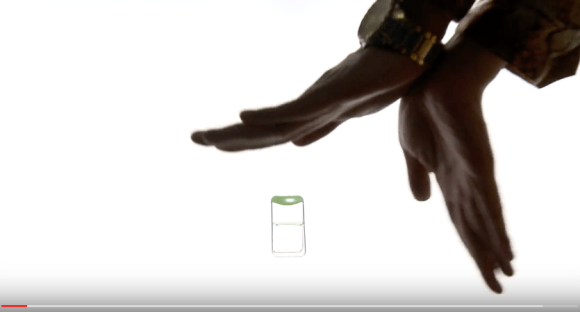 For reasons unknown, Piko Taro freaks us all out at the beginning of the clip by swiping his hand along the seat of the chair and giving it a good hard sniff.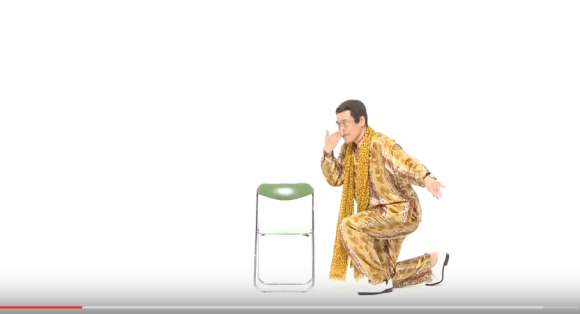 Having met with his satisfaction, the flamboyant star now takes the chair on a journey through some crazy dance moves, throwing his arms around to the new and enhanced version of the PPAP tune like an older citizen going through some revved-up seated rajio taisō warm-up calisthenics.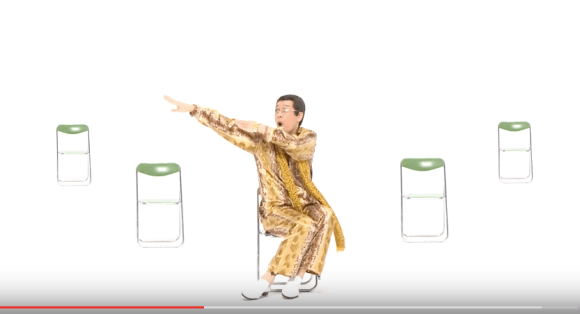 After some retro-styled visual sequences harking back to the music videos of the 80s when "Axel F" was first released, the singer then acts like a rabbit by using his white shoes like bunny ears. Why? We may never know, but with his recent revelation on Sesame Street that he works part-time at a sneaker factory, making sneakers only for the right foot, we're beginning to wonder if the star has something shoe-related up his sleeve for one of his future projects.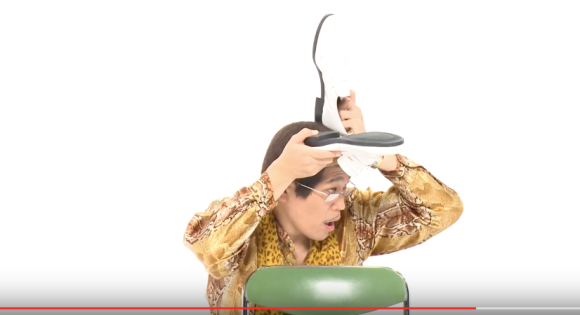 Every time we think we've said goodbye to PPAP and its leopard-print-loving creator, they both simply pop back up again with more mind-boggling antics than ever before, so who knows where we'll be taken to next on this crazy ride? For a look back at some of the spectacles we've seen so far, you might want to take a look at Piko Taro dancing at the Tokyo Correspondents' Club, or some of the treats at the PPAP cafe in Tokyo, or even kids reacting to the original video on YouTube. Whether he's making us laugh, cringe, or scratch our heads in confusion, we have to admit that this strange Japanese star is always entertaining!
Source, images: YouTube/Pikotaro Official Channel