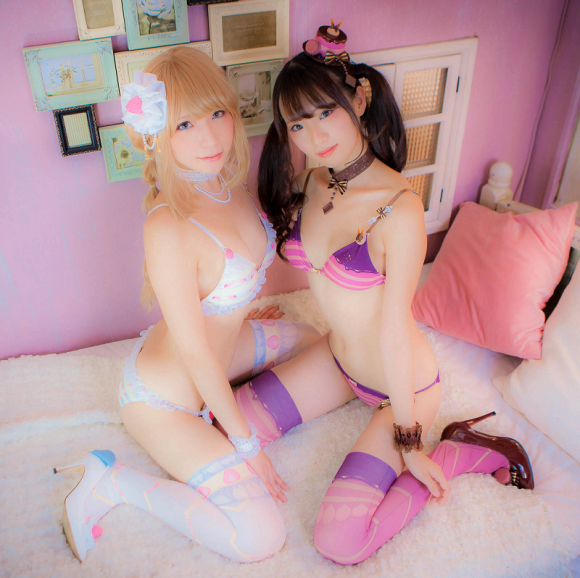 Crowdfunding campaign smashes goal as supporters show they have plenty of room for dessert.
Back in the spring, Japanese illustrator Erimo produced an illustration that got plenty of attention. It's not hard to see why, since it features two anime-style ladies posing in their underwear.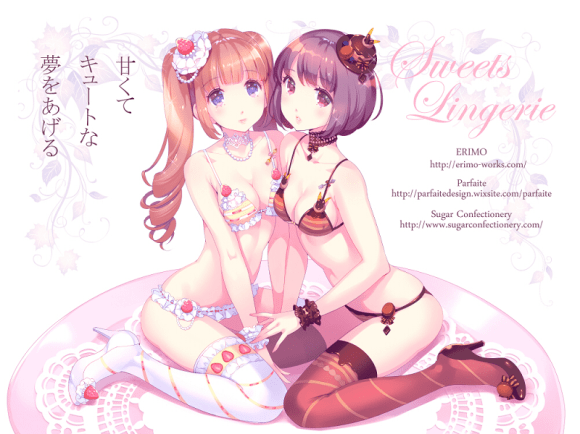 But what really helped the drawing stand out in peoples' minds was the clever design of the lingerie itself, which featured an inventive dessert motif. The white set is modeled after strawberry shortcake, and the brown on chocolate cake. Rather than let this innovative idea be confined to the 2-D realm, Erimo teamed up with "sweets artist" mia and lingerie designer Reine Narumi to bring the cake-inspired bra and panty sets to the real world.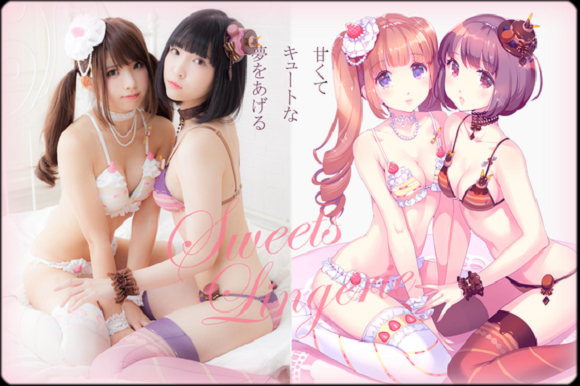 To accomplish that goal, the trio set up a campaign on Japanese crowdfunding site Campfire for what it's dubbed the Sweets Lingerie project (which has the more alliterative name of "Sweets Shitagi" in Japanese).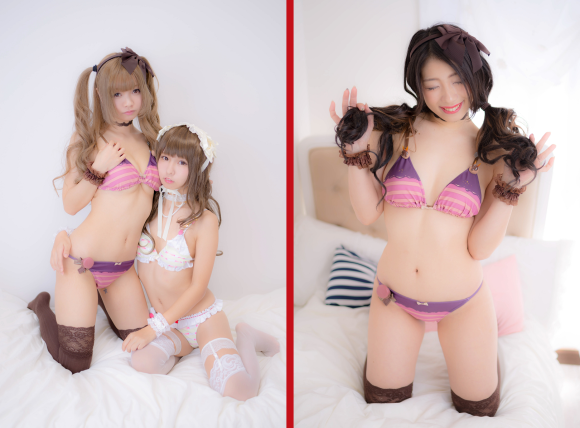 ▼ Strawberry shortcake prototype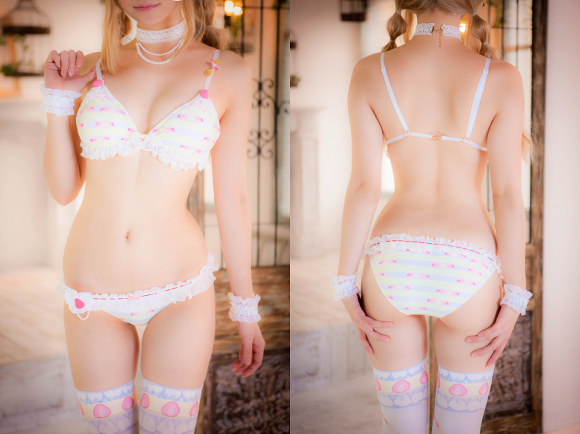 ▼ Chocolate cake prototype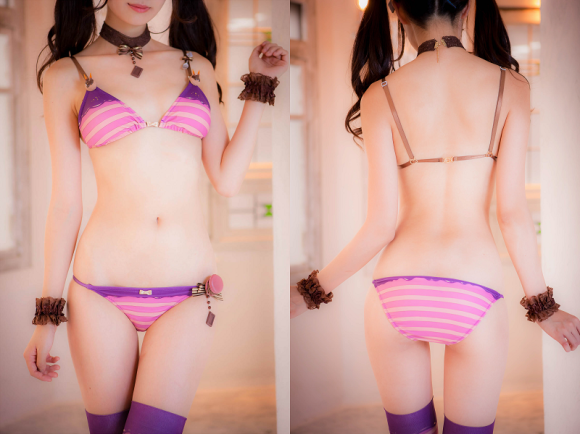 While the lingerie is undeniably the main attraction here, the design team has gone the extra mile and recreated all of the apparel seen in Erimo's original concept, including the hair accessories, knee-high socks, and even the shoes from the illustration.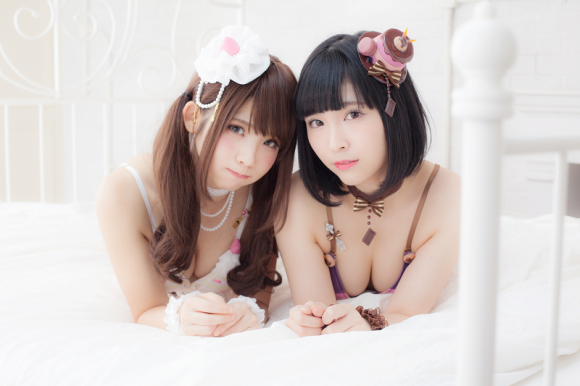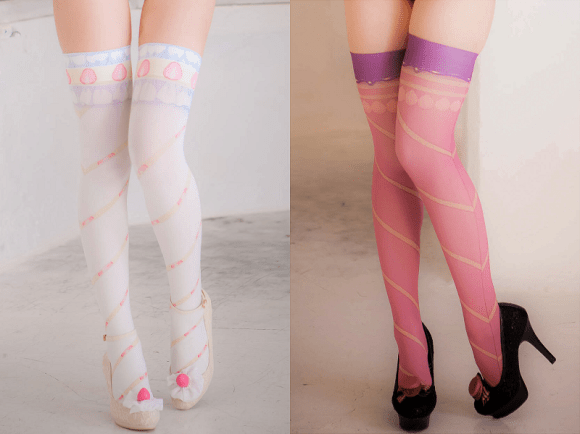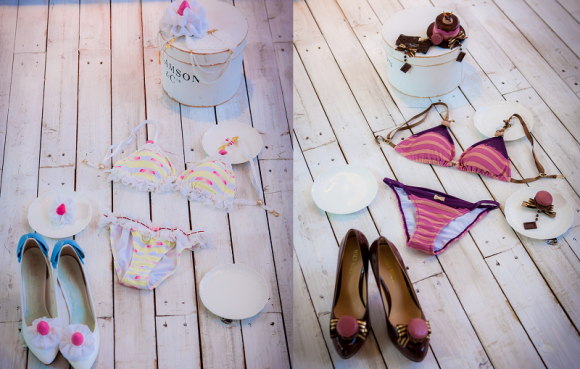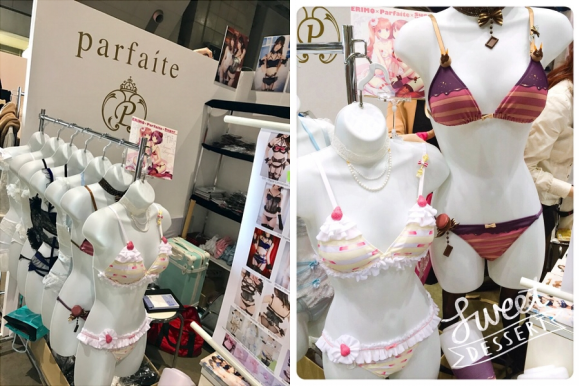 The crowdfunding campaign was initially seeking one million yen (US$8,550), but its backers have proven to be far more generous, showering the project with 3.751 million yen even as 44 days remain in the campaign. The savvily set tiers understand that there are plenty of men who would be happy to know this lingerie exists, but aren't personally in the market for a bra and panties. Lower-priced tiers, starting at 3,000 yen, instead include rewards such as photos, post cards, and plastic files bearing the likenesses of the Sweets Lingerie's anime and real-world spokesmodels. Packages featuring the knee-high socks start at 7,000 yen, the lingerie itself at 12,000, and the shoes at 28,000.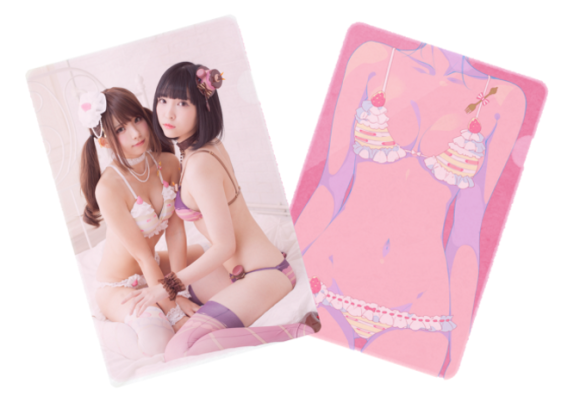 If any of that sounds like a sweet deal to you, the Sweets Lingerie crowdfunding campaign website can be found here.
Source: IT Media
Images: Campfire (edited by RocketNews24)
Follow Casey on Twitter, where he's wondering if the male equivalent of this would be boxer briefs with steak and potato patterns.