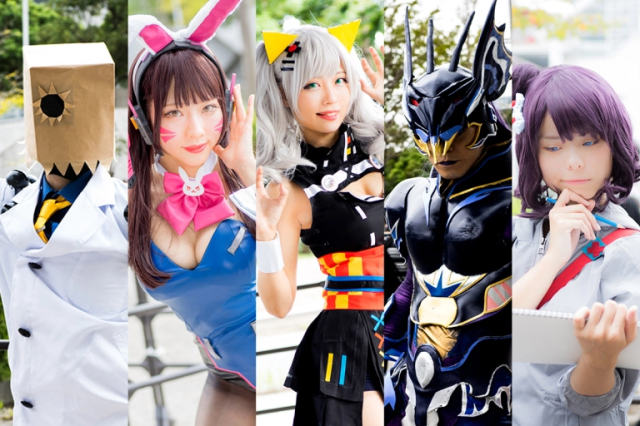 They may not be being paid to be there, but these cosplay enthusiasts skills are anything but beginner-class.
This year's Tokyo Game Show was so nice it was worth visiting twice. We made our first trip out to the Makuhari Messe convention center on a media day, which allowed us to see the exhibitors' booths and official spokesmodels without fighting the crowds of the general admission days.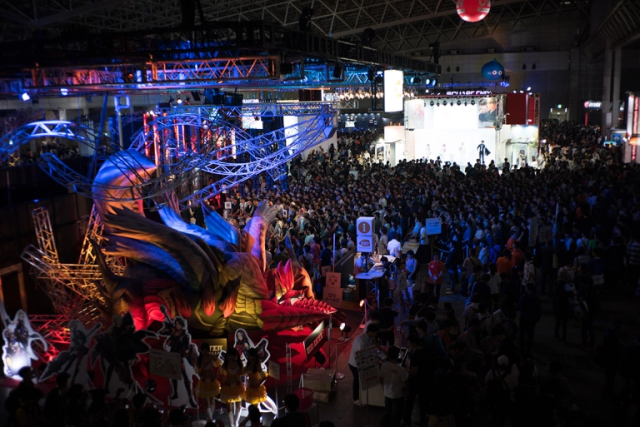 But it's not just swarms of gamers who show up when the show opens up to the general public, but independent cosplayers too. So on our second day at Tokyo Game Show, we spent a big chunk of our time at the outdoor cosplay area, where we were as amaze by the talent and passion that went into fans' costumes, makeup, and hairstyling.
▼ Overwatch's D. Va (cosplayer Rinashi)
While TGS draws attendees from around the world, the biggest demographic is Japanese fans, and so the titles that are making the biggest waves in the domestic market get the most cosplay love, such as anthropomorphized warship mobile shooter Azur Lane.
▼ Kaga (cosplayer Nari)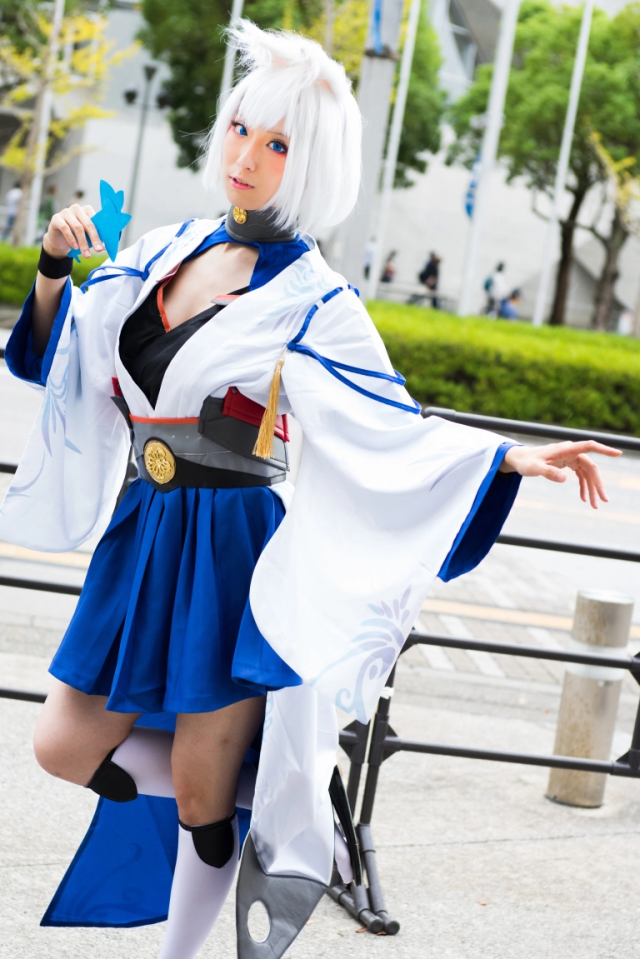 ▼ Atago (cosplayer Yamitaso)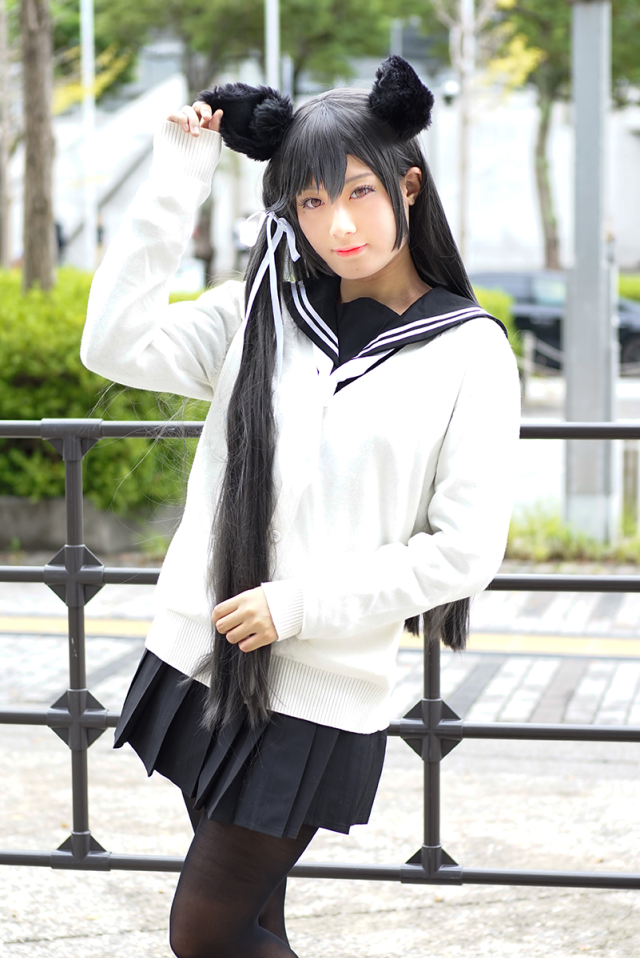 ▼ Kongo (cosplayer Cake-hime)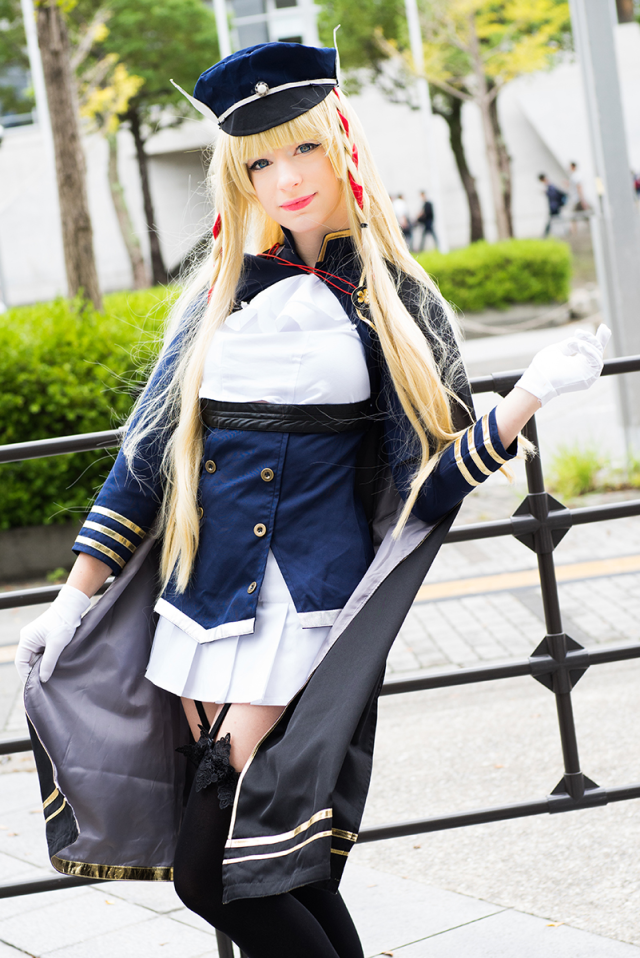 Along with animal ears, seraphic silver/platinum blond hair was a popular motif, with characters from a number of series sporting lightly hued tresses.
▼ Atai Project's Bell (cosplayer Abbey Yanase)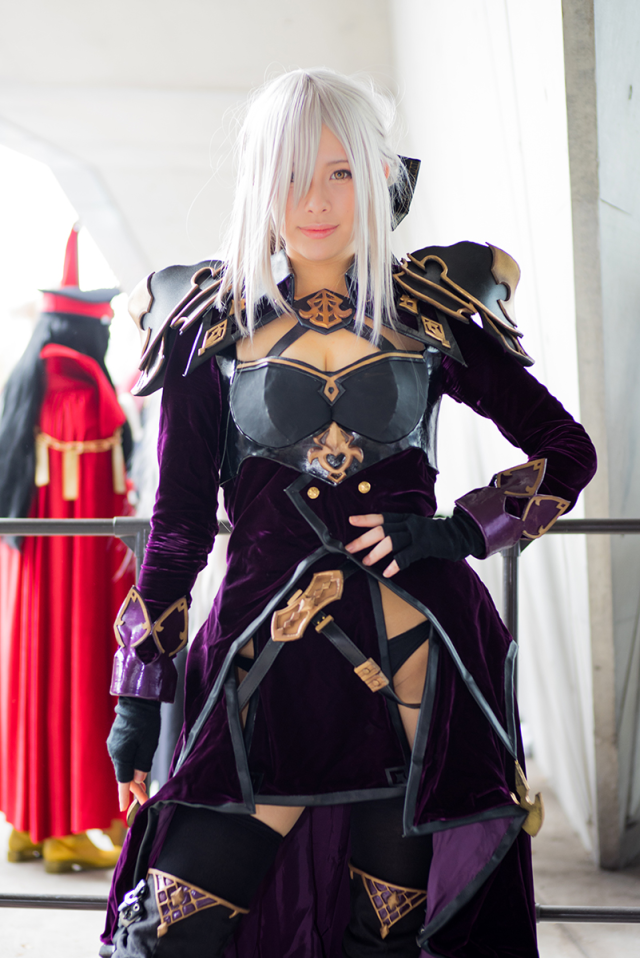 ▼ Nier: Automata's 2B (cosplayer Mitosa)
▼ Fate/Grand Order's Jeanne d'Arc (Alter) (cosplayer Rere Kirisame)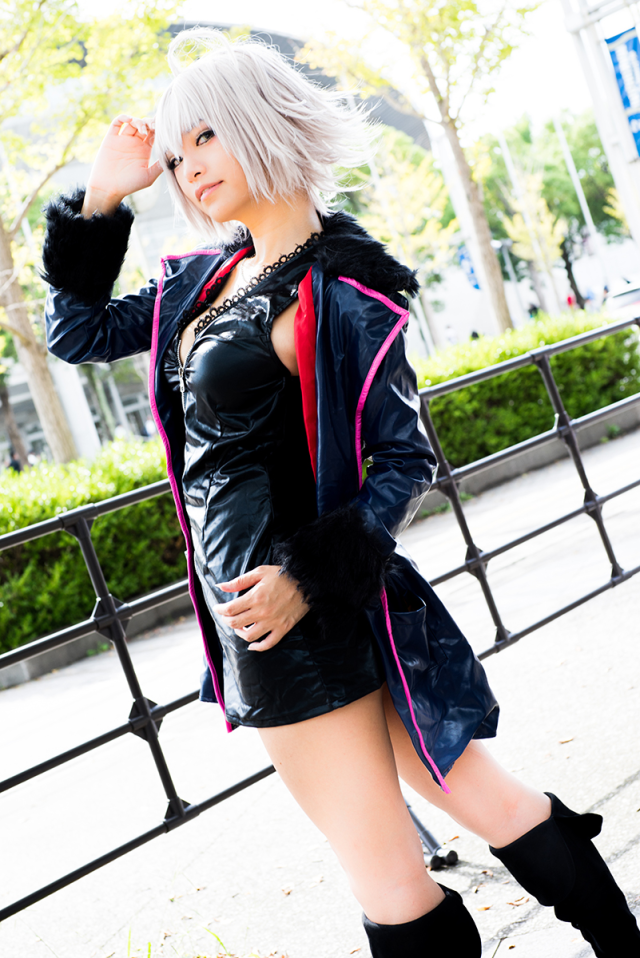 ▼ Virtual YouTuber Kaguya (cosplayer Hawawa Myojin)
There's even white hair in arguably the most highly anticipated game shown at Tokyo Game Show: Kingdom Hearts III.
▼ Riku (cosplayer Hanna) and Sora (cosplayer Demu)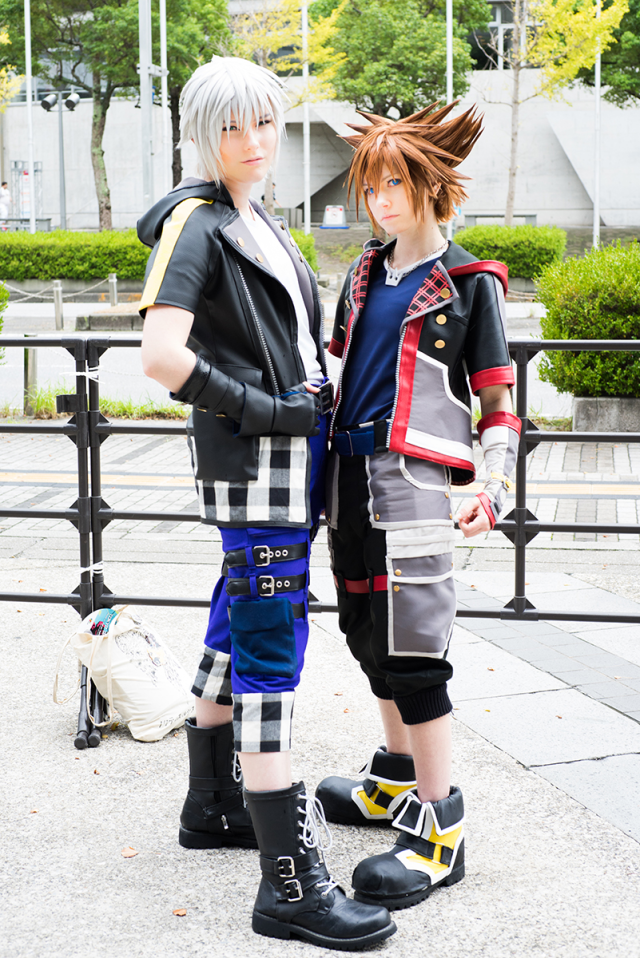 Older titles from Kingdom Hearts' publisher, Square Enix, were also represented, like with this cosplay of Final Fantasy IV's dragoon armor codifying Kain (cosplayer Jun).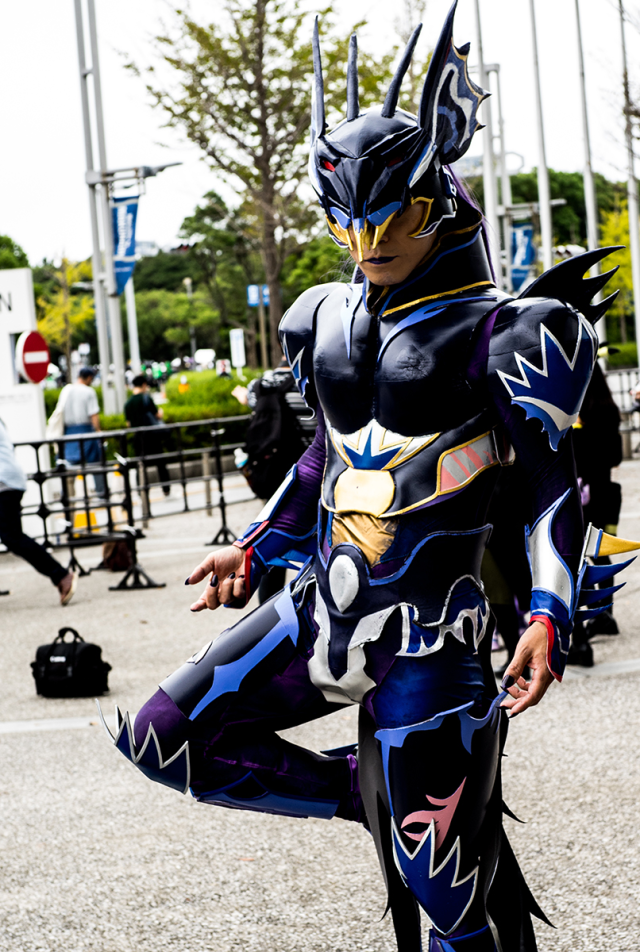 Less armored in body, but even more so at his head, was Ultraman Taro (cosplayer anonymous).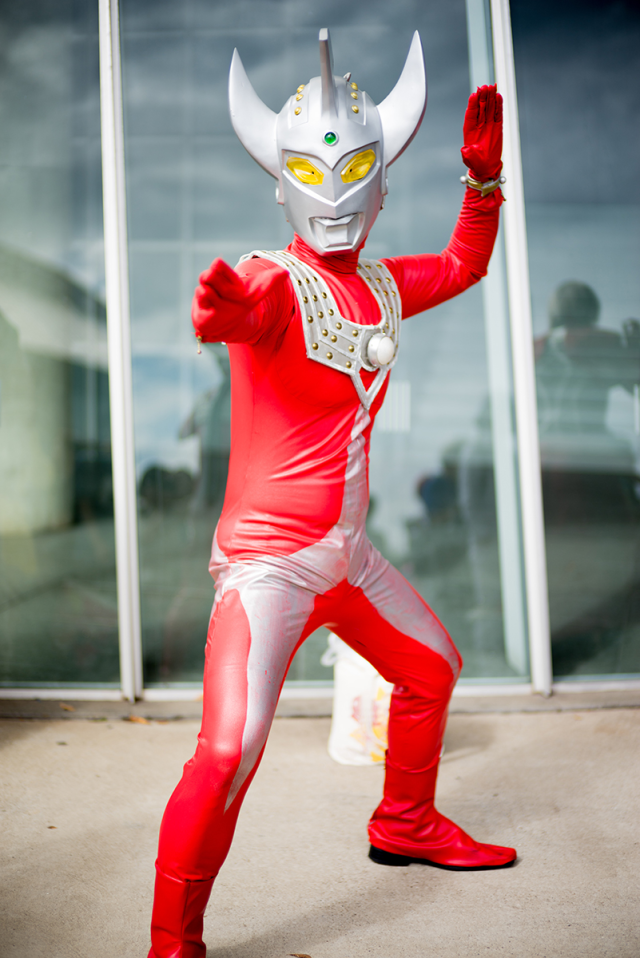 Some outfits didn't shout "Cosplay!" so loudly, at least to the uninitiated. For example, Fate/Grand Order's Ophelia Phamrsolone (cosplayer Yayoi) could just be wearing a snappy ensemble from a Tokyo boutique.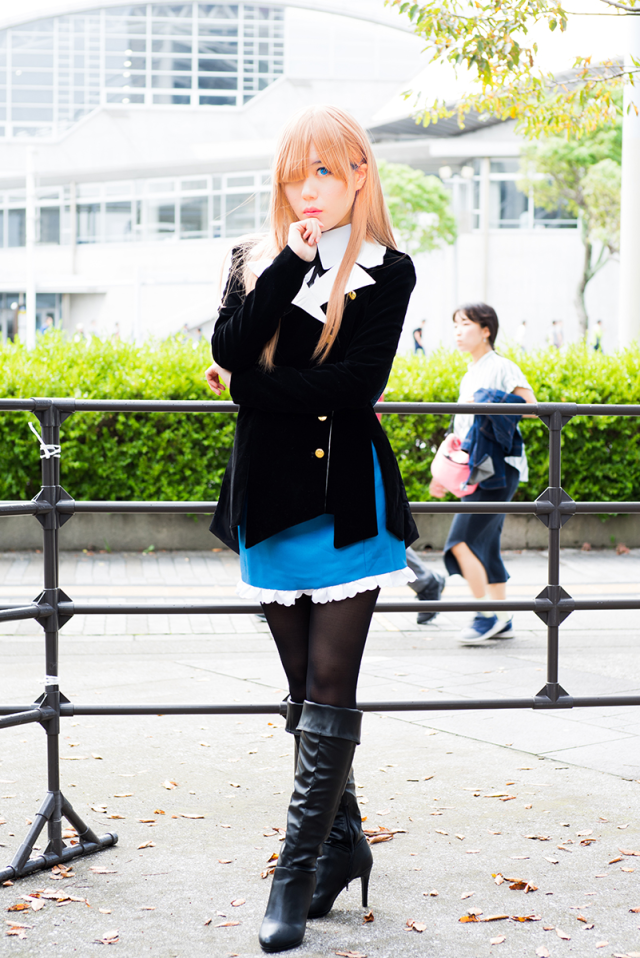 The clothing of Dragon Ball's Androids 17 and 18 (cosplayers Hiroyoshi and Hinagiku) might also fly under the radar of the uninitiated.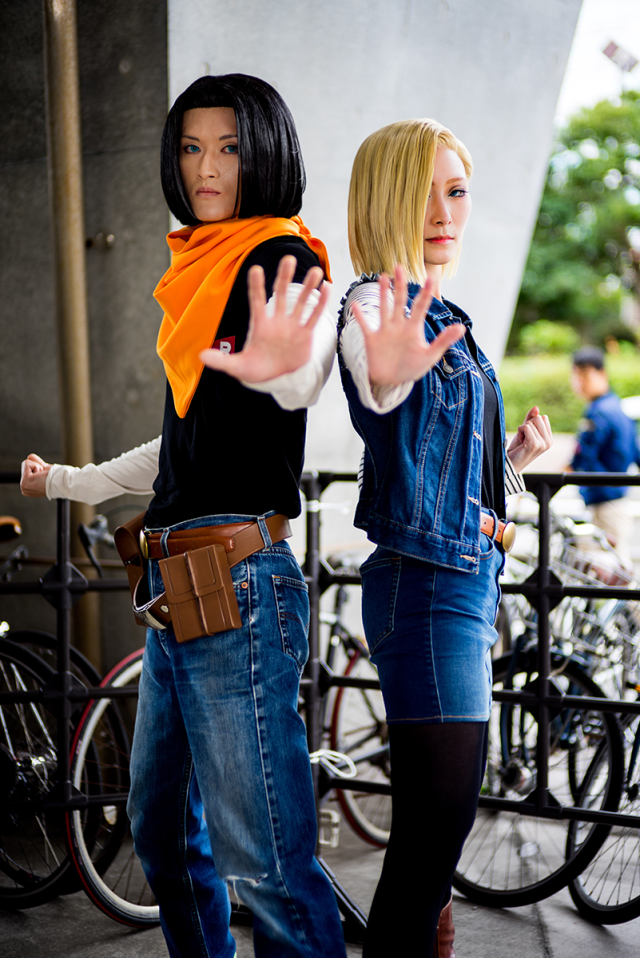 The idol-inspired ensemble worn by Atai Project's Honey (cosplayer Nakko), however, is definitely something game or anime-related.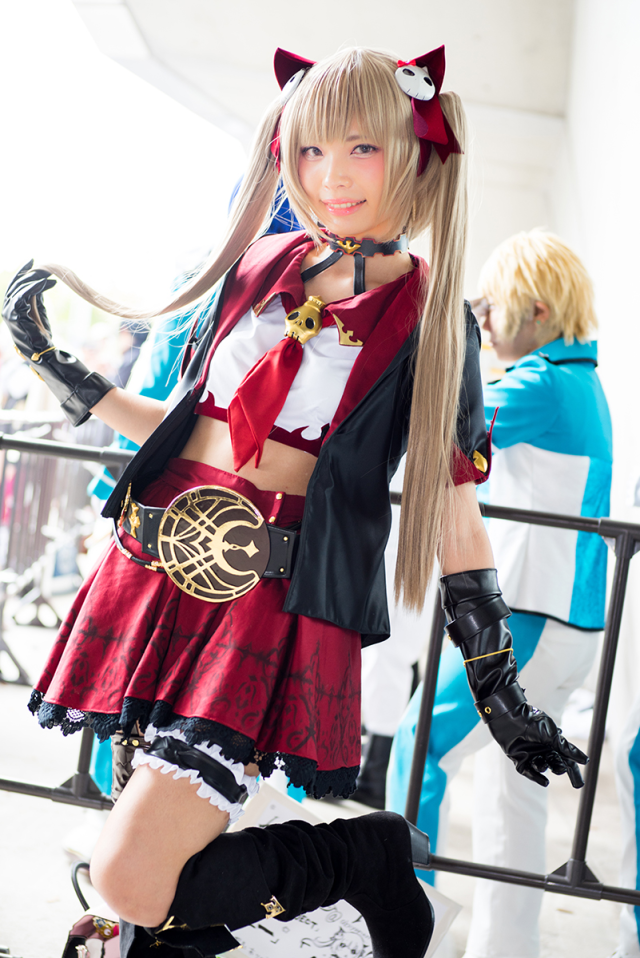 ▼ Nier: Automata's A2 (cosplayer Negi)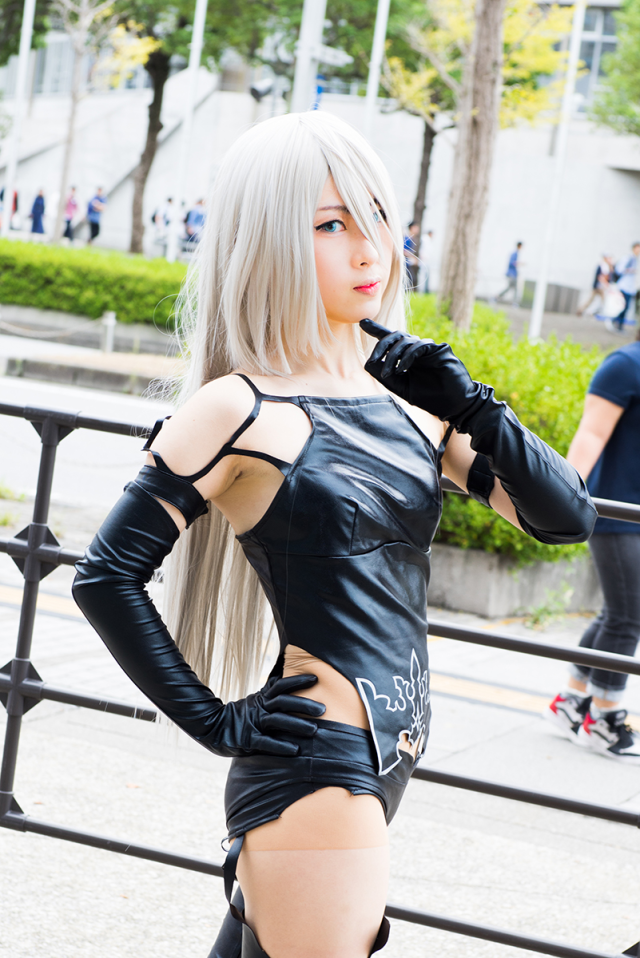 ▼ Virtual YouTuber Mirai Akari (cosplayer Remon Sora)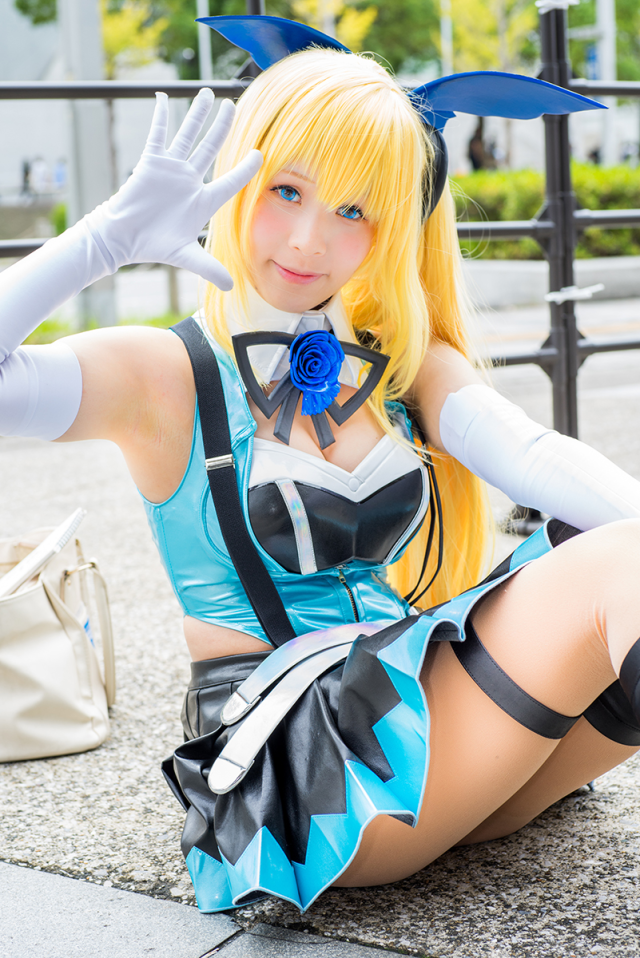 While the fresh crop of virtual YouTubers have become a popular source of cosplay ideas, the otaku community hasn't forgotten about the original virtual entertainer, Hatsune Miku (cosplayer Riruka)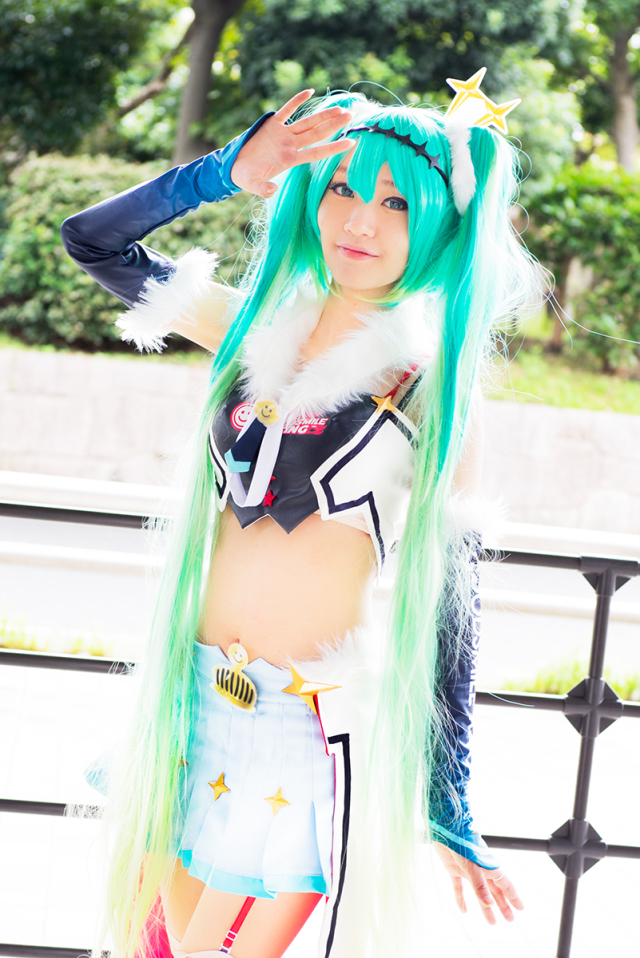 Love Live! is another franchise with strong legs, with several of its schoolgirl idols posing for pictures in the cosplay area.
▼ Eri Ayase (cosplayer Miruo)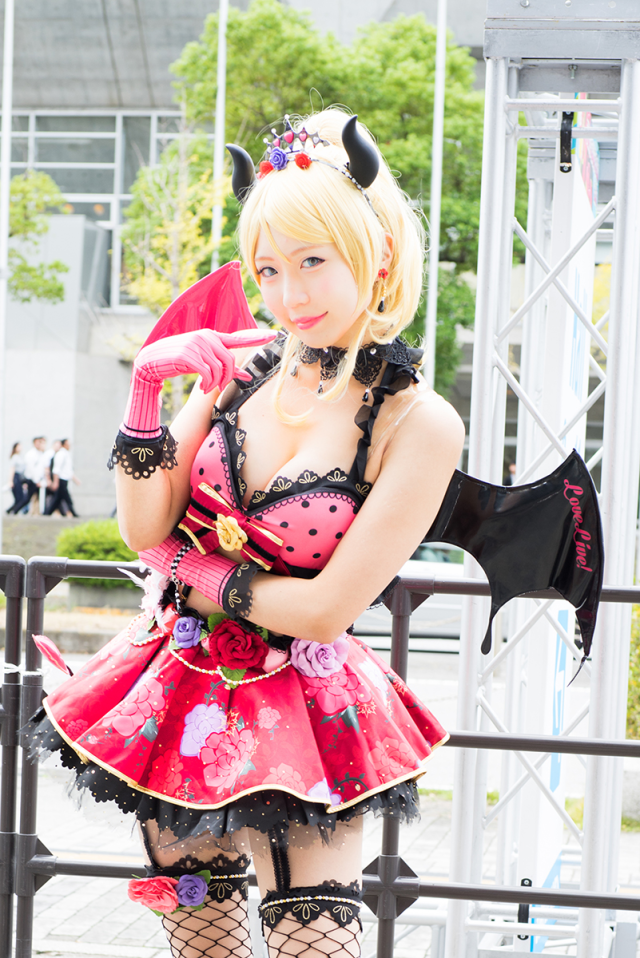 ▼ Chika Takami (cosplayer Yufian)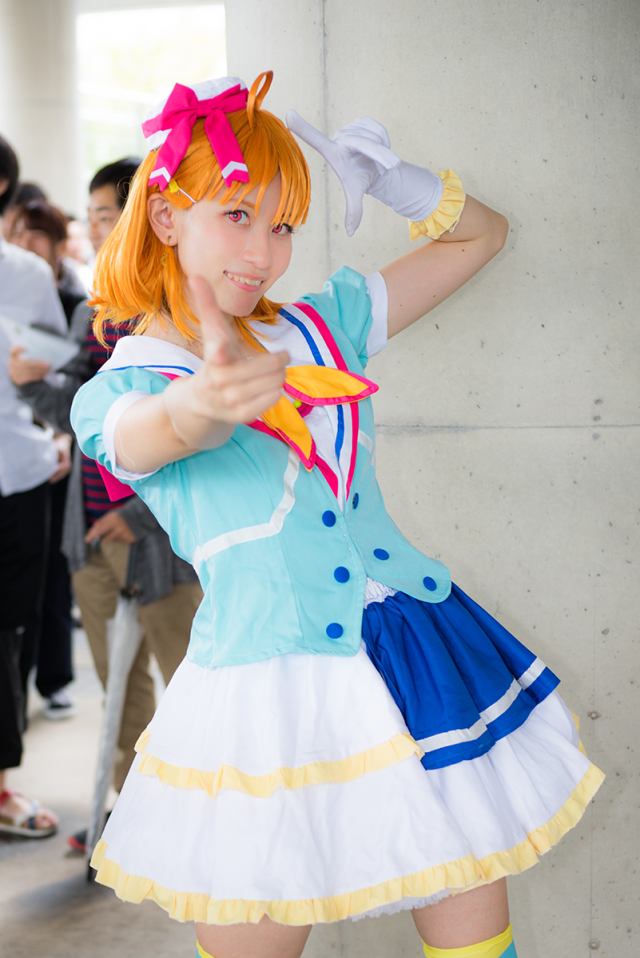 ▼ Kotori Minami (cosplayer Kumo)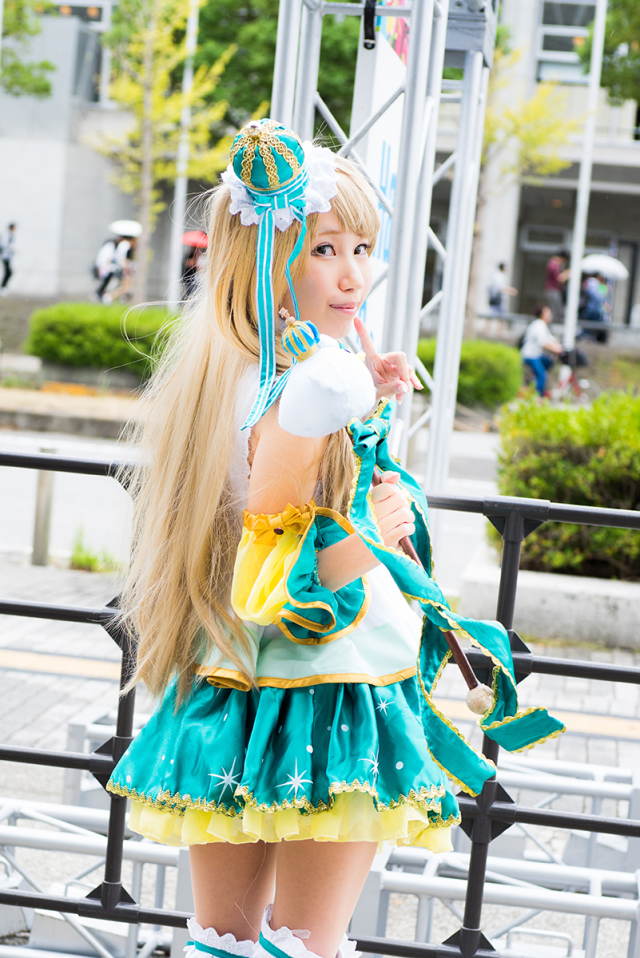 Each time we passed through the cosplay area, it seemed like we found another enthusiast dressed as a character from Fate…
▼ Fate/Grand Order's Illyasviel von Einzbern (cosplayer Nagare)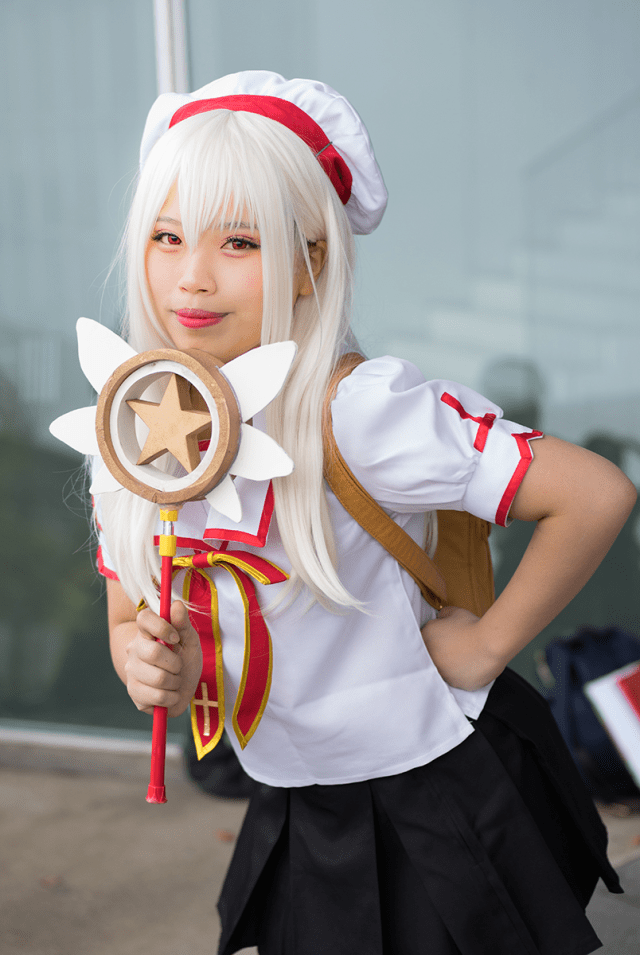 ▼ Fate/Extella Link's Tamamo no Mae (cosplayer Yataro)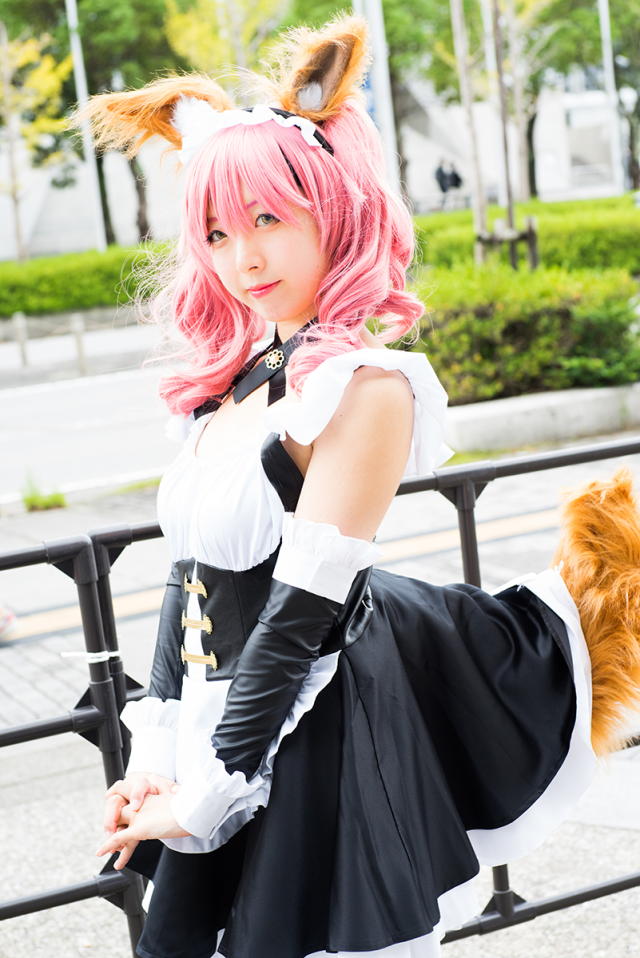 ▼ Fate/Grand Order's Katsushika Hokusai (cosplayer Akira Akasato)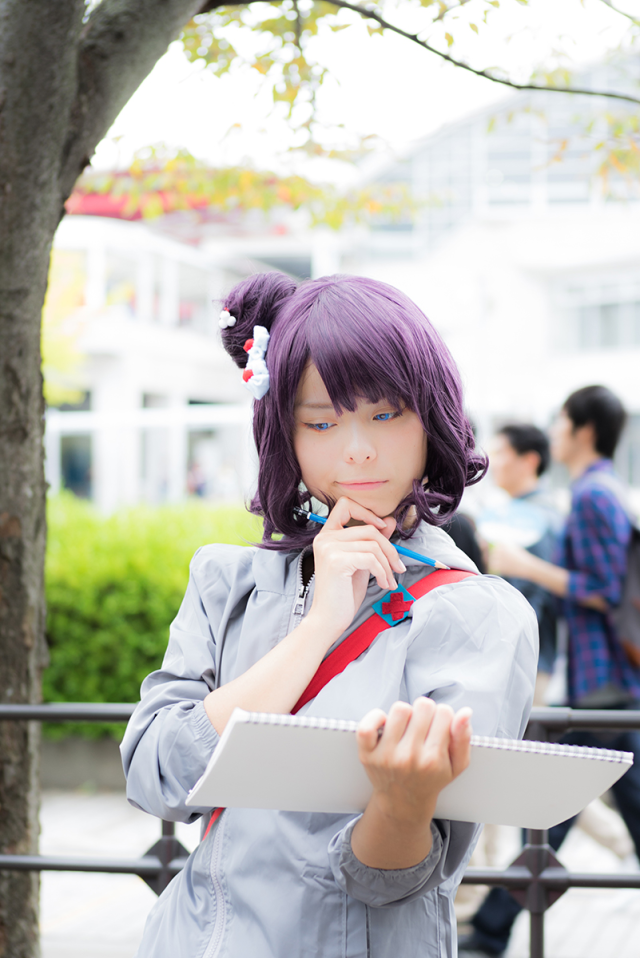 ▼ Fate/Grand Order's Abigail Williams (cosplayer HinaAkira Akasato)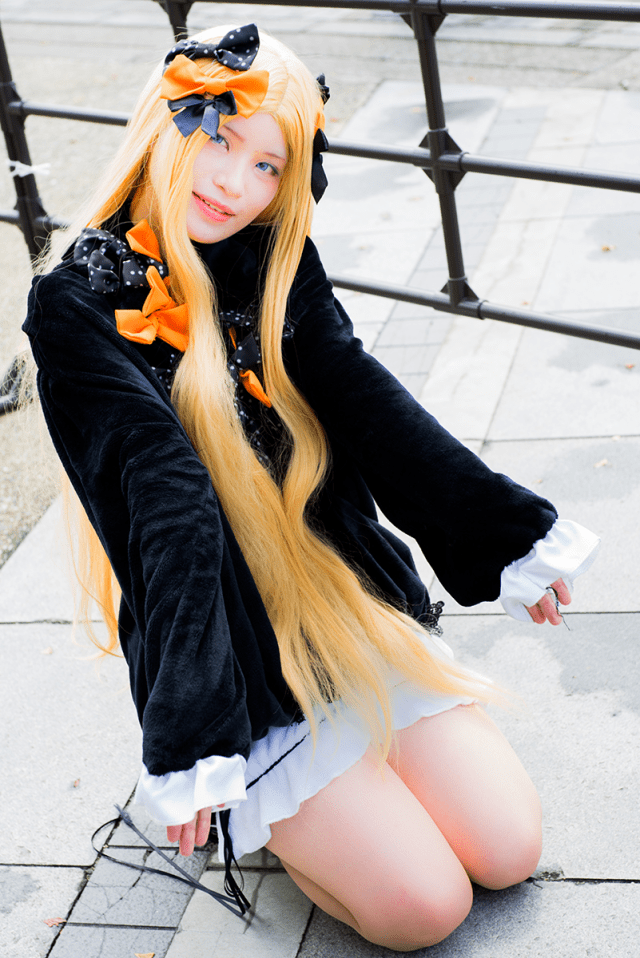 …Kantai Collection/KanColle…
▼ Shimakaze (cosplayer Yuna Mizuki)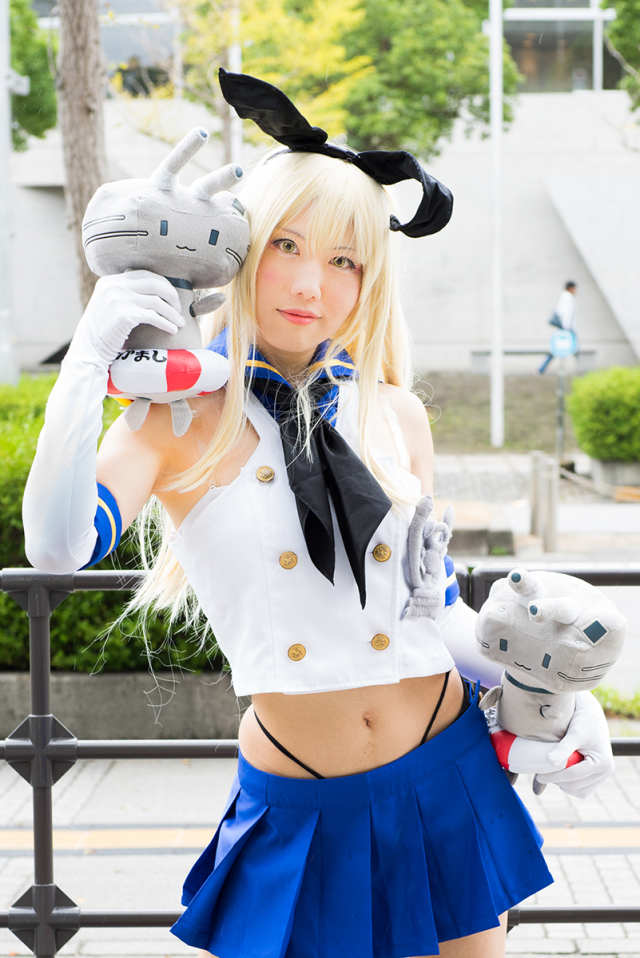 …or Azur Lane.
▼ Akagi (cosplayer Kaori)
▼ Akashi (cosplayer Ren Momori)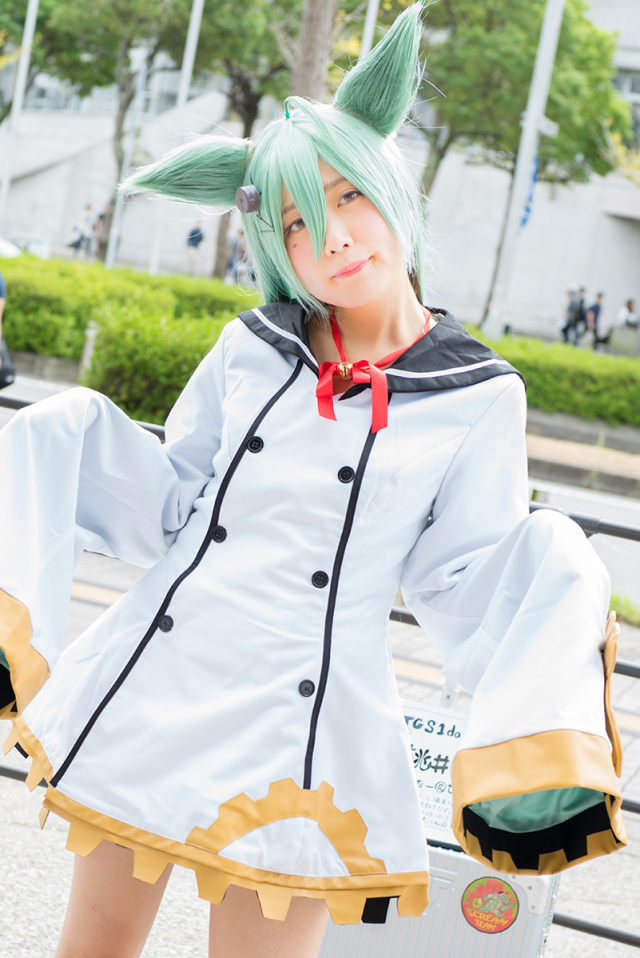 Taking one final sweep through the cosplay zone, we spotted Sanuki Naruhodo, a.k.a Trucy Wright, from the Phoenix Wright: Ace Attorney franchise (cosplayer Arisaka)…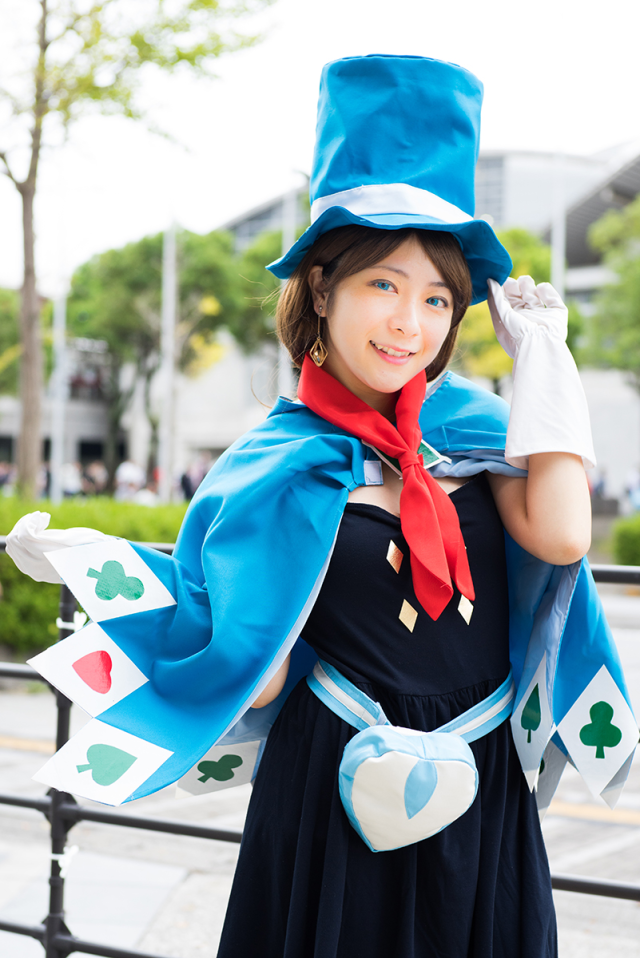 …and Guilty Gear's Faust (coplayer Mutabe).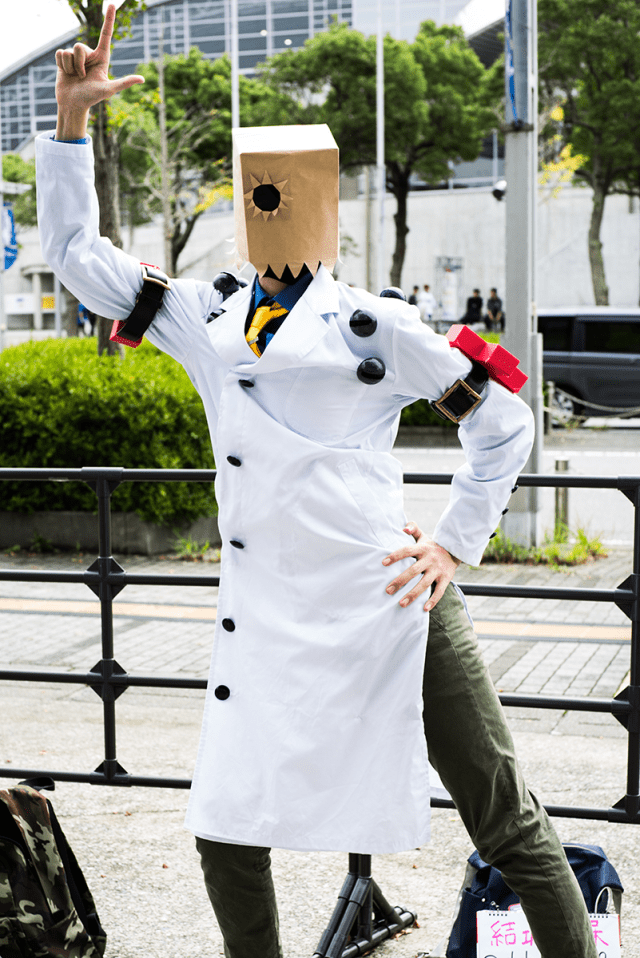 It's amazing to tink of all the hard work that goes into preparing these costumes, lugging them to the convention center, and changing into them to pose for the cameras, only to have to undo the whole process before going home…unless, of course, you do like cosplayer Yukimushi Soma, who dressed as Mizuki/Moon, the female player character from Pokémon Sun and Moon…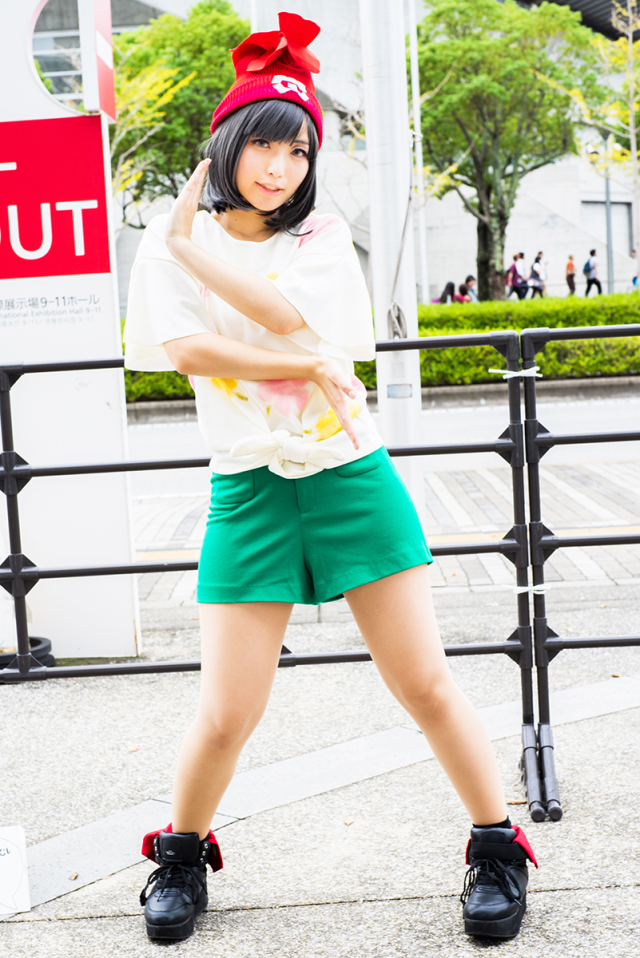 …who wouldn't attract any strange looks if she just kept cosplaying as her character every day.
Photos ©SoraNews24
[ Read in Japanese ]