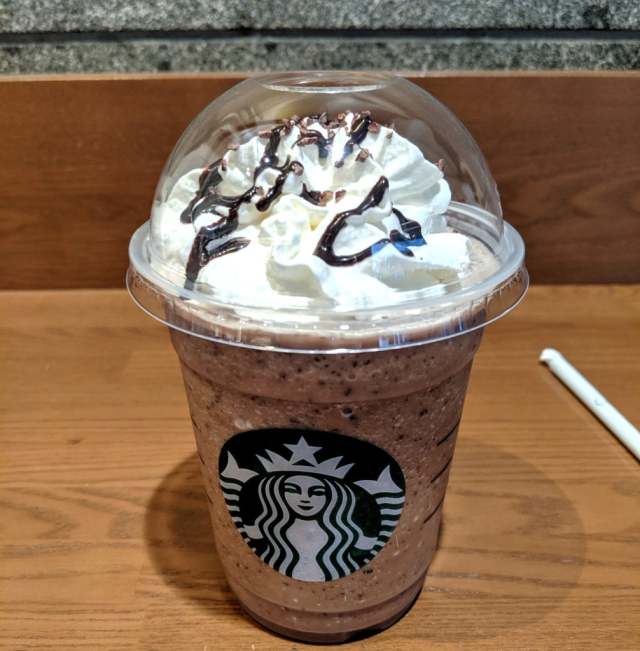 The new dessert beverage fills Mr. Sato's heart with sadness, and makes the rest of us want to drink it even more.
Starbucks has a never-ending procession of Japan-exclusive treats, but this week the menu got even more laser-focused with two new beverages that are only available in Tokyo. In fact, the new Minty Chocolate Tea drinks are only offered in one part of the city: the Roppongi Hills entertainment complex in the city's Roppongi neighborhood.
We stopped by earlier in the week to try the hot Minty Chocolate Tea, but that left the Minty Chocolate Tea Frappuccino still on our to-drink list, and so we sent our ace reporter Mr. Sato back to Roppongi Hills for round two of this taste test.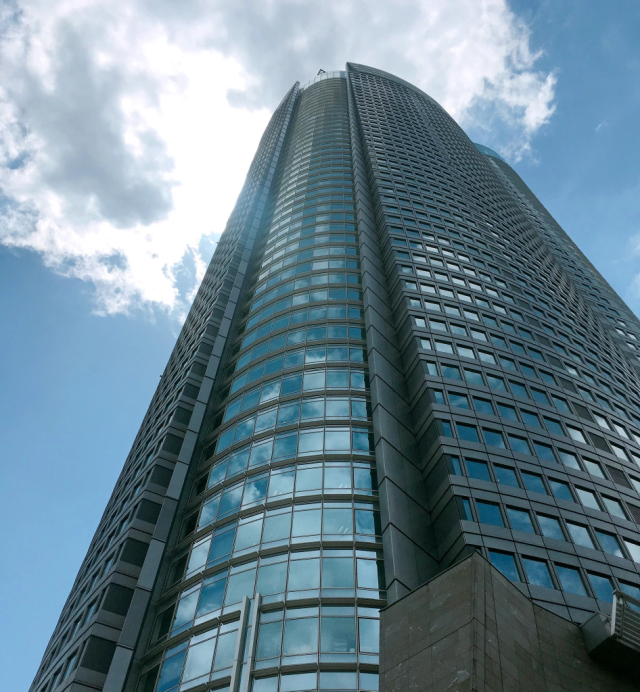 While you can only get the Minty Chocolate Tea Frappuccino at Roppongi Hills, fortunately the center is sprawling enough that it has four Starbucks branches. After scoping them all out, Mr. Sato decided to get his drink at the Roppongi Hills West Walk location, the least crowded of the four that day.
▼ The tall-size Minty Chocolate Tea Frappuccino is priced at 570 yen (US$5.20)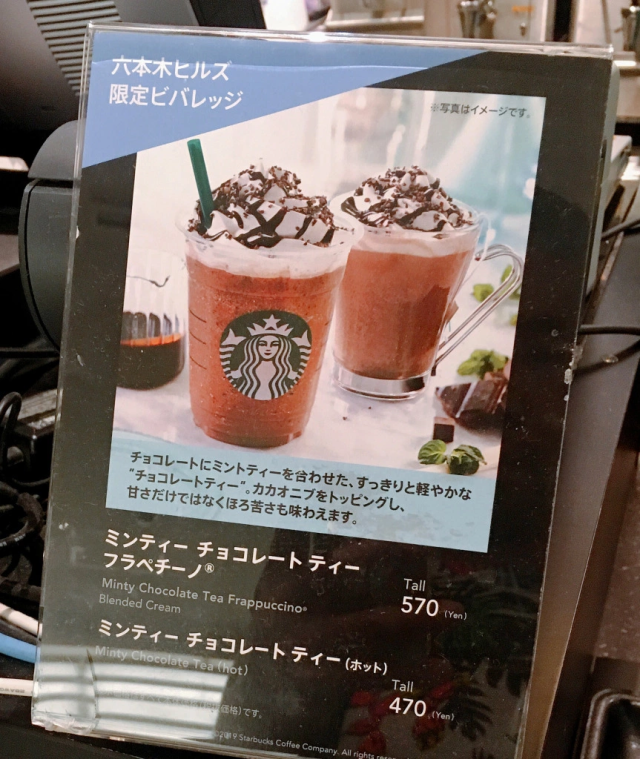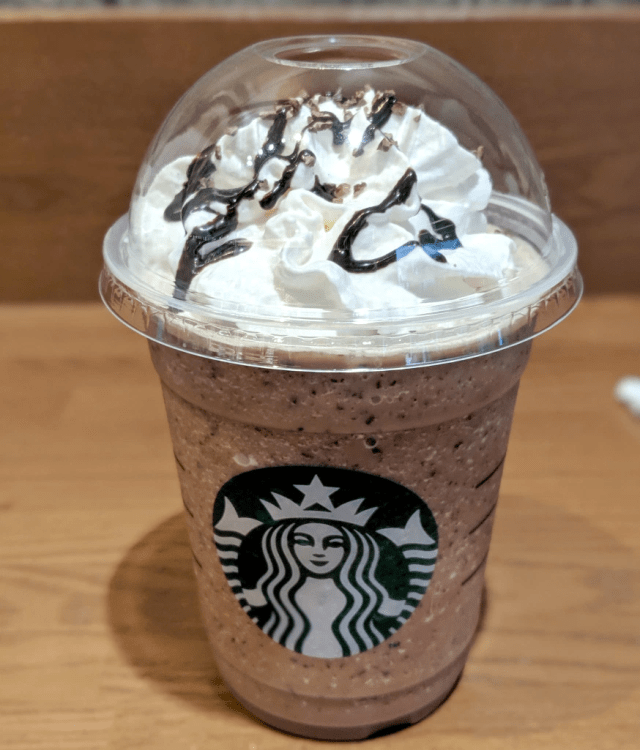 To his surprise, the newest member of the Frappuccino family isn't the vivid blue-green that's usually associated with chocolate mint-flavor sweets. Honestly, it looks pretty much like a fancy just-chocolate Frappuccino, with a luxurious crown of swirly whipped cream drizzled with chocolate sauce and topped off with a sprinkling of chocolate nibs, small pieces of lightly fermented, roasted cocoa beans.
▼ Don't feel bad if you didn't know what a cocoa nib was before today, because neither did we.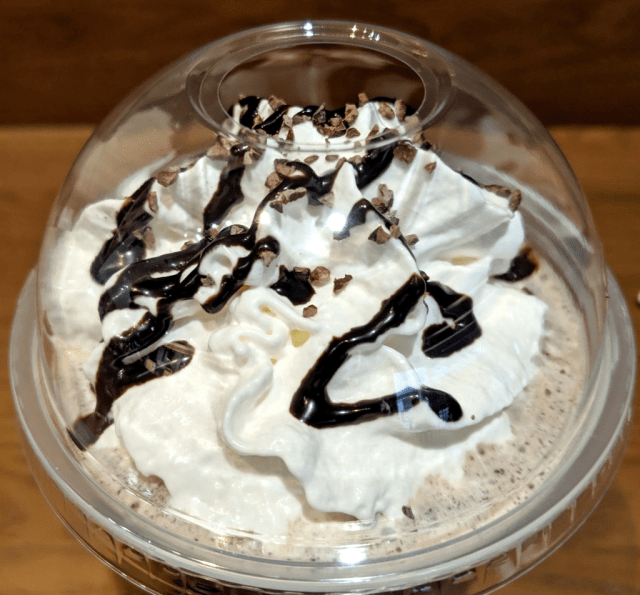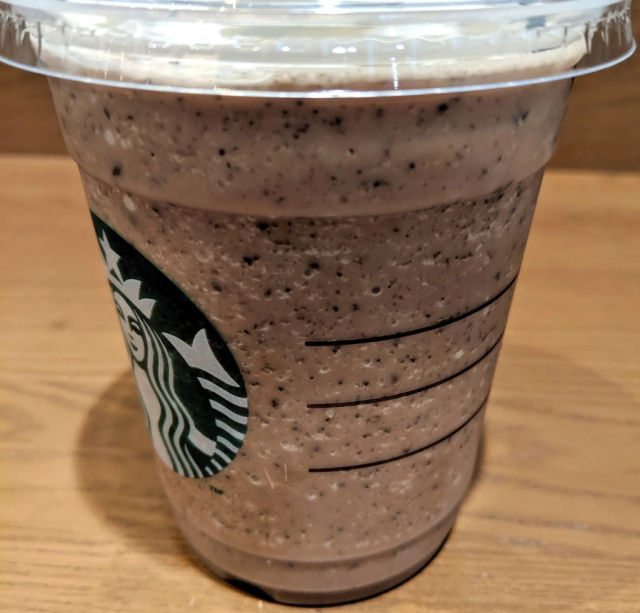 With his visual inspection complete, Mr. Sato gripped the icy cool cup, brought the straw to his mouth, and took a sip.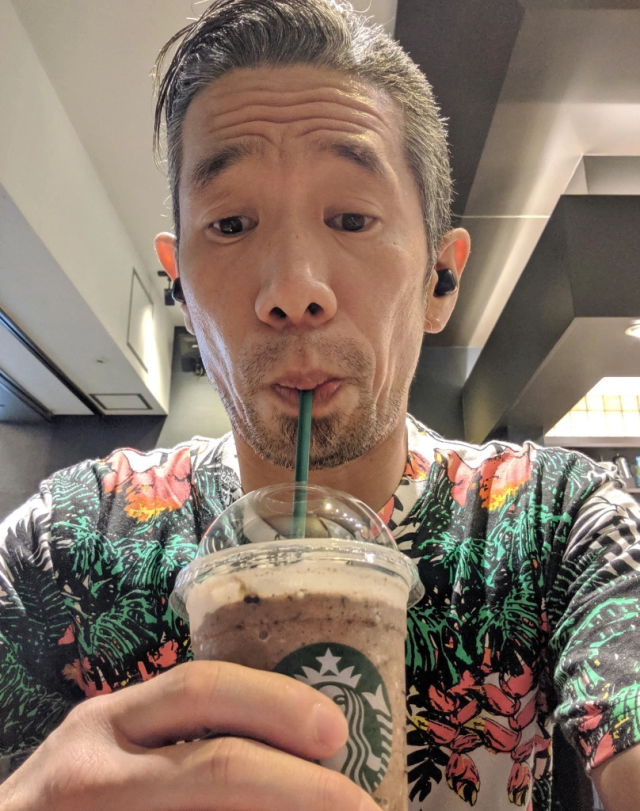 So what did he think of it? Well, his immediate reaction was:
"I feel so sad and disappointed drinking this."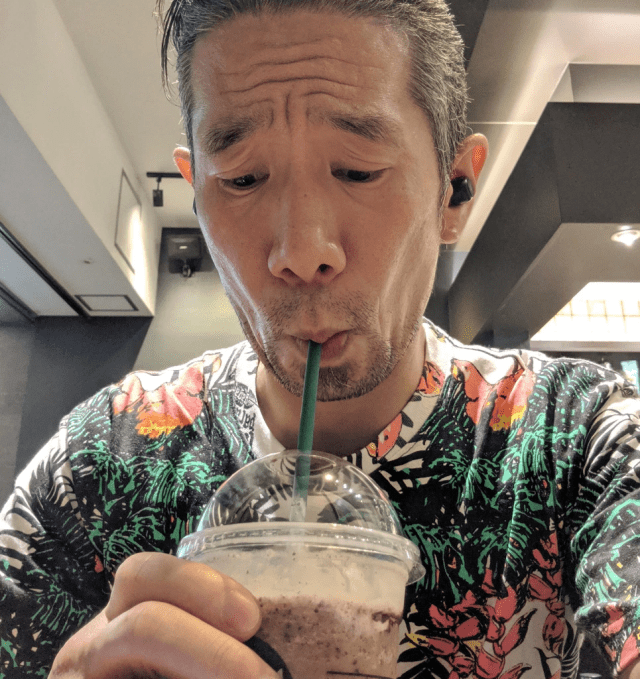 Wait, what?!? No other cafe chain in Japan can boast anywhere near Starbucks' record of consistent excellence in dessert drinks. Is this a rare case of them screwing up, breaking their long-running streak of successes?
We needed more information, so we asked Mr. Sato just what exactly what he was disappointed about, to which he replied:
"It's got tons of chocolate mint flavor. It just makes me so sad…"
Ah, that's right. We forgot to mention that Mr. Sato hates the combination of mint and chocolate. Now that we think about it, perhaps he was the wrong person to send to taste test the Minty Chocolate Tea Frappuccino…
But then again, maybe that actually made him the best man for the job. Since his sadness was entirely based on how flavorfully minty and chocolaty the drink is, it stands to reason that if you do like mint chocolate, you'll probably love Starbucks new Frappuccino, and on the other hand, if you, like Mr. Sato, don't like mint chocolate to begin with, you might want to opt for the Japanese-style pudding Frappuccino instead.
Cafe information
Starbucks (Roppongi Hills West Walk branch) / スターバックス(六本木ヒルズ ウエストウォーク店)
Address: Tokyo-to, Minato-ku, Roppongi 6-10-1, Mori Tower
東京都港区六本木6-10-1森タワー
Open 7 a.m.-11 p.m.
Photos ©SoraNews24
● Want to hear about SoraNews24's latest articles as soon as they're published? Follow us on Facebook and Twitter!
[ Read in Japanese ]
[ Read in Japanese ]