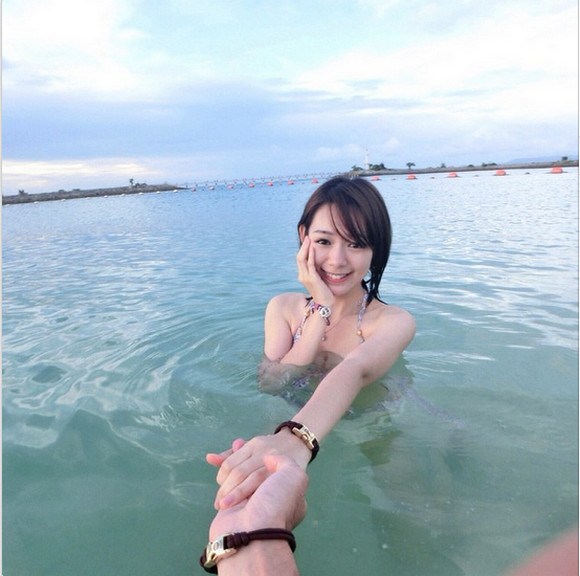 At first, we were more than a little confused by Min Chen's Instagram feed. This is a girl who got over 14,000 likes on a "Merry Christmas" snapshot, and we don't even know anything about her. She's not even famous per se, yet she has 117,000 followers and counting. There must be something that sets her apart from the rest. But what could it be…?
We put our thinking caps on, took a good long hard look at the photos, and – BOOM. That's when we realised Malaysian beauty Min Chen totally has a niche thing going on. She is a girl who holds things.
Like this corn!
▼ And this mojito!
Our reporter Megu over at our Japanese sister site did some sleuthing for an article about Min Chen entitled Ittai kimi wa dare nan da!, which roughly translates as "Who the flip are you?!" Using our best investigation journalism skills we have deduced that Min Chen, who is from Penang, Malaysia, is the younger sister of 25-year-old actress and model Brandy Akiko.
Anyway, here's some more pictures of her holding things.
▼ These Christmas goodies…
▼ … And this sports bottle!
▼ Here she is holding onto the railing, in case she falls over or something.
▼ And holding onto her dungarees. Because dungarees.
▼ Soon, she was holding spoons and chopsticks.
▼ And waffles…
▼ …And holding onto her hair. Happy holidays!
Here's to a 2015 full of things being held!
Original article by Meg Sawai
Sources: Instagram, Facebook (1, 2)
Images: Min Chen Instagram
[ Read in Japanese ]