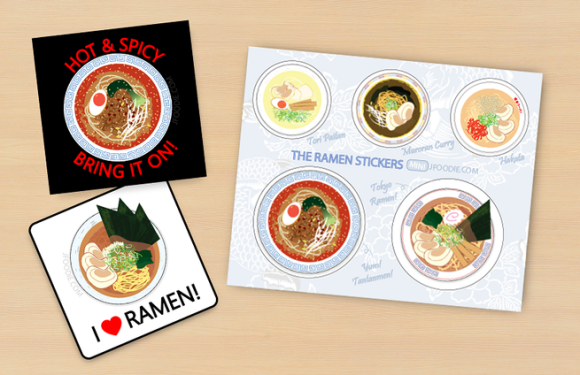 Tired of solo ramen runs? Designer's cool stickers will help you meet like-minded foodies.
Sometimes, all it takes is a single shared interest to start a conversation, or even a friendship, with someone new. The tricky part, though, is finding out that the two of you have something in common in the first place.
Sure, you might have a T-shirt of your favorite band of a hat with the logo of your favorite sports teams, which serves as a beacon to fellow fans and an easy ice breaker. But what if your passions aren't musical or athletic, but culinary in nature? What if, like California-based graphic designer Fanny Chu, it's ramen that gets your heart racing?
Those of you who share Chu's twin interests of art and Japanese food might remember her from our previous articles about her lovingly illustrated Ramen Poster and Japanese Snack Poster. For her latest project, Chu has once again going back to her favorite edible muse and created a series of ramen stickers.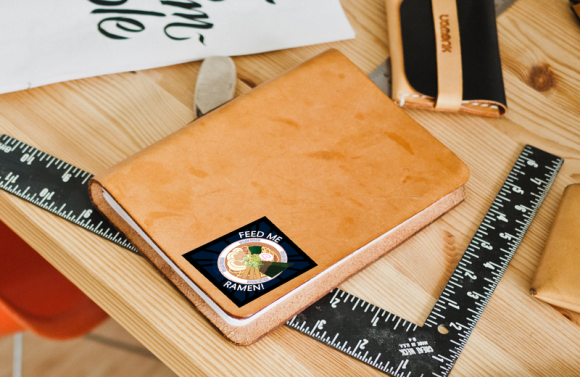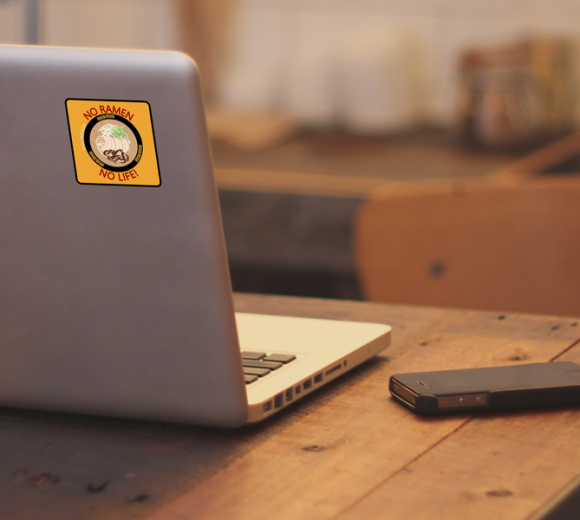 Originally, Chu had made a batch of the stickers for her personal use. One day while out and about a fellow ramen fan noticed the one on Chu's phone and struck up a conversation with the artist, which has since turned into a lasting friendship. Inspired by that happy encounter, Chu has decided to make the ramen stickers available to the public through a Kickstarter campaign.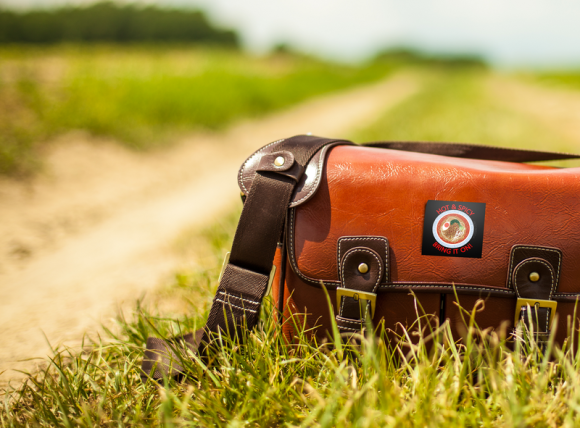 Similar to the are used for the Ramen Poster, each sticker is an overhead view of a bowl of delicious noodles floating in one of the many different kinds of ramen broth. The two-inch (5.1-centimeter) square designs also come with clever catchphrases.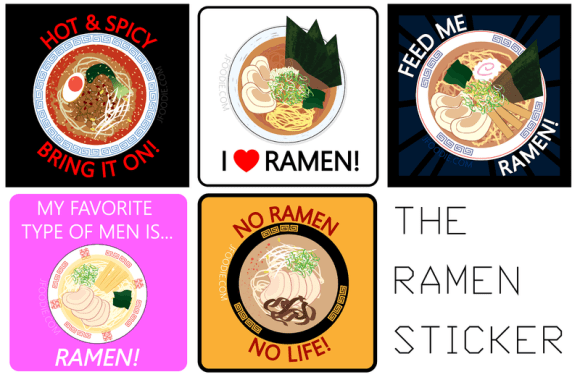 There are also two series of round stickers, measuring either one or 1.5 inches in diameter. The first shows different types of ramen representative of local styles popular in six cities in Japan.
▼ Including Yokohama-style, which is so tasty that it's also available in sandwich form.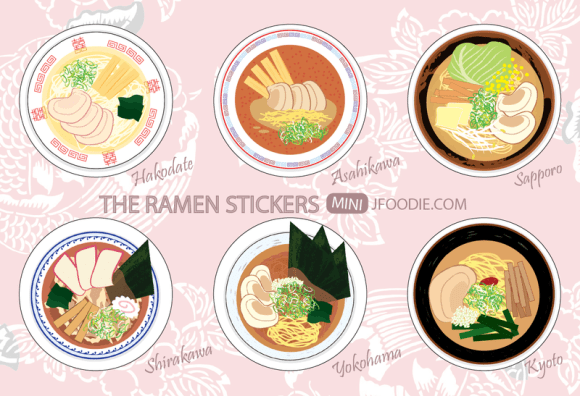 Meanwhile, the second circular sticker set highlights five different ramen broths.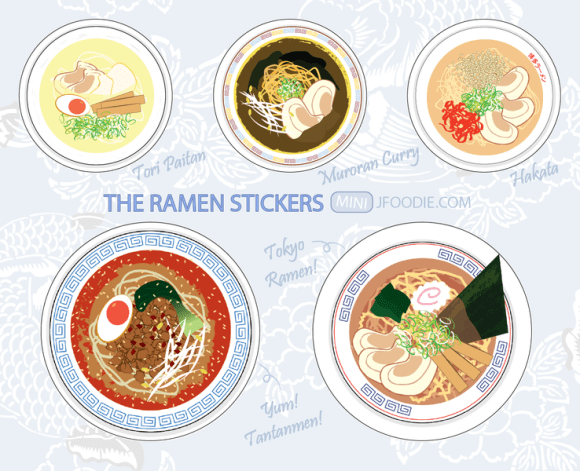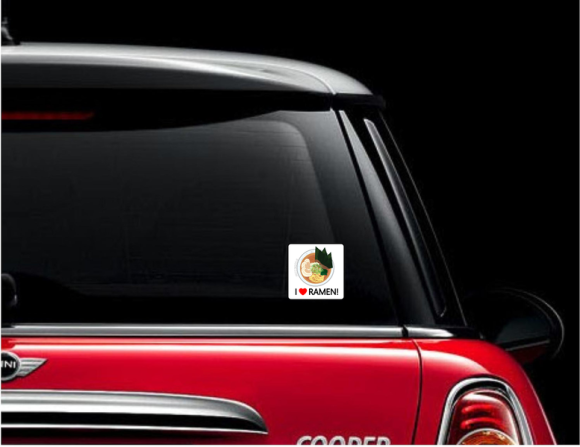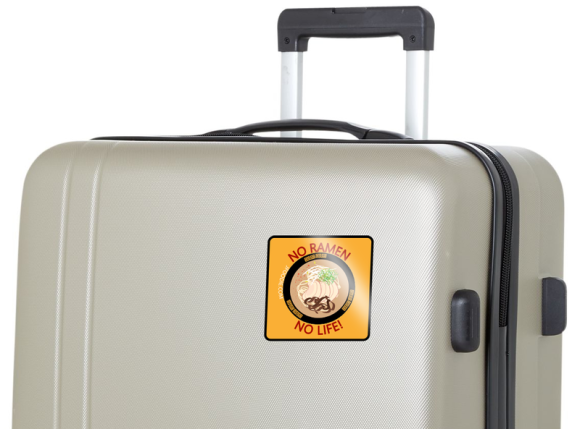 With 30 days to go, Chu's Kickstarter campaign is already well past its goal, and since the artist has an agreement with a print shop to physically produce them, it's a sure thing that stickers will be showing up in the wild soon enough. If you'd like to get some of your own, you can make a contribution to the campaign here, with stickers available at pledge levels starting at just US$2. Worldwide shipping is available, too, so no matter where you are or where you go, you'll be able to broadcast your love of ramen.
Related: Ramen Sticket Kickstarter
Images courtesy of Fanny Chu