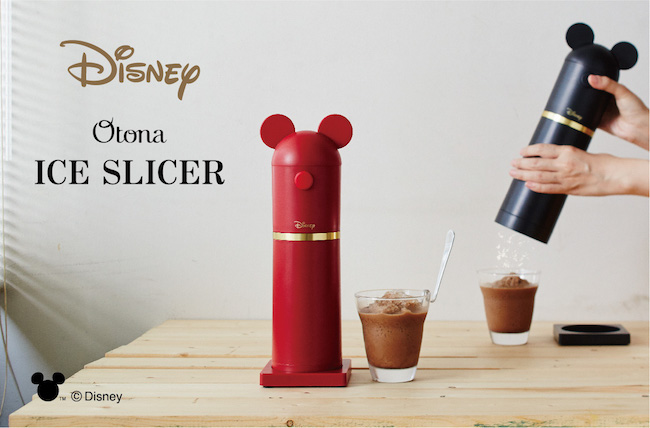 Okay, they're undeniably cute and stylish, but can you guess what these gadgets are? Hint: you'll appreciate them particularly in warm weather!
These sleek, adorable devices, released last month by Japanese homeware maker Doshisha under license from Disney Japan, are actually ice shaving machines, which they're calling "ice slicers".
The ice slicer is the latest in the company's popular line of "ice shaving machines for adults," and the Disney factor is supposed to add an element of cute which they hope will make you want to create shaved ice not just in the summer but throughout the year!
▼ The machine is available in black and red, in the image of Mickey and Minnie Mouse. The compact design allows it to be placed on tables and countertops without taking up too much space.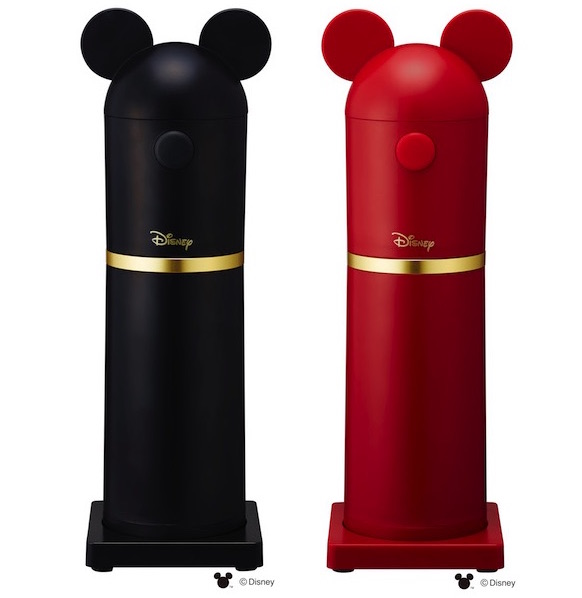 Of course, it's not just the Disney-inspired design that makes this ice slicer an attractive item. It actually can be used in a wide range of practical ways (other than making just shaved ice) like taking frozen soup and shaving it over a dish as flavoring, or creating your own original frozen drink simply by filling a glass with shaved ice and mixing it with different juices. Plus, all you need to do is fill the machine with regular ice cubes from your freezer and press a button, so it sounds really easy to use as well.
▼ Since the ice slicer is small and portable, you can shave not only ice but any frozen material over plates and glasses.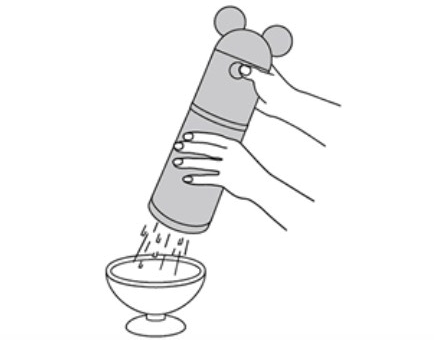 ▼ It also comes with a handy recipe book with fun ideas from frozen drinks to sauces for cold pasta dishes.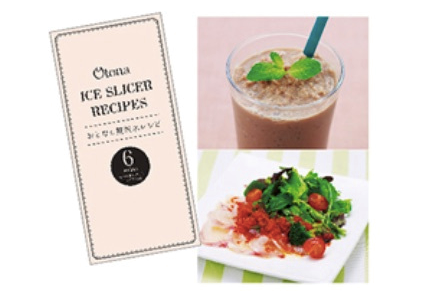 The ice slicer is available from Amazon Japan, Yahoo Japan Shopping, and Rakuten Market for roughly 5,300 yen (US$49). It's certainly a fun-looking device that should add some cute stylishness to any kitchen, and you know it'll make a great gift for anyone even remotely fond of Disney!
Source: @Press press release 
Top image: @Press press release
Insert images: @Press press release, Do-cooking.com (edited by RocketNews24)