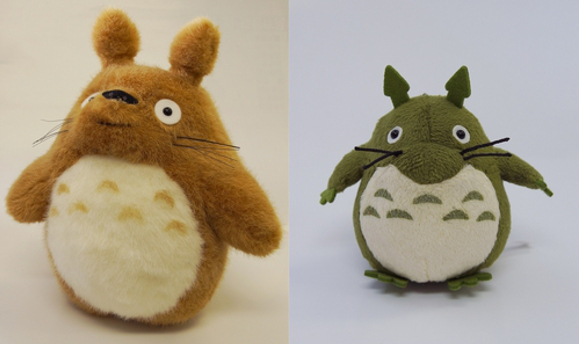 These have to be the rarest, most exclusive items we've seen yet from the anime powerhouse.
While fans of Studio Ghibli were thrilled to hear about their upcoming retrospective exhibition scheduled to be held at Roppongi Hills next month, as the opening date looms closer there are more and more reasons to start getting excited. First, there was the announcement of a price reduction on entry tickets, quickly followed by reports of a unique Hebikera metal figurine from Nausicaä of the Valley of the Wind at the gift shop, and even a special stamp set to celebrate the opening. Now, they're making us squeal with the news that they will be selling two very special limited-edition Totoro soft toys at the venue, modelled on designs long gone from the market and previously released only once in the distant past.
The "Beige-coloured My Neighbour Totoro M", pictured below, was released one time only, in 1993. The 27-centimetre (10.6-inch) tall plush toy is now making a comeback for a limited time at the exhibition, on sale for 5,000 yen (US$48.65), plus tax.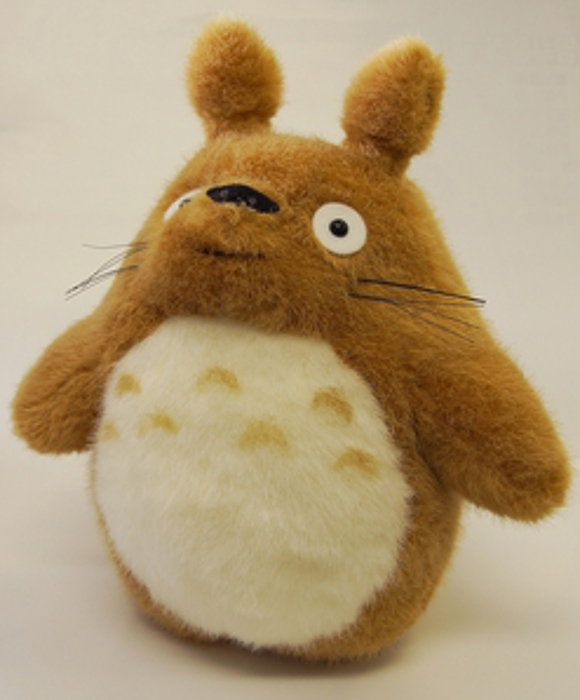 The mouthless character below appeared back in 1988, at the time of the initial theatrical release of the film My Neighbour Totoro. Called the "My Neighbor Totoro Horned Owl Totoro" the adorable little character is 11 centimetres (4.3 inches) tall and will retail for 1,200 yen, plus tax.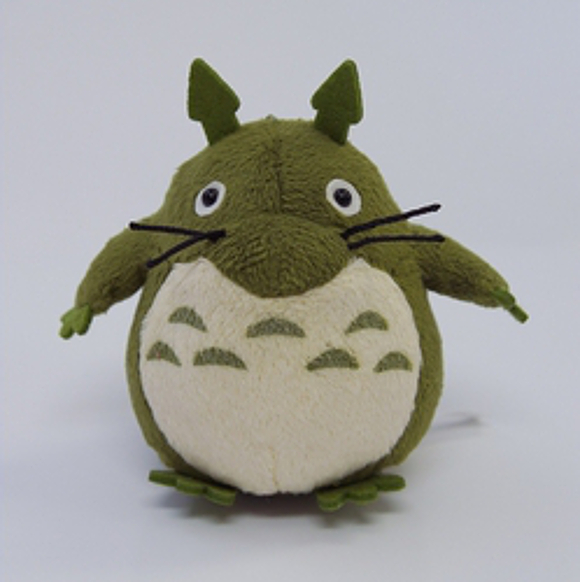 Both items will be available at the special gift corner which will be set up inside the exhibition venue at the Roppongi Hills Sky Gallery. We have all our fingers and toes crossed in the hope that they limit sales of these two soft toys to one or two per customer so we don't all miss out on owning a rare piece of Studio Ghibli nostalgia!
Event information
Ghibli Exhibition ~ From Nausicaa to their newest work, The Red Turtle ~ / ジブリの大博覧会 ~ナウシカから最新作「レッドタートル」まで~
Location: Roppongi Hills Tokyo City View Observation Deck Sky Gallery
Address: Tokyo-to, Minato-ku, Roppongi 6-10-1, Roppongi Hills Mori Tower 52nd floor
東京都港区六本木6-10-1 六本木ヒルズ森タワー52階
Hours: 10 a.m. – 10 p.m. (entry until 9:30 p.m.)
Dates: July 7 – September 11
Admission: 1,800 yen (US$17)
Website
Source, Images: Roppongi Hills Mori Building press release