Despite having visited the town of Kichijoji in Tokyo on a near daily basis for over a year, it wasn't until I sat down with video game developer James Kay and started chatting about our mutual love of pixels and coffee that I learned about Pico Pico Cafe, a cosy corner perched at the top of a eight-storey building just minutes from Kichijoji station.
After dropping the staff a line, RocketNews24 headed over for a coffee and a chat. We hadn't gone two steps inside, however, before we found ourselves completely enamoured with the unique cafe's warm, homely interior and – perhaps most of all for this life-long gamer – the subtle dashes of video game culture in every other nook and cranny.
Tons of cool photos after the jump.
This is your Throwback Thursday article of the week, your peek into the archives of RocketNews24 featuring articles from back when we were just getting started. We'd hate for you to miss any of the quality quirky news from Asia and Japan just because you recently stumbled upon our site. And if you're a devout RN24 reader, thanks for sticking around! Enjoy this blast from the past! 
(Originally published on January 9, 2013)
Owned and run by husband and wife duo Joseph and Natsuko, Pico Pico Cafe (named after the Japanese onomatopoeic word for the sound of old-school video games) is only accessible by taking a small elevator to the seventh floor and then climbing a small flight of outdoor stairs. Passing small hand-written "open" signs and opening the door, we were welcomed by a waft of warm air carrying with it the scent of freshly made coffee. Stepping inside, we felt immediately at home as we slipped our shoes off and popped on a pair of soft room slippers.
To the left of the genkan entryway I spotted a tiny portable TV and a Super Famicom (a Super NES to you and me) games console just begging to be fired up. To my right a soft toy – which I later learned goes by the name of Mono Namake and is the cafe's "manager" – sat relaxing on a wooden chair beside a record player along with a welcome message and a very 8-bit block character.
▼Charm at the door
Proprietor Joseph White – a New Zealander with possibly the finest beard in Tokyo, it must be said – told me that he and his wife opened Pico Pico in July last year "with the aim of creating a cozy space that people can hang out or be creative in."
True to that aim, on the day we visited, several tables and chairs had been shifted from their usual positions as a number of people beavered away at laptops as part of the Ludum Dare create-a-game-in-48-hours contest. Joseph, himself the lead at Lexaloffle Games, was also at work on a title of his own when he wasn't serving drinks and chatting with other patrons, and gave us free rein to wander around, check out the great view of nearby Inokashira Park and hunt for hidden treasure in the cafe's many corners.
▼It's rare to look out of a window in Tokyo and see such unobstructed skies!
▼And the interior decor is pretty cool, too.
▼Did you catch the vibe here yet?
▼Cute couple: Co-owners Joseph and Natsuko
▼The cafe is home to dozens of neat touches and secrets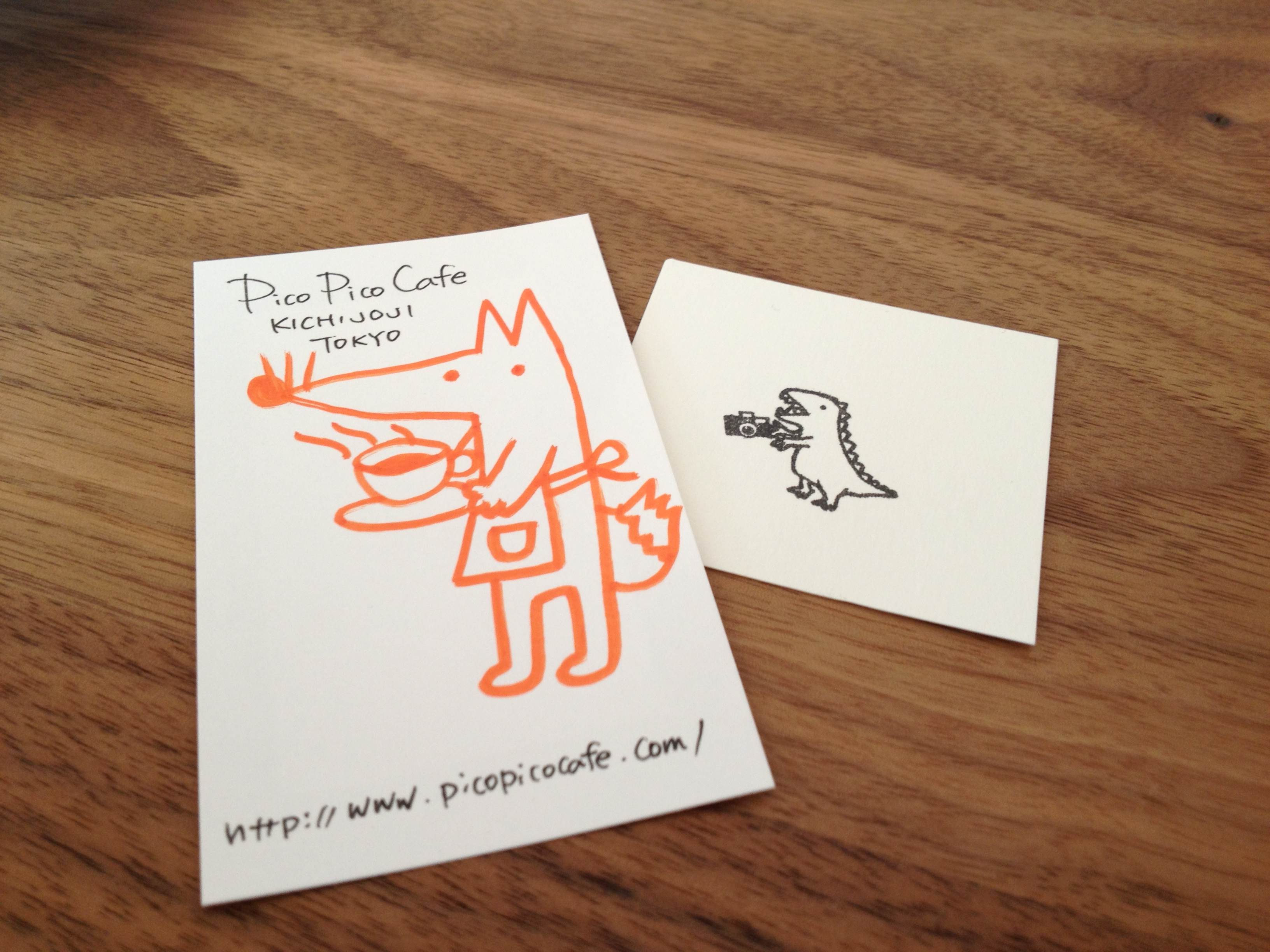 Despite also acting as a space for creatives to gather, think and work, with a full menu including latte, tea, soft drinks and bagels and cake, Pico Pico has a relaxed vibe of its very own, and is already frequented by many Japanese and foreigner patrons alike. Gamers can enjoy old-school classics on a SNES, creatives can take advantage of the free Internet access and gaze at their laptop screens, and the rest of us can just sip coffee and watch the clouds float by outside.
If you ever find yourself in Tokyo and need to get away from the hustle, bustle and endless identical coffee chains, be sure to head to Kichijoji on the JR Chuo line and pay Pico Pico a visit. In the meantime, why not take a look at Dirtbag, the game Lexaloffle put together for the 48-hour video game challenge, or No More Tears, the site T-Shirt designer Natsuko creates for.
So much creativity in one little cafe…
Pico Pico Cafe is open Thurs – Sun 14:00 – 23:00
Full details and an access map here. 
▼Great coffee from just 350 yen
▼Joseph doing his barista thing
▼ Quite probably the best coasters ever
▼Next time we visit I'm playing you, little box!
Photos (C) Philip Kendall / RocketNews24