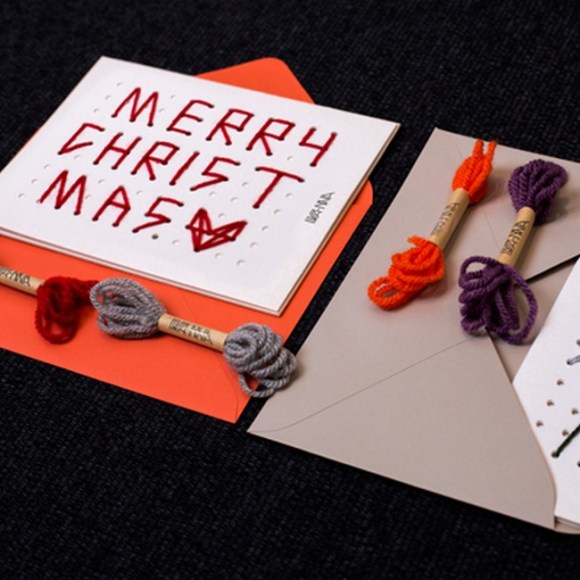 What comes to your mind at the mention of a handmade card? Something drawn, painted, or put together with some form of paper craft? The latest trend for handmade cards in Korea incorporates an entirely different kind of handicraft to create personalised designs – sewing! Check out these stitch message cards!
Sewing on paper is probably not the freshest idea, we're sure some of your talented crafty hands have attempted something similar before, but hand-stitched cards becoming a trend? That's probably the first we've heard of in recent years.
Priced at 12,000 Korean Won (US$10.90) each, these stitch message cards come in neat little kits packed with a design sheet, a perforated card, a blank card, an envelope, little bundles of string in various colors, a needle, some tape, and assorted accessories to complete the design.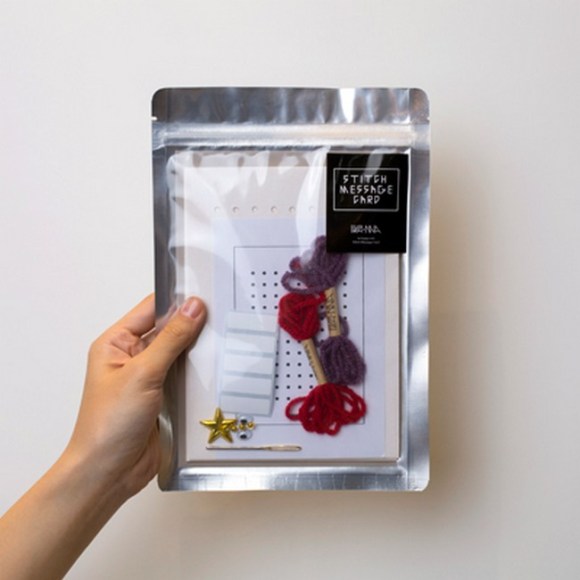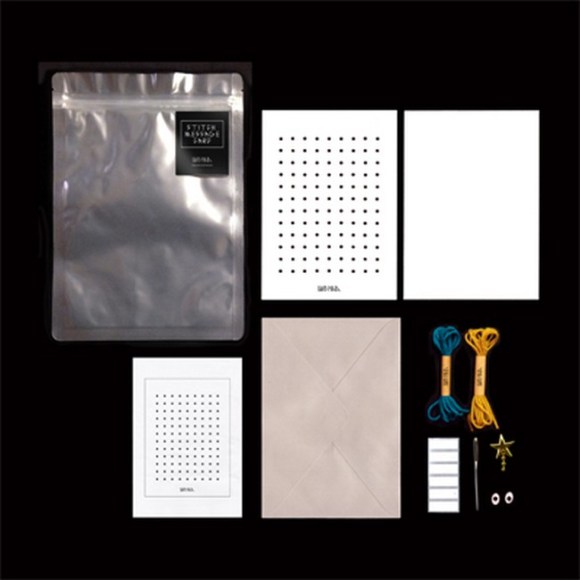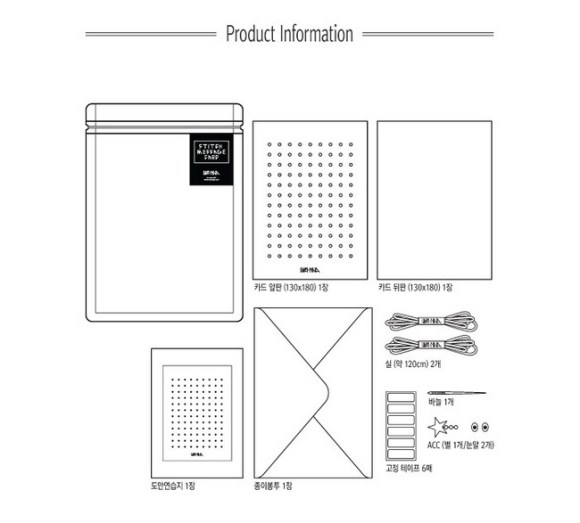 All you have to do is draft your very own design on the design sheet, and then follow the design reference and lead the strings through the correct holes. With the pieces of tape included, you wouldn't even need to know how to tie a knot to finish the stitches. Of course, if the little accessories in the pack aren't enough to satisfy your craving for bling, you can always spice up the card with your own design elements.
▼ These are the colors you can choose from.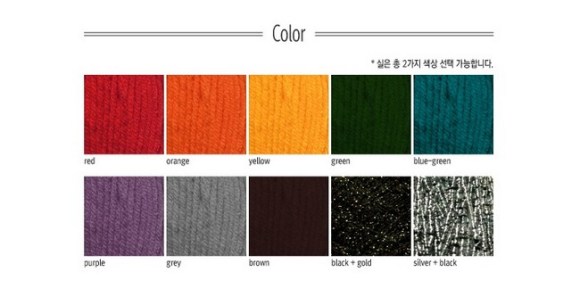 ▼ There's space for the good ol' hand-written message at the back of the card.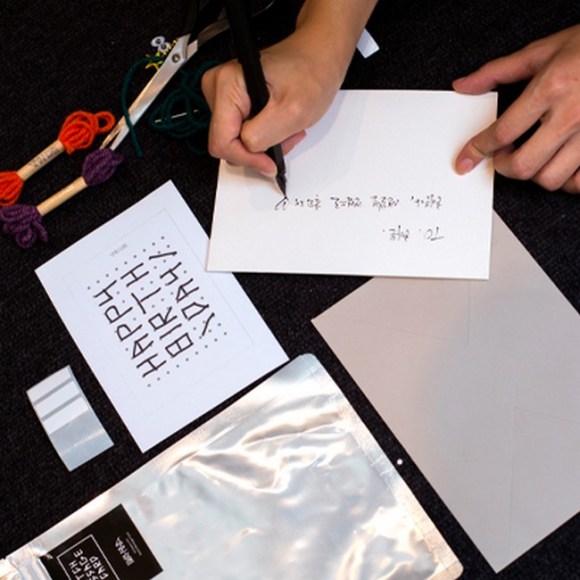 ▼ Check out the possibilities!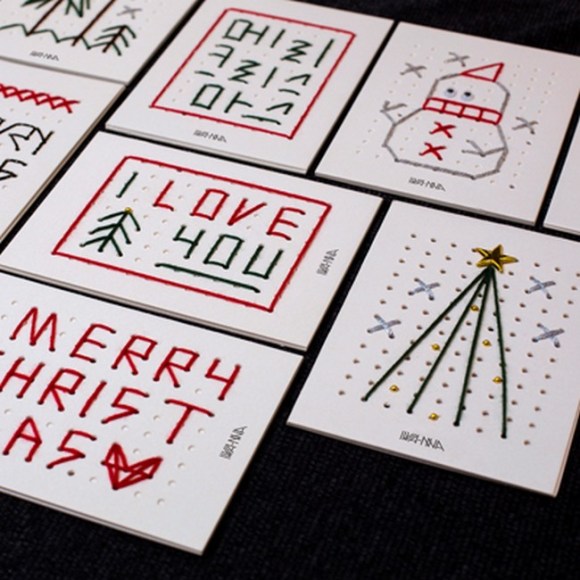 The price of 12,000 Korean Won ($10.90) might be slightly high for a few pieces of white cards and colored string, but these hand-stitched cards are indeed quite a refreshing change from all the glittery festive cards.
If you're interested in purchasing one of these kits, hop over to the online shop (Korean). In fact, they look totally achievable from scratch even without these ready-packed kits. Who's trying this for Christmas?
Source/Images: 1300k via Zhaizhai News