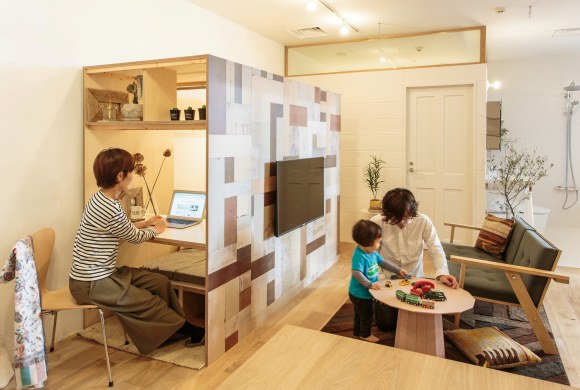 Who needs a home away from home when you can have a second house inside your living space?
Modern technology is enabling more and more people to work from home, but many telecommuters desire some sort of workspace within their house or apartment to facilitate mentally changing gears and focusing on work tasks. On the other end of the spectrum, maybe your family is growing, and even if your home isn't big enough for your children to have an entire room to themselves, you'd like them to have some space that feels like their own.
Proposing a unique solution is Japanese company SuMiKa, with its line of interior micro-houses and workspaces.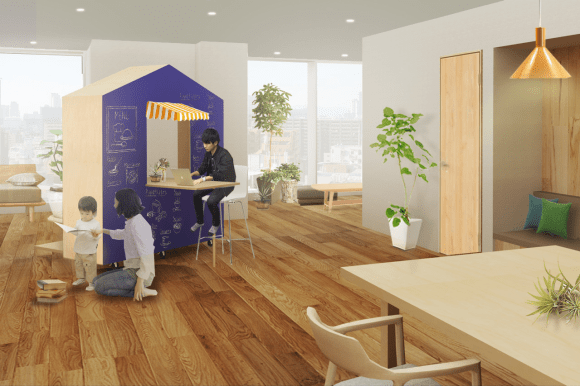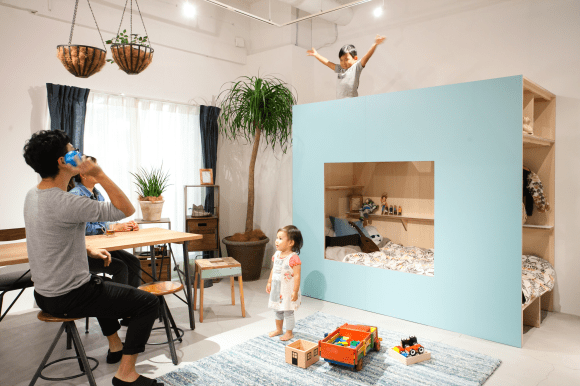 SuMiKa offers four different designs, with the newest being the co-ba home, which it describes as "a coworking space for the family."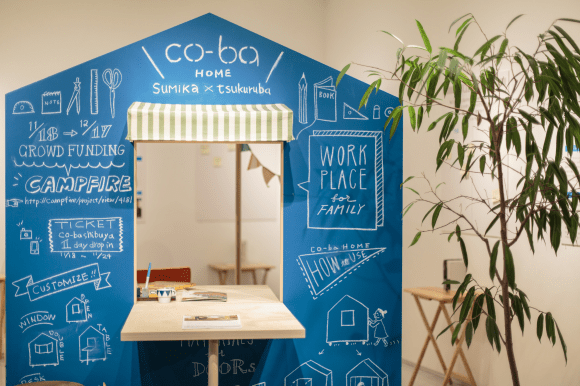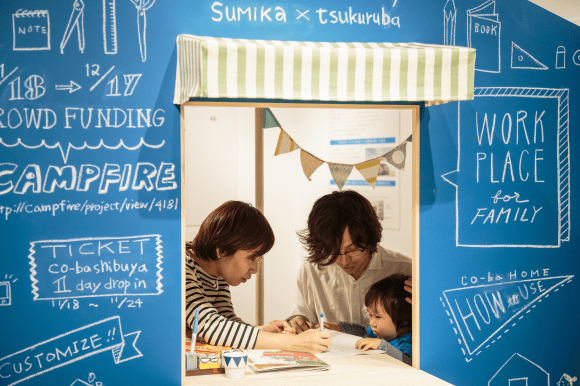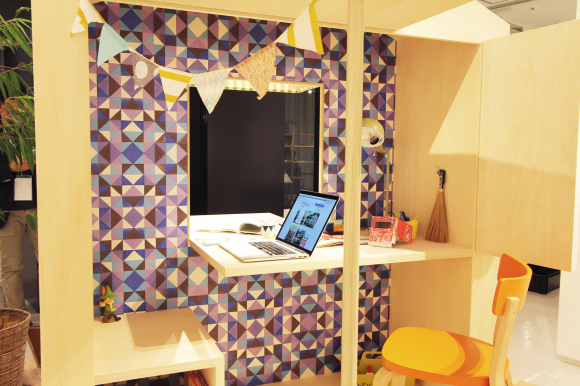 The co-ba home can be configured in a variety of ways, but all make use of a desk of some kind, allowing housemates or family members to work either independently or collaboratively.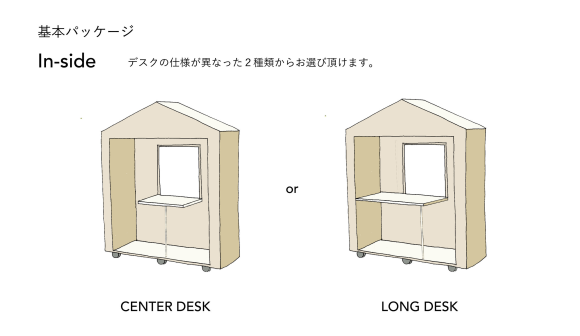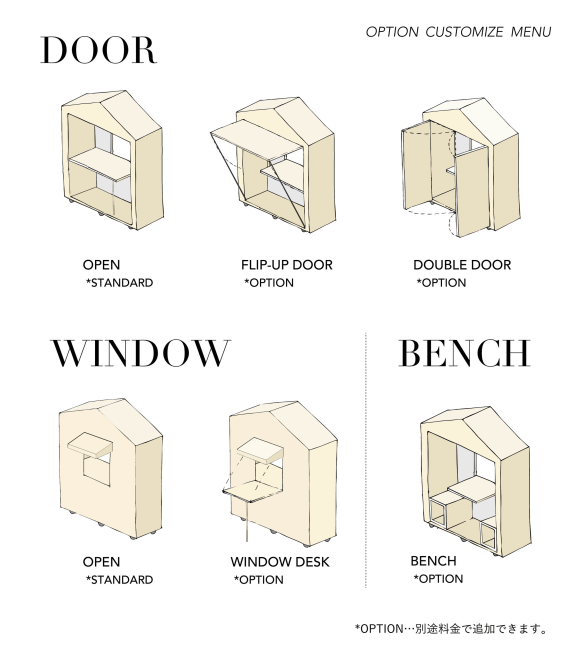 On the other hand, the Stacks A is specifically tailored for kids, with a lofty vantage point plus storage for toys and sub-sized clothes.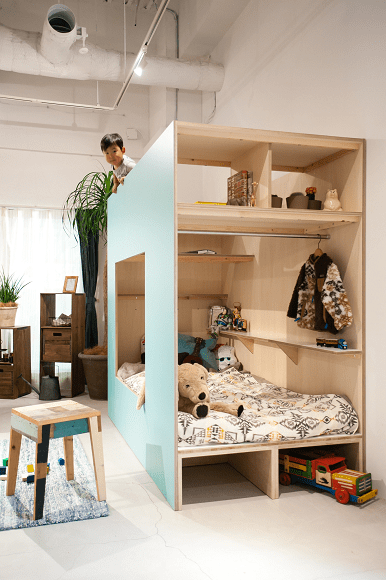 ▼ It also has either the most dangerous or awesome study desk (maybe both?) we've ever seen.
The Stacks B, meanwhile, is a slightly more mature space for study or work.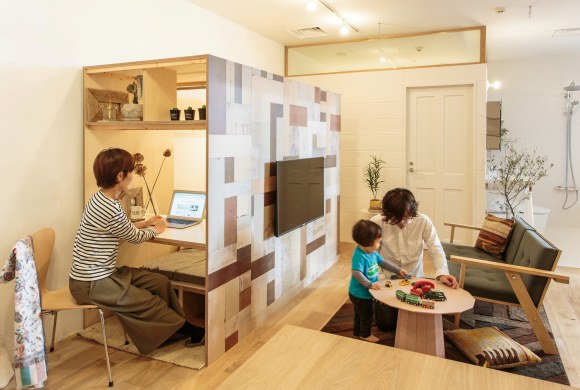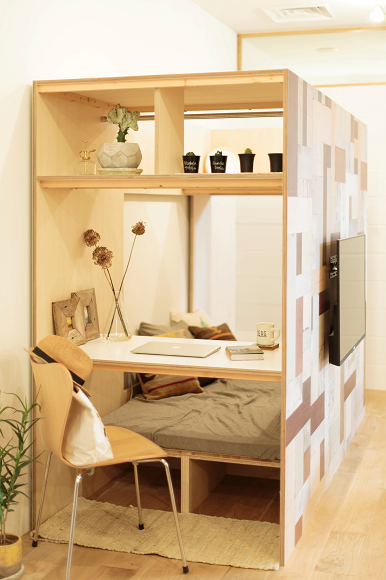 Finally, the Urokoya, billed as "a multi-purpose cottage," seems to be the least practical, yet arguably most stylish, member of the lineup.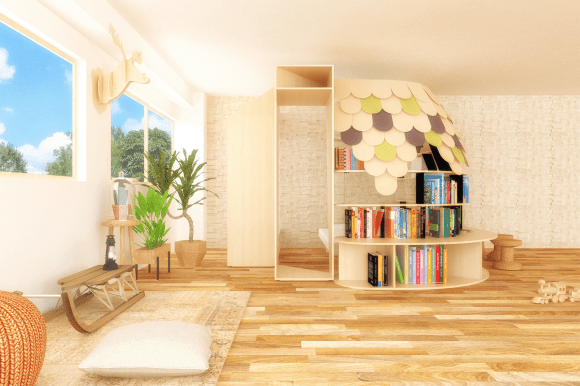 Houses don't come cheap, though, even when they're inside other houses. At 478,000 yen (just under US$4,000), The co-ba home is the least expensive, and prices climb all the way to 1,555,000 for the Urokoya. Tax isn't included in those figures, though delivery and installation (which takes roughly half a day) are. 180-month installment payment plans are available.
Of course, the best way to get your hands on one of these would be to fill out the application form here for SuMiKa's New Year's promotion in which the company is giving away a free co-ba home. If you're not chosen as the lucky winner, though, and you've got the money to spare, you can order the intra-home of your choice from the SuMiKa here.
Source: IT Media
Top image: SuMiKa
Insert images: SuMiKa (1, 2, 3, 4)