Anime News Network's merchandise coverage sponsored by Tokyo Otaku Mode.

Cerevo Inc's Psycho-Pass Dominator smart toy went on sale on in March and the company recently opened pre-orders for its accompanying protective case and display stand.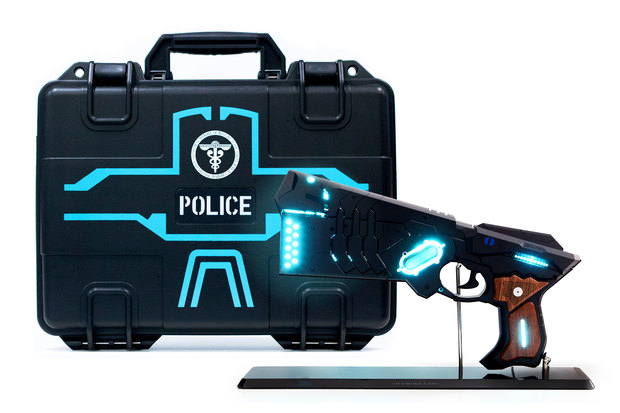 The Cerevo Dominator goes above and beyond previous Dominators created by Bandai's Proplica line and Ichiban Kuji's release with a camera viewer and wireless LAN capabilities, allowing users to view Crime Coefficients with their smartphone, as well as a special app to view a Public Safety Bureau's Criminal Investigation Division user interface. Production I.G director Naoyoshi Shiotani and Nitroplus designer Makoto Ishiwata supervised the Dominator's creation. The motorized transformation from Paralyzer to Eliminator modes marks a first in the world for smart toys. Voice actress Noriko Hidaka recorded 100 voice samples for use.
The replica can be purchased directly from Cerevo's website for 79,800 yen (US$682) or the special edition for 89,800 yen (US$768). The protective case costs 12,800 yen (US$118.50) and is completely waterproof and impact resistant. Like the Dominator, it's also an exact replica of those seen in the anime series.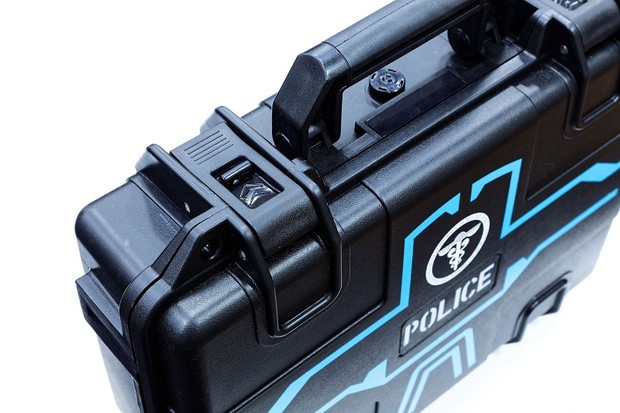 The display stand is 9,800 yen (US$91) and has a built in AC adapter. Customers can set their Dominator to "Display" mode using the app to pick what mode (Paralyzer or Eliminator) to show off their Dominator.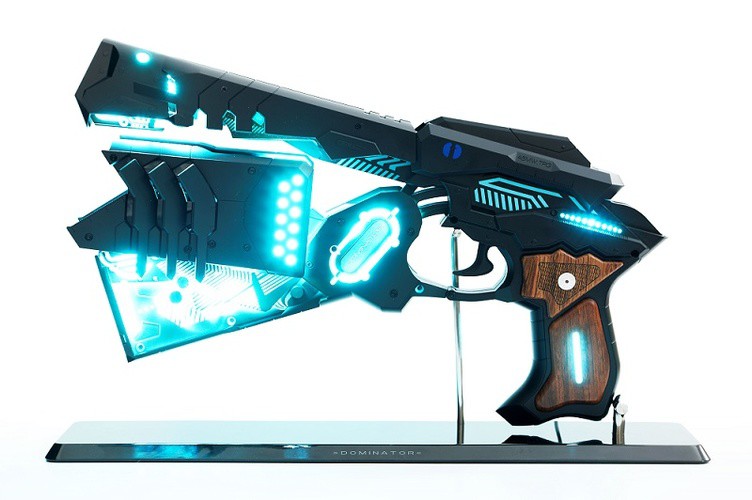 [Via Shibatyan at Kai-You]
More from Anime News Network: