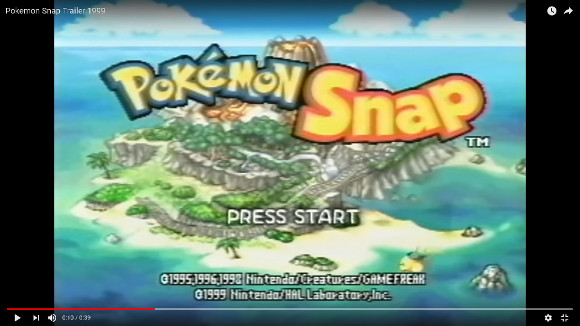 There are a lot of oldies but goodies on here!
Popular ranking site Goo Ranking is back at it again! They've been polling Japanese netizens on their preferences on all manner of topics. We've seen the top ten most iconic characters of Japan, the most tear-jerking anime, even the coolest old-guy anime voice actors.
This time they've ranked famous games that don't have sequels, but should, or have sequels but have been discontinued for some time. Japanese netizens picked the top ten games they'd like to see continue in a(nother) sequel, and some of the answers might surprise you (all release dates are for Japan, and this article may contain some spoilers).
10. SaGa Frontier
An RPG from Square (before it became Square Enix), this game was released in 1997 for the PlayStation. It's part of a longer series of SaGa games and has a sequel, SagGa Frontier 2. The first game was extremely popular in Japan for its "free scenario" system, in which fans could play one of seven characters in different plotlines, and the second game was similarly appealing. The series ended in 1999, and though it has been rereleased on the PlayStation Store, fans seem to prefer getting another sequel to simply replaying the original game.
9. Rune Factory
Rune Factory is a series of spin-off games from Harvest Moon. They're simulation role-playing farm games in which the player plants fruits and vegetables while also hunting and collecting monsters. The series saw its first game released in 2006 in Japan, and the sixth, and last (confusingly titled Rune Factory 4) was released in 2012, but it didn't even see a European release due to the bankruptcy of the developer, Neverland. Considering the last game was the best-selling version in the series in Japan, it's no surprise that fans would want to see a Rune Factory 5.
8. Pokémon Snap
A unique addition to the Pokémon series, Pokémon Snap for Nintendo 64 got a lot of attention worldwide when it was released in 1999. The game, in which you act as a Pokémon photographer and try to capture unique and interesting photos of Pokémon in their natural habitats, was a lot of fun for Pokémon fans, although it was extremely short and only featured Pokémon from the first generation. We suspect fans would appreciate a longer and maybe more challenging game in the same style, with more Pokémon and habitats, and that's probably why it's earned a spot on this list.
7. Onimusha
Who doesn't love an epic samurai game? This series of games by Capcom told the stories of famous figures in Japanese history with the fun addition of supernatural elements. There were six of these action-adventure games released between 2001 and 2006, and the first game was a huge hit. A browser game was released in 2012, with an additional mobile and PS3 version, but fans seem to be looking for an updated version of the original games in a more traditional style.
6. Bomberman 64
While the Bomberman games have continued uninterrupted for decades, it seems that Bomberman 64 holds a special place in fans' hearts. It was available for the Nintendo 64 in 1997 and was the first Bomberman game to be played in 3-D with platform levels. Though the Bomberman 64 arc didn't seem quite hit the popularity of previous versions released for SNES, Saturn, and PC Engine, the Bomberman 64 quartet and its predecessors are still considered to be a high point in the Bomberman series, which might be why some fans want to see a continuation.
5. Mega Man Battle Network
Called Rockman.EXE in Japan, this Mega Man spinoff series, which started in 2001, takes place in an alternate universe where computer technology advanced and robot technology didn't. Instead of fighting real-life robots, Mega Man transports himself into the world-wide web to fight monsters and save the world. With a unique story and a different type of gameplay, fans seemed to enjoy a new kind of Mega Man experience, which after decades of Mega Man games, might be just what fans are looking for again.
4. Goemon
This series, also known as Ganbare Goeman, Mystical Ninja Starring Goeman, or Legend of the Mystical Ninja, is very popular in Japan. It has only released five games overseas, but dozens of installments and spin-offs came out in Japan between 1986 and 2005. In this game you play as the noble thief Goemon, who navigates a cartoon-like, magical version of feudal Japan. The innate and sometimes almost silly Japanese-ness of the game must have appealed to Japanese players, but sadly, it's now been reduced to being used as a theme for slot machines, so fans are hoping for it to be restored to its original glory.
3. Kirby Air Ride
For gamers who loved Kirby and racing games, Kirby Air Ride, released in 2003, was like a dream come true. It's more or less without a plot, but players have three fun modes to zoom around in, in both solo and multiplayer. The game was especially popular for its City Mode, in which you had a limited amount of time to race around a city and try to become stronger than everyone else. Its unique racing style and, of course, cute Kirby-ness were big hits, but it was the only one of its kind, and fans have been hoping for a sequel for years.
2. Suikoden
Based loosely on a classical Chinese novel, Suikoden was a massively popular RPG series that started in 1995 and continued on for five core games until 2006. The first game was almost unanimously praised for its original story and simple fun, although the second game is the biggest fan favorite and ranks among the best games of all time. Fans seemed to love the expansive lineup of characters, changing combat systems, and beautiful soundtracks that came with each installment of the series.
Unfortunately, the shift from 2-D to 3-D in Suikoden III was jarring to many fans of the game, and the next sequels didn't sell as well, which might be why the series ended with Suikoden V. Nevertheless, the nostalgia for those early games is strong, and fans are clearly looking for that kind of gaming experience again.
1. Wonder Project J
Overseas gamers may not be familiar with this title, as it was never released outside of Japan. Nevertheless, the Osamu Tezuka-inspired art and cute storylines of this raising sim have obviously kept fans smitten since its initial release in 1994. Doubtless fans loved raising the robot boy named Pino and teaching him to be more human-like, and perhaps they also enjoyed the game's references to popular folk tale Pinocchio. A sequel was released featuring a robot girl two years later, which was a continuation of the first game with a slightly more complex story. Sadly, the game ended with this installment, clearly leaving fans wanting more.
Since a lot of these are classic games, it might be fun to see them come to life with a new story and with the more advanced gaming systems we have today. Some fans, however, may prefer to let sleeping dogs lie. After all, there are reasons why these series have stopped, and like it or not, one of the reasons may be that the games have already done what they set out to do.
What would you say, non-Japanese gamers? Would you like to see continuations of these games, or are you content to let games like Final Fantasy and Pokémon be the ones to continue on into eternity?
Source: Goo Ranking via Otakomu
Top image: YouTube/Video Detective