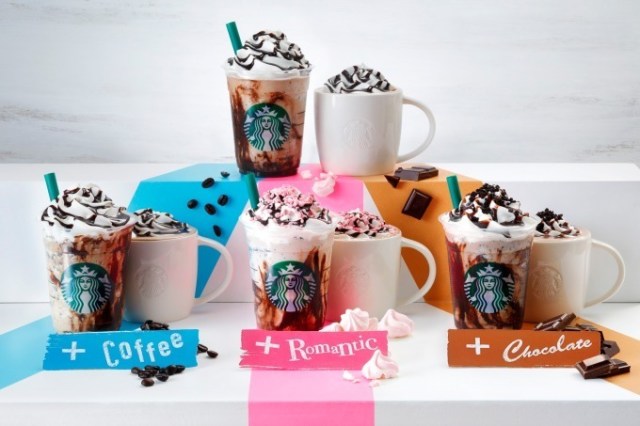 Find your perfect partner at Starbucks.
Now that the holiday season, with all its wonderful limited-edition Frappuccinos, is behind us, it's time to get into the swing of things for 2019. And for Starbucks, that means we're not far away from Valentine's Day, which is another chance for the coffeehouse giant to wow us all with a brand new range of beverages.
This year, they'll be giving the customer control over the limited-time releases, with a "Customania" collection of drinks. Created around the theme of "More Freedom on Valentine's Day, More fun", Starbucks will be offering three special customisation options: Coffee, Romantic, and Chocolate, all based on their new Valentine's Day Customania Cocoa Frappucino.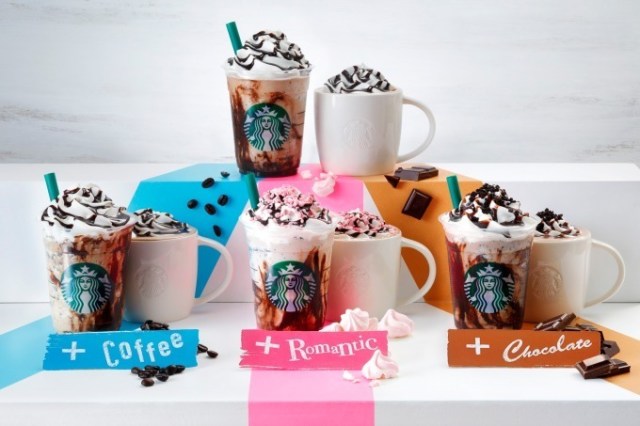 The Valentine's Day Customania Cocoa Frappucino contains an enticing bitter chocolate and rich caramel sauce, along with a dash of their Cafe Verona ground coffee powder, a blend which is said to be a perfect partner for chocolate flavours.
Customers can purchase the Frappuccino in its original form, or select from one of the three customisation options. Romantic comes with the addition of a bright pink strawberry-flavoured meringue topping, while the Coffee comes with an extra shot of espresso.
The Chocolate customisation comes with a crunchy cocoa-flavoured black biscuit topping, and the addition of chocolate chip pieces inside the drink for a full hit of extra chocolate flavour. 
The Frappuccinos will be available in tall sizes only for 590 yen (US$5.42), while the hot versions come in short through to Venti sizes, ranging in price from 450-570 yen.
The Customania Frappuccino drink collection will be on sale at Starbucks outlets around Japan from 16 January until 14 February, or until stocks sell out.
Source, images: Starbucks Japan