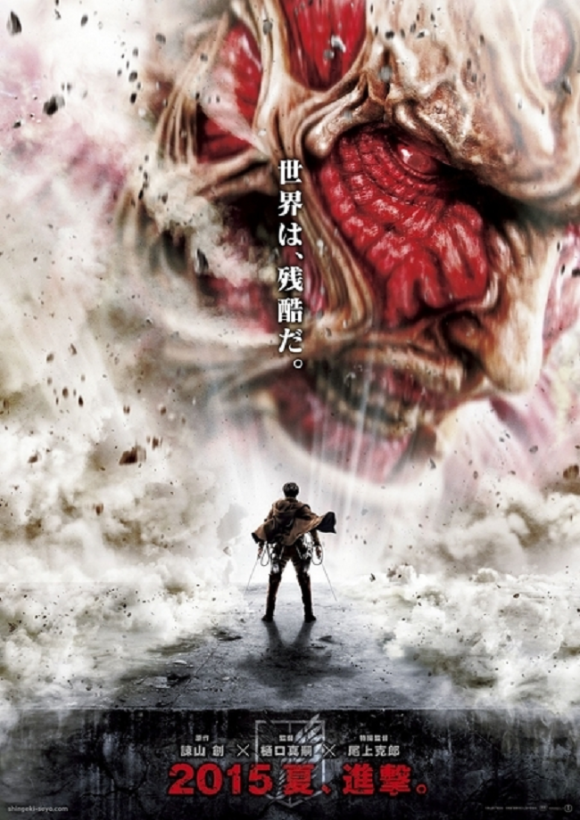 Last month, we got our first look at the cast of the two upcoming live-action Attack on Titan films, dressed in the costumes they'll appear in. But while the actors and actresses looked snappy in their Scout Corps uniforms, the first batch of images neglected to show the movie's literally biggest characters: the Titans themselves. That's been rectified now, though, as a new poster shows the gruesome visage of the series' most iconic giant, and producers have revealed that he's even bigger than his anime inspiration.
Given the higher cost of producing visual effects for live-action, it's probably a safe bet that the live-action Attack on Titan won't have the same plethora of giants that the anime does.
▼ So many Titans, so few pants.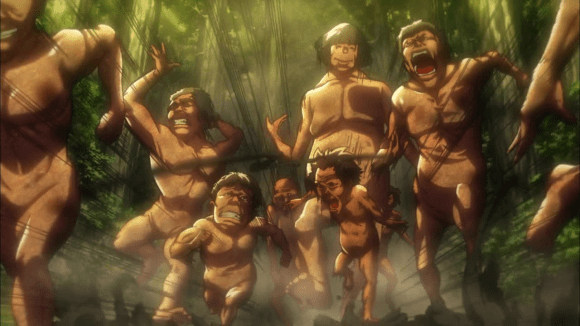 Still, most fans assumed that, if nothing else, the Colossal Titan would show up. Not only is he the first monster to make an appearance in the anime, at 60-meters (196.9 feet), he's also the tallest, and has become the skinless face of the franchise.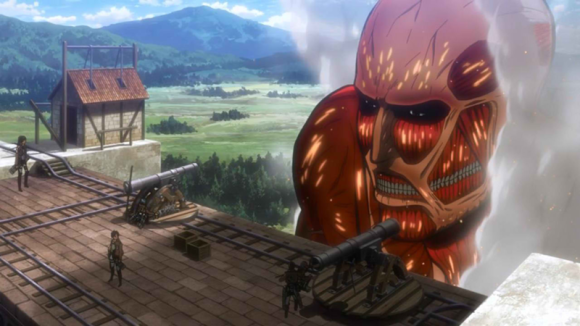 But just like the 50-odd-meter walls of the anime's city weren't enough to protect its inhabitants, so too did the live-action producers decide that a 60-meter Titan just didn't have the necessary stature for Japan's most highly anticipated movie of 2015. That's why the film will instead feature a Titanic Titan that stands 120-meters tall, double the largest threat the animated Scout Corps have had to deal with.
▼ Maybe that's why Hans/Hange is packing a rocket launcher.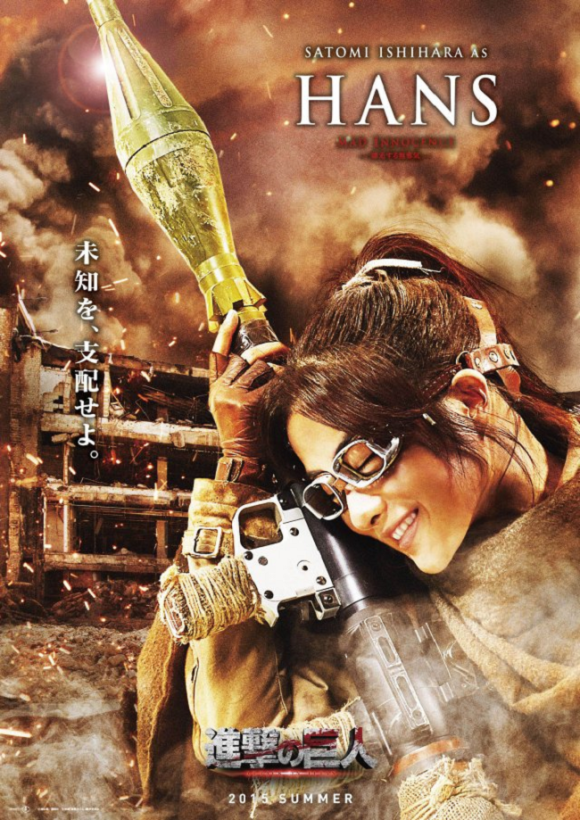 In another bit of exciting news, while the exact opening dates are yet to be set, it's been announced that the first film will open in August of 2015. Given how many episodes of the anime end on a cliffhanger, the first movie will probably do the same, but at least you won't have to wait long to see what happens next, as the second film will hit theaters just one month later, in September.
Despite upsizing its Titan, the movie won't double up on the original version's wall-count, though, as the producers have said the city is still ringed by just three anti-Titan walls. Another bit of source material fidelity can be found smack dab in the middle of the new poster, which reads "The world is cruel."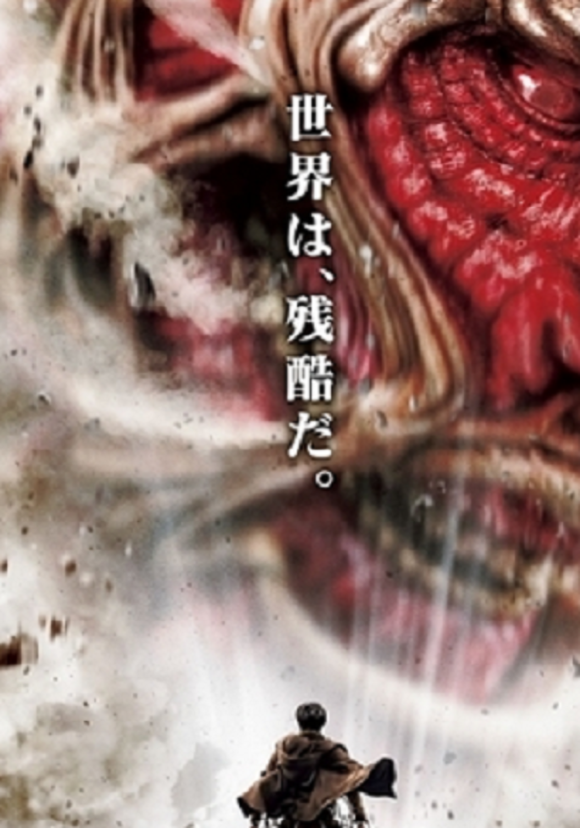 That's not only a nod to the anime's ending theme, "This Beautiful and Cruel World," but also a pretty succinct and  accurate summation of Attack on Titan's tone in general.
Source: Anime! Anime!
Top image: Anime! Anime!
Insert images: Comic Vine, Wikia, Comic Natalie