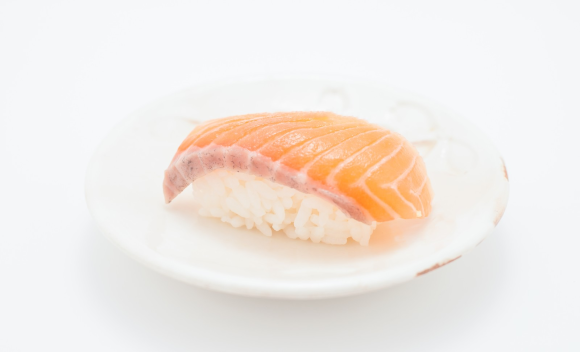 Eating sushi in Japan is about to get even more awesome.
So this really shouldn't come as much of a surprise, but the sushi is awesome in Japan. But in my humble (and humble-salaried) opinion, the real glory of being a sushi fan in the dish's home country isn't the rarefied seafood served in exclusive dining establishments, but the unexpectedly high quality of sushi even on the lower end of the price range.
You don't need a lot of cash to score scrumptious sushi in Japan. As a matter of fact, if you're heading to a branch of sushi chain Kappa Sushi, all you'll need is 50 yen (US$0.45) in your pocket.
Kappa Sushi is one of Japan's most popular kaitenzushi, or conveyor belt sushi, outfits. It's already an incredibly affordable way to get your sushi fix, with a wide selection of sushi priced at just 100 yen for a two-piece plate. The chain has announced, though, that soon it'll be offering single-piece orders of sushi for just 50 yen.
▼ A sign announcing the new 50-yen (50円 in Japanese) pricing plan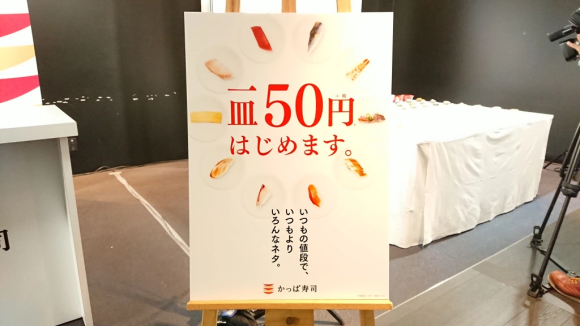 A bit of elementary school-level arithmetic might not seem much to get excited about, but the rule at most sushi restaurants, and almost all kaitenzushi places, is that you have to order at least two pieces of the same type at a time. Granted, that's no problem if you and your favorite type of fish have entered into an exclusive eating arrangement, but being locked into a double helping of everything you order cuts down on the variety of sushi you can eat. Letting customers order just one piece at a time is great for sushi neophytes who aren't sure if they'll like the new foods they're trying enough to want two pieces, diners with small appetites who nonetheless want to eat several types of fish, or anyone who's almost full and just needs one more morsel to achieve glorious gastronomic bliss.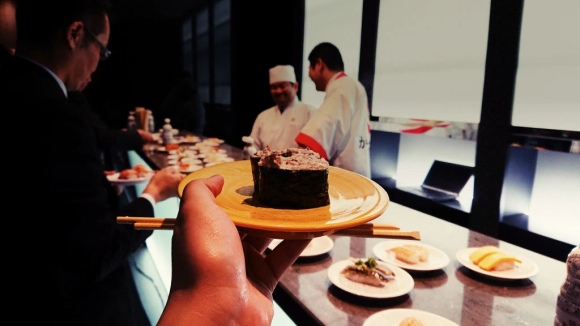 Kappa Sushi hasn't said when exactly its 50-yen pricing will start, but it has let us know that its massively popular all-you-can-eat sushi promotion will be coming back from November 1 to 22, and that while previous iterations were limited to participating restaurants, it'll now be offered at all Kappa Sushi branches nationwide. Prices start at 780 yen for kids and top out at a still-cheap 1,580 yen for adult men (reservations are required, and can be made through the chain's website here). So if you just need a bite of a bellyful of sushi, Kappa has you covered.
Related: Kappa Sushi location finder
Top image: Pakutaso
Insert images ©SoraNews24
[ Read in Japanese ]