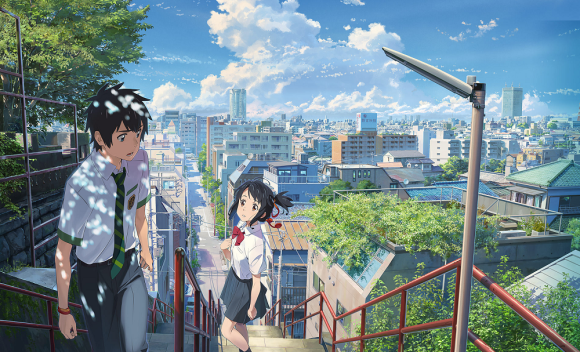 The hit film is full of fantasy elements, but some of its most important locations exist in reality.
Director Makoto Shinkai's Your Name has two central characters of equal importance: teenagers Taki and Mitsuha. In the same way, the film divides its time between rural Gifu Prefecture and cosmopolitan Tokyo,
We've already seen a few ways that the record–breaking movie is raising interest in Gifu, and now it's time for Tokyo's capital to capitalize on its connection to Your Name. This month, H.I.S., one of Japan's largest travel providers, is offering a walking tour of Tokyo's Yotsuya and Shinjuku neighborhoods that visits the real-world locations that appear in the anime.
The course begins at Yotsuya Station, the rail hub where Taki meets his alluring older coworker Miki for their maybe-just-hanging-out-but-maybe-actually-a-date outing.

Following that, participants, guided by local architect Vivian Sato, will move to Suka Shrine, whose stairway can be seen in promotional artwork for the film, which also sets a crucial scene in the side streets and alleyways that lead to the steps.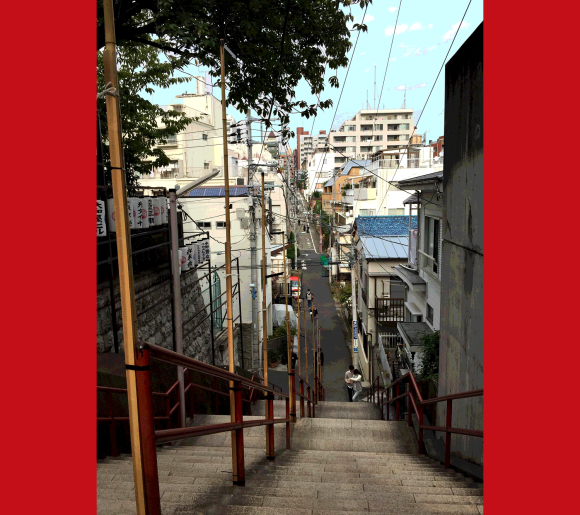 By this time, it'll be getting close to mid-day, so the next stop is the Shinjuku restaurant which serves as the model for the one in which Taki and Miki work, where the members of the tour will dine together. After lunch, it's back onto the street for a stroll to the Shinjuku Culture Center, where the group disbands at 12:50 in the afternoon. While the Shinjuku Culture Center doesn't have any particular connection to the anime, it is conveniently located right across the street from Artnia, the cafe managed by video game publisher Square Enix, of Final Fantasy fame, so you'll be in a great spot if you're looking for a place to rest your feet and/or further indulge your interest in Japanese pop culture.
Lunch is included in the participation fee of 2,500 yen (US$24.30), and if Shinkai's gorgeous onscreen depiction of Tokyo has you longing to see the real thing in a unique way, applications for the tour, which will be held on November 19, can be made here.
Source: Yahoo! News Japan/Minna no Keizai Shimbun Network via Otakomu
Top image: Your Name official website
Insert images: Your Name official website, H.I.S. Shinjuku (edited by RocketNews24)
Follow Casey on Twitter, where he's hoping that if any of you go on the Your Name walking tour, you'll stop by RocketNews24 headquarters and say hi, since it's also in Shinjuku.