This new look could give him a new confidence in life.
In this digital age, it's hard to be confident in ourselves when every day we see so many beautiful and successful people online. For those who struggle with low self-esteem, sometimes it helps to do something for yourself that can give you a boost, to make you stand a little taller and walk with pep in your step. Whether it's some new clothes, a new makeup routine, or a new haircut, sometimes making a small change can improve how we feel about ourselves.
Twitter user @omaturi1002 understands that, and it seems like he finds the most joy in his work as a hair stylist when he is able to help people find their self-confidence. He recently posted a video of how he transformed a man who used to look like an otaku, and the results are astounding in many ways.
人生変わるよ。本当に。
変わるのに俺を選んでくれてありがとう😊🔥またね! pic.twitter.com/2DTwUwd3Pg

— 大月 渉 (@DIECE_SHOU) May 31, 2018
Before his makeover, the young man has long hair that looks a little greasy, and it's not styled very well. The lengths are a bit uneven, growing especially long over the ears. Coupled with his thick-rimmed glasses, this style makes him look like your standard bashful, geeky guy who doesn't care much for his looks.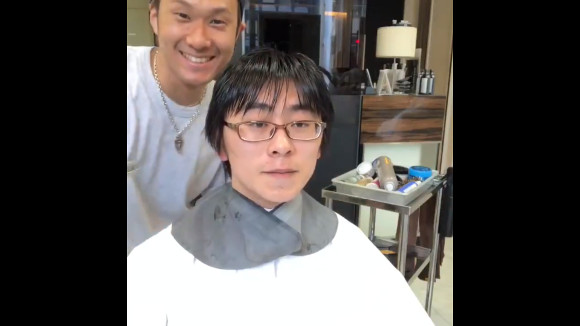 Then the hairdresser covers the camera and pulls his hand back to show us the finished new look, and wow! The man's hair is cut neatly around the fringes of his face and neck, and has been dyed into a trendy shade of silver-gray. @omaturi1002 also gave him a style boost thanks to the help of a little hair gel; he spiked it up in different directions and gave it some volume. The former otaku looks like a completely different person now!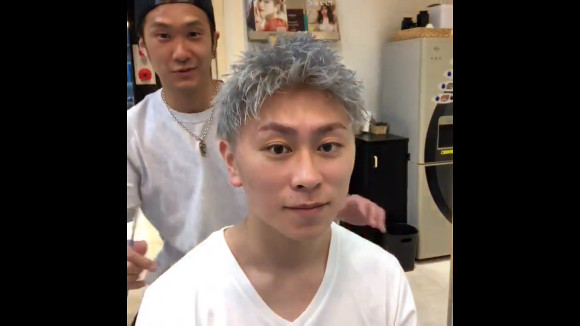 His eyebrows look a little thinner too, and the stylist confirmed in a follow-up tweet that he manicured his customer's brow hairs as well. With the new style, thinner brows, and uncovered eyes, the man's facial structure became more visible, and we can tell he's actually a naturally handsome guy. The man looks pleased to see how good-looking he is, though he does seem to feel a little shy about it.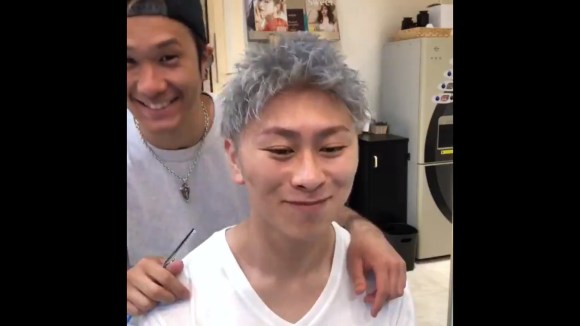 Japanese netizens loved the transformation of the man and unanimously praised @omaturi1002 for helping to boost his confidence:
"He looks so happy!"
"Wow! You even styled his eyebrows! He looks so happy he's about to burst!"
"Amazing! You both look so happy, it's soothing."
"This must have changed his life!"
"I can't stand it! His happy face when he sees his transformation is so charming!"
"Wow! How touching. I want to go to his salon too. How wonderful!"

The stylist says he only charged a meager 6,000 yen (US$54.69) for this cut, color, and eyebrow styling, which is a pretty great deal for a Japanese hair salon, where hair coloring alone can cost over 10,000 yen. In any case, that price seems to have been well worth it, as the customer now seems to have a newfound confidence that's making him positively glow.
In a nation whose people seem to be the least satisfied with their appearance, and whose men seem to be overwhelmingly unhappy with their lives, it's nice to see one man receive a confidence boost and some joy from a simple haircut and eyebrow manicure. He shows that, while you should never allow yourself to change for the sake of other people, making a change for yourself can yield wonderful results.
Source, images: Twitter/@omaturi1002