Heading to Tokyo Game Show this year? We certainly are, and with just under a month to go, we're itching to try out the newest games and watch the exclusive previews that exhibitors are no doubt already preparing. But there's one other thing (yes, besides the booth babes) that we're excited to get a look at: the video game merchandise!
And this year, there are a couple of items we already have our eye on: a pair of limited edition Kirby-themed t-shirts, which have just been revealed by makers San-ei Boeki.
On sale for 2,000 yen (US$19) each and limited to three per customer, these officially licensed Kirby shirts will be available at the San-ei Boeki booth at the Tokyo Game Show event, which as ever will be held at the Makuhari Messe exhibition centre between September 18-21.
The first of the two designs available features the health-restoring "Maxim" tomato power up which, besides appearing in the Kirby games themselves, many gamers will no doubt have spotted in the Smash Bros. series.
▼ On closer inspection, the tomato is made up of a variety of foods including cakes, pies, and even onigiri rice balls!
▼ The back also features Kirby's face
▼ This is true – I can't think of any other famous pink balls.
The second shirt features an umbrella-toting Kirby and Waddle Dee beneath a "bubble cloud".
▼ Close-up.
▼ Reverse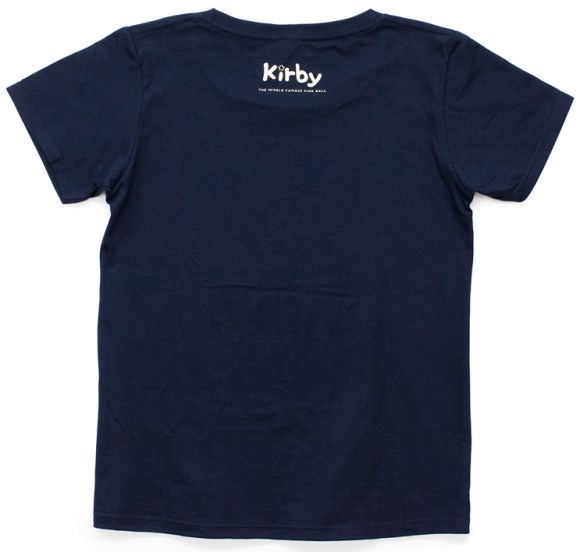 ▼ Reverse detail.
Both of these designs are seriously cute, and we'll be making it our mission to pick up a couple for ourselves. If anyone else wants one, be sure to let us know – we can arrange for Mr. Sato to don a variety of cunning disguises and pretend to be enough different people to buy them for you all!
Source: San-ei Boeki via Inside Games 
Images: San-ei Boeki