It broke the heart of the embarrassed mother.
Japanese elementary school students do the darndest things, occasionally dispensing invaluable advice for adults and sometimes blurting out cute words without much thought.
As was the case for Japanese Twitter user @__mi__ku__, who was surprised yet saddened by an essay written at school by her daughter in second grade. Titled "Mama's Prawn Pilaf", it was the girl's honest description of what she liked best about her family.
▼ "Erm… well… I want to crawl into a hole."
(Translation below)
あの…えっと…その……
穴があったら入りたい……… pic.twitter.com/myaWxgQOAC

— 𝚖𝚒𝚔𝚞𝚊 (@__mi__ku__) July 3, 2018
"The pride of my family is mama's delicious cooking.

The most delicious food that my mama makes is prawn pilaf. On the days that she cooks prawn pilaf, I will say, 'Yeah!'

I asked my mother about tips on making it. It seems she uses the microwave. On the back of the prawn pilaf packaging, it says that to cook it, you warm it up gently."
It's clear that the endearing child poured her heart out writing about her favorite food, but unbeknownst to her the prawn pilaf wasn't mama's home-cooked food, but a heat-and-eat frozen food product.
Overjoyed by her daughter's love yet heartbroken that she always looked forward to something as simple as frozen food, the mom felt both overwhelming love and embarrassment.
▼ Kids do the most adorable things.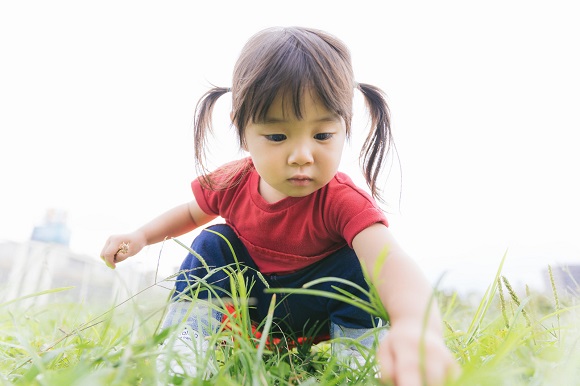 Japanese netizens gushed at the cute letter:
"Prawn pilaf is certainly delicious."
"She's so cute."
"I laughed when I read this on the train."
"So that means mama's cooking is…."
"Frozen food are yummy these days."
After giving it some thought, the mom decided it would make an excellent keepsake for her child.
▼ Beware of mothers!
(Translation below)
そこまで考えてなかった!そうする!この子が親になるってときにこれ渡す!!結婚式とかで私が読み上げたいレベル!!!(笑)

— 𝚖𝚒𝚔𝚞𝚊 (@__mi__ku__) July 3, 2018
"I didn't think so much about it! I'll do it! I'll pass this (essay) to my child when she becomes a parent!! I'll read this at her wedding ceremony!!! LOL"
Touching as it was, we're glad that her daughter's letter didn't turn out to be as tragic as the kid who wanted to be a smartphone. If @__mi__ku__ brushes up her cooking skills, perhaps someday her child's essay will be that of delicious home-cooked meals.
Source: Twitter/@__mi__ku__ via Togech
Featured image: Twitter/@__mi__ku__
Insert image: Pakutaso