Ever since her 2009 debut, debates have been swirling around video game character Bayonetta. Was her first, eponymous outing really worth the perfect score it got from notoriously strict video game magazine Famitsu? Is the character's constantly provocative flaunting of her sexual and violent leanings empowering the character or pandering to juvenile gamers? Was making the sequel exclusive to Nintendo's Wii U a wise choice? And does the gun-toting witch look better with her original beehive, or the shorter pixie cut she sports these days?
Just in case you've already decided which side of those discussions you're on, here's one more question to find your own personal answer to: Do you want to buy Bayonetta's earrings?
Anime and video game merchandiser Koubutsu-ya isn't interested in making chintzy, low-grade otaku trinkets. Instead, the company defines its goal as making character-based items for full-grown adults, with the level of sophistication and quality they desire.
Koubutsu-ya has previously offered Cardcaptor Sakura, Attack on Titan, and Fate items. Many of those were inspired by their respective series rather than being taken directly from them (such as the line of Attack on Titan perfumes), but Koubutsu-ya's newest offering is an exact replica of the earrings worn in-game by the protagonist of Bayonetta 2
The azure accessories are made in Japan with an alloy and resin construction plus titanium posts. At 6.9 centimeters (2.4 inches) in length, they're sure to catch the eyes even of people who aren't gamers.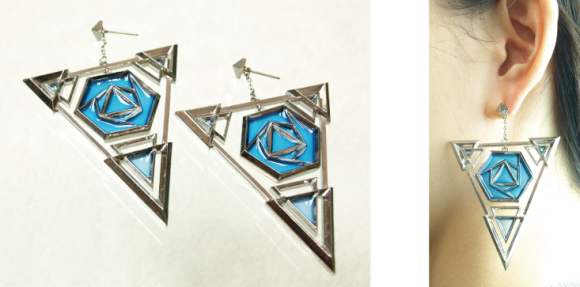 The 17,500-yen (US$148) earrings come packaged in a special box that's as jet black as the lead character's trademark tresses and adorned with the Bayonetta 2 logo.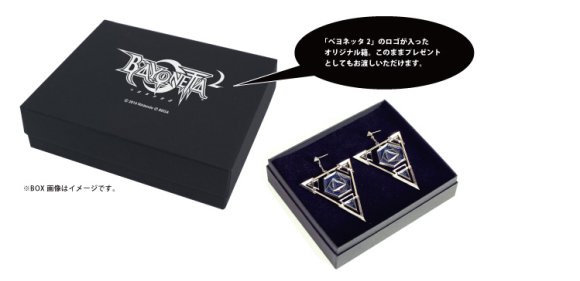 Koubutsu-ya is taking preorders between now and March 16 on its website here, with delivery scheduled for sometime after April 24. Not only are they a bold fashion statement, but since Bayonetta's outfit is actually made out of her hair, once you've got the earrings, all you need is a pair of glasses and your cosplay outfit is technically complete.
Source: Inside Games
Top image: Koubutsu-ya
Insert images: Siliconera, Koubutsu-ya (edited by RocketNews24)