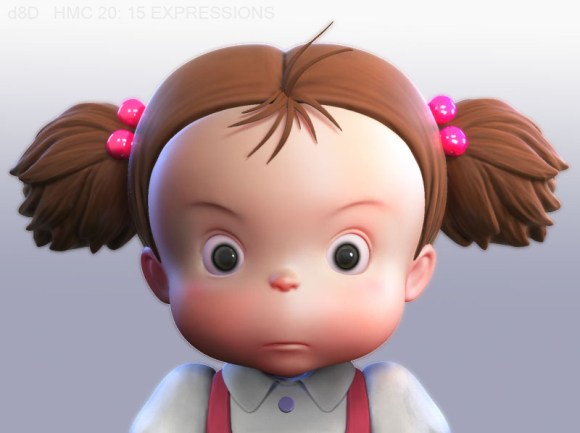 Mei, the strong-willed four-year-old star of Studio Ghibli's acclaimed anime film My Neighbor Totoro expresses 15 different emotions in brilliant 3-D renderings.
These amazing Pixar-like images of little Mei were created by ZBrushCentral forum member d8Ds for a "hardcore modelling challenge" that called for designers to create 15 different expressions on a character of their choice. Mei's gamut of emotions as she embarks on a magical adventure filled with forest creatures made her the perfect fit for a series of creative renderings, and d8Ds immediately took up the challenge, using the following images as inspiration.
From the 13 images above came 15 realistic 3-D renderings. Despite looking all shiny and new, the following computer-generated images were actually created all the way back in 2009, and while fellow designers and modellers were blown away by the beautiful designs, d8Ds mysteriously disappeared and hasn't been seen on the forums since, despite several attempts by fellow users to get back in touch.
▼ With this much attention to detail, we hope the person who created this version of Mei is now happily working at Pixar or Dreamworks.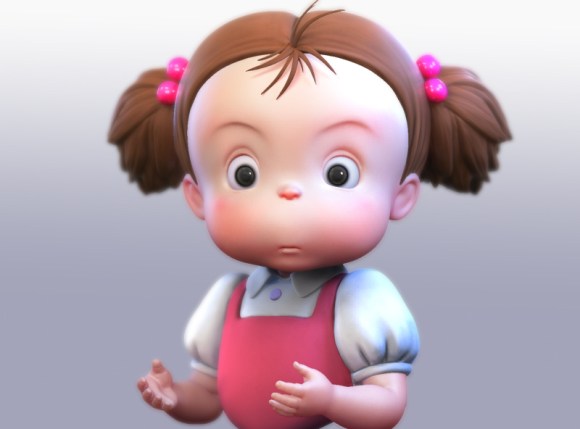 ▼ The behind-the-scenes work shared with fellow users shows just how much work goes into creating a single image.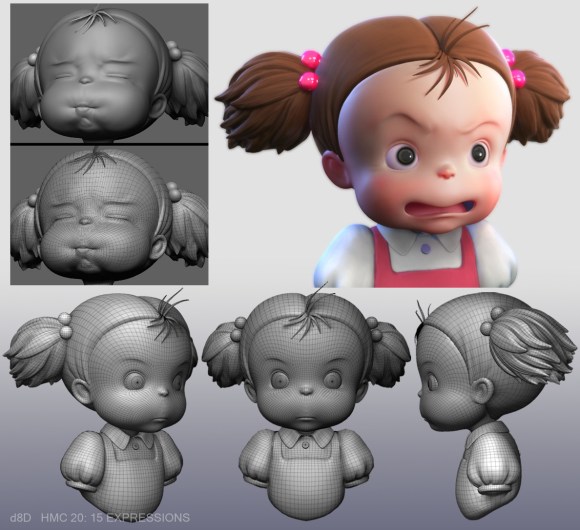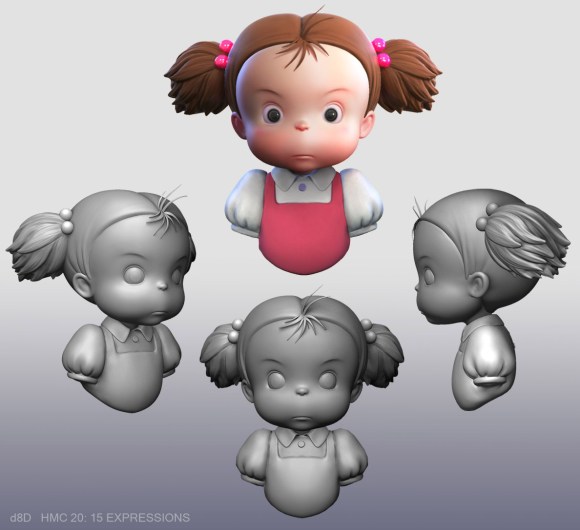 ▼ The 15 faces of Mei include: Angry; In Love; Shocked/Depressed

▼ Drunk; Scared; Confused; Silly; Pleased; Sad
▼ Happy; Hatred; Worried; Tired; Rage; Enjoyment.
Looking again at the original 2-D Mei from the Studio Ghibli film shows just how amazing the similarities are.
Do you prefer Mei in her original form or as a real-to-life 3-D character? And would you be interested in seeing a Pixar-style version of My Neighbor Totoro?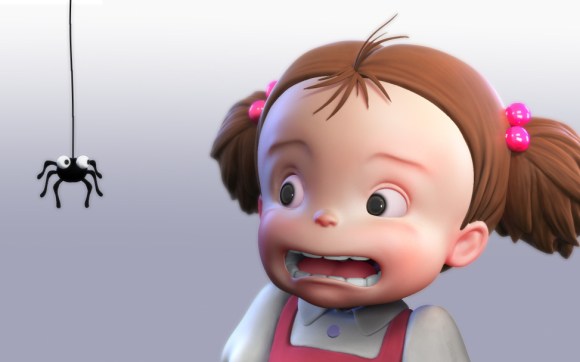 If so, you might get a kick out of this little Soot Sprite creation below!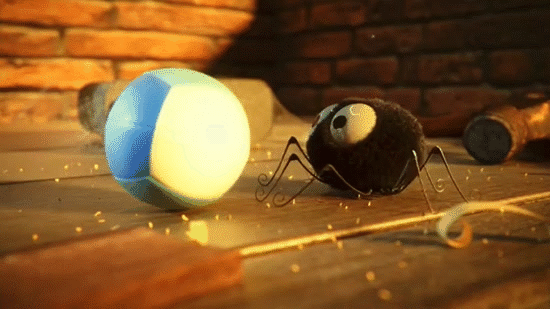 Source: Gamme
Images: ZBrushCentral/d8Ds, Niconico/金(くがね)