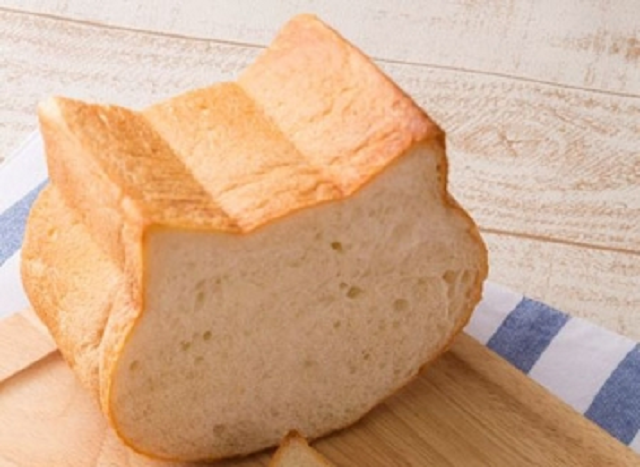 Snack sensation returns and is more adorable than ever thanks to anko marbling.
Japan is in the middle of a bread boom right now, with eager foodies lining up outside of high-class bakeries to get loaves of freshly baked bread. The Blue Jean cafe and bakery, though, can probably expect even longer lines than its competitors this weekend, as its just released its newest product: adorable sakura-flavored cat-shaped bread.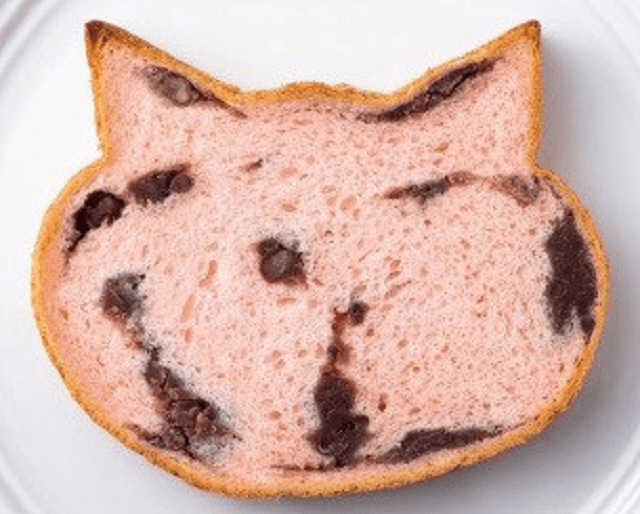 Blue Jean first hit on the idea of kitty-shaped baked goods in 2017, when the plain bread version (seen at the top of this article) became an instant sensation with customers coveting it for their own tables and to share with friends. Crowds of locals and travelers (Blue Jean is located in the Osaka Shin Hankyu Hotel, right across the street from Osaka Station) came back again when a matcha green tea variety was added, and now the bakery is offering the other quintessentially Japanese flavor, with sakura cherry blossom cat bread.
Called the Ironeko Bread-Sakura Anko (neko being the Japanese word for "cat"), the special treat has a charming pink color to its sakura-flavored bread, which is marbled with anko, sweet red bean paste. The irregular pattern of the anko gives each slice its own unique appeal, and in the promotional photo seen here it looks like the kitty has softly smiling eyes and a tiny little nose.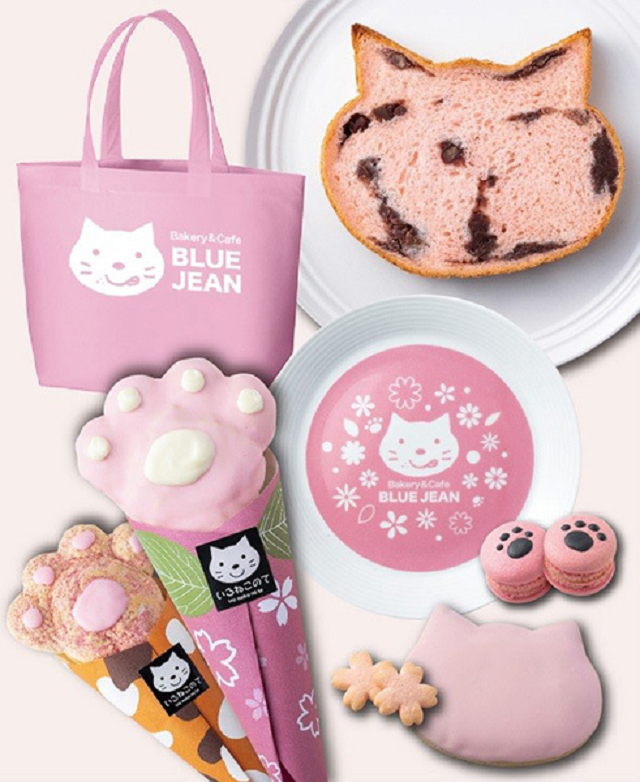 The sakura cat bread isn't going to officially go on sale until March, but Blue Jean is offering a special sneak preview from February 21 to 24 with the Momoiro Neko ("Pink Cat") Set, which bundles a half-loaf of sakura cat bread with a kitty plate and an assortment of cat paw macarons and sakura cream pastries. Priced at 2,200 yen (US$19.80), 30 sets will be available on weekdays, and 60 on weekends. Still, considering the tremendous response the standard cat bread got, we'd recommend showing up early if you want to try this sakura snack before its official March debut (when it's likely to sell for somewhere around 550 yen by itself, like the matcha version did).
Bakery information
Blue Jean / ブールジン
Located inside Hotel New Hankyu Osaka / 大阪新阪急ホテル
Address: Osaka-fu, Osaka-shi, Kita-ku, Shibata 1-1-35
大阪府大阪市北区北区芝田1丁目1−35
Open 8 a.m.-10 p.m.
Website
Source: @Press
Top image: PR Times
Insert images: @Press