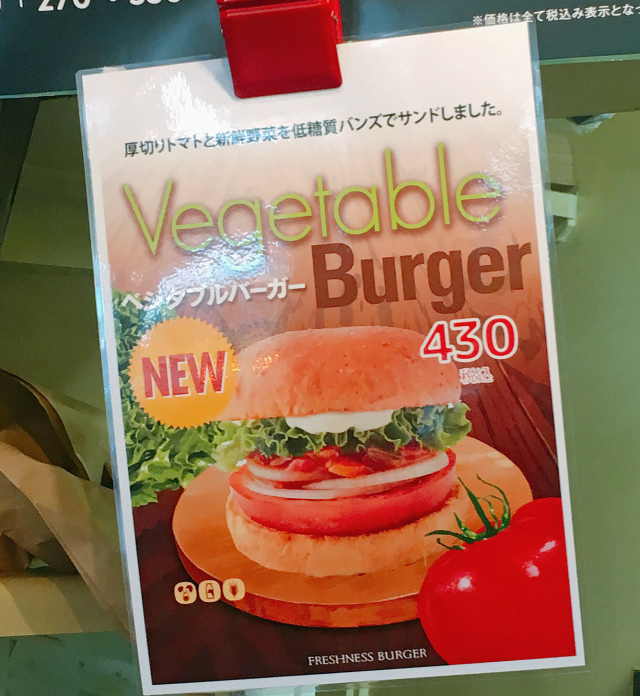 They really push the limits of what you would call a "burger", but we try one anyway.
Japanese fast food chain Freshness Burger is a mid-level player on the burger scene after heavyweights like McDonald's, Lotteria, and Mos Burger. But thanks to the recent spate of closures by Burger King, it has gotten a boost in the location-number rankings and the added attention that goes along with that.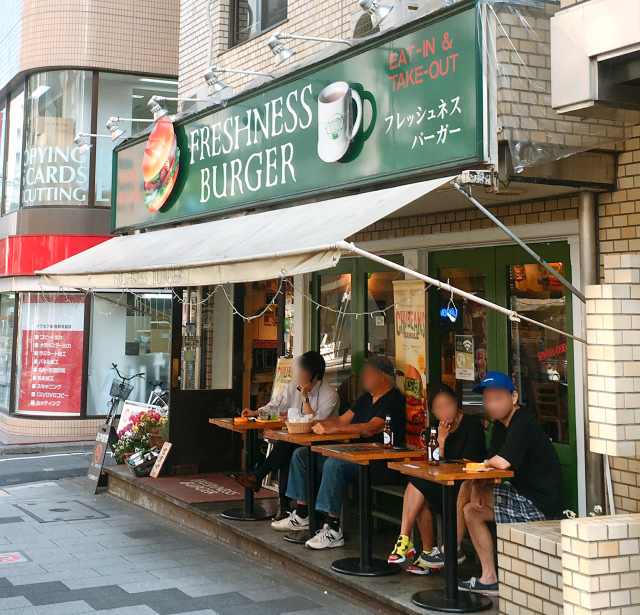 An interesting feature of Freshness Burger is their very localized and very limited special menu items. For example, the location at Amu Plaza Oita is the only place you'll find a Chicken Heaven Burger for 470 yen (US$4.35), and the Triple Three Burger for 1,300 yen ($12) is only sold at the Freshness Burger at the Fukuoka Yahoo! Auction Dome.
As the name and location suggests, the Triple Three Burger has three patties, and is a burger topped only by the Home Run Burger, sold only at the Freshness Burger inside Meiji Jingu Stadium in Shinjuku, Tokyo for 1,500 yen ($14). Our eternally hungry reporter Mr. Sato went there in search of this four-patty monstrosity.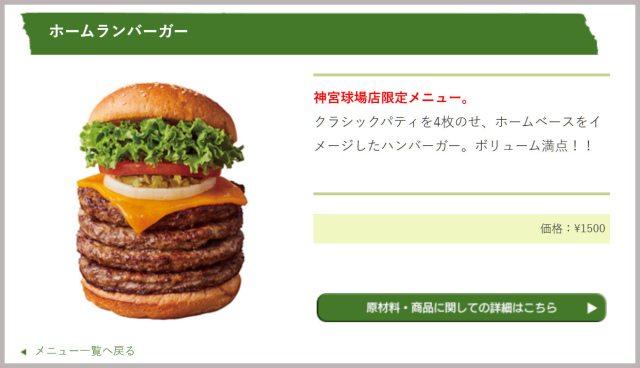 However, there was an early game that day, and by the time Mr. Sato arrived, all the food areas had closed. He was too late…
Still, not wanting to go back to the office empty-handed, he remembered that a Freshness Burger at Shinjuku Gyoen, right near SoraNews24 headquarters, sells a rather unique burger as well. Actually, this creation, known as the Vegetable Burger, is sold at three seemingly random yet oddly specific locations: Shinjuku Gyoen, Narita Airport, and New Chitose Airport in Hokkaido.
So, Mr. Sato went over and paid 430 yen (US$4) for his. It looked a little small, even though it was just a bunch of vegetables on a low-carb bun, and it was definitely a far cry from the Home Run Burger he had intended to eat that day in terms of size.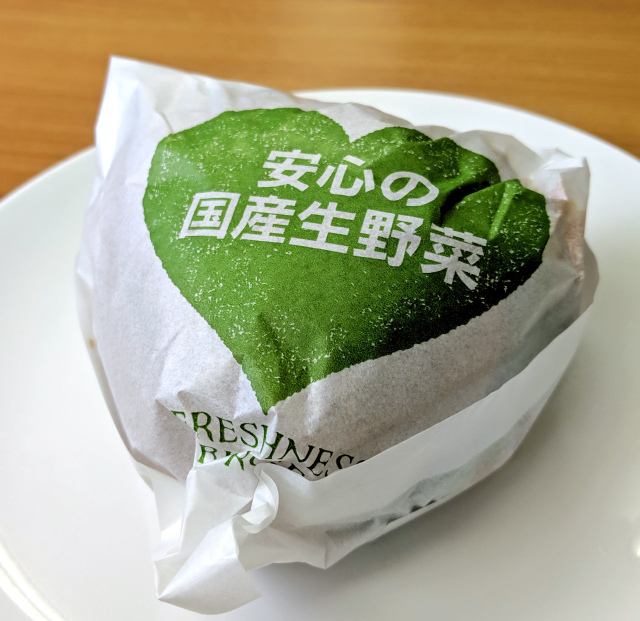 Unwrapping revealed a thick-cut tomato in the place of the patty. Mr. Sato could see that the tomato was trying its hardest to fill the role, but the burger still looked awfully flat.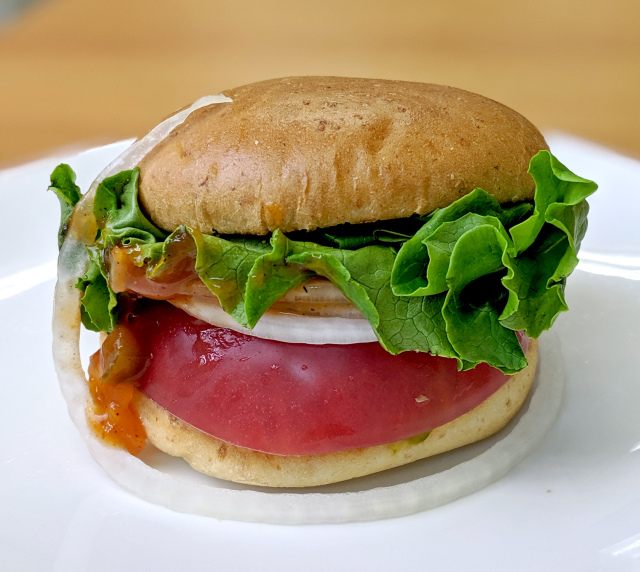 It's like if you took the Hulk out of the Avengers. Sure only one guy is missing, but the overall team looks considerably smaller as a result.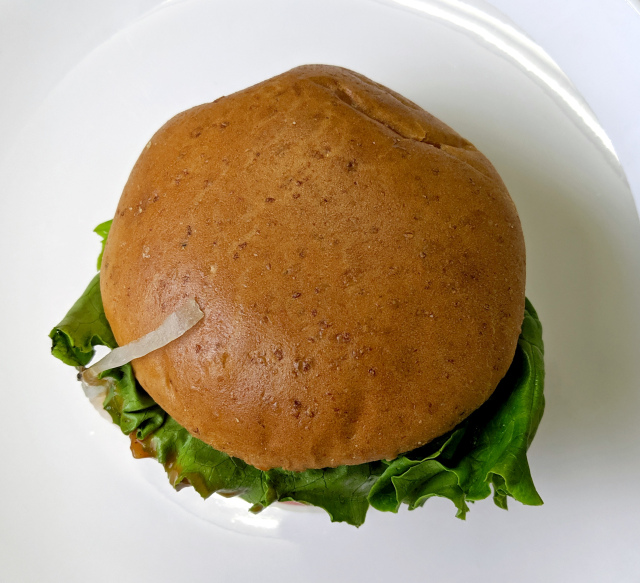 Mr. Sato was expecting a rather mild taste given the leafy contents, but the first bite packed a surprising punch to it. It turned out that hidden inside was a hearty dab of salsa to give it a nice little zing.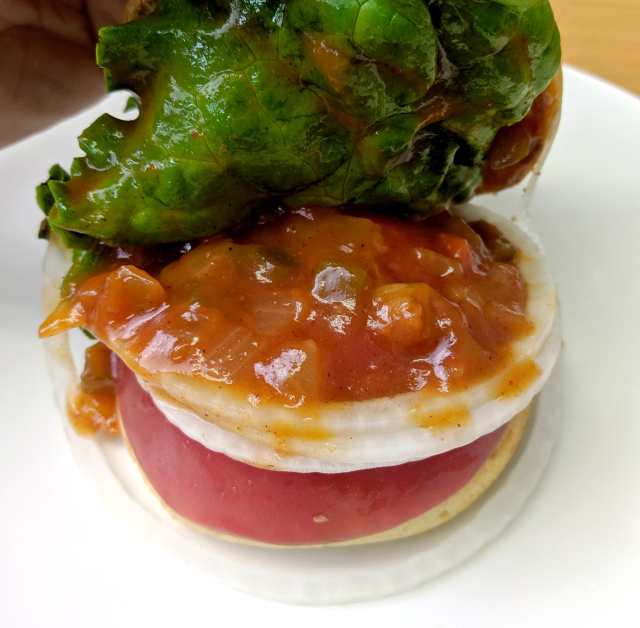 That sneak attack of salsa really impressed our reporter, who had been scoffing at what he thought was a mere pile of vegetables and a bland excuse for a "real burger." It made him feel like a rookie fast-food reviewer again and reminded him that he still has a lot to learn.
It also made for a delightfully surprising sandwich. Still, it was just vegetables, and Mr. Sato's stomach was hardly satiated by that. Luckily, he smuggled out a piece of Freshness Fried Chicken as a second course.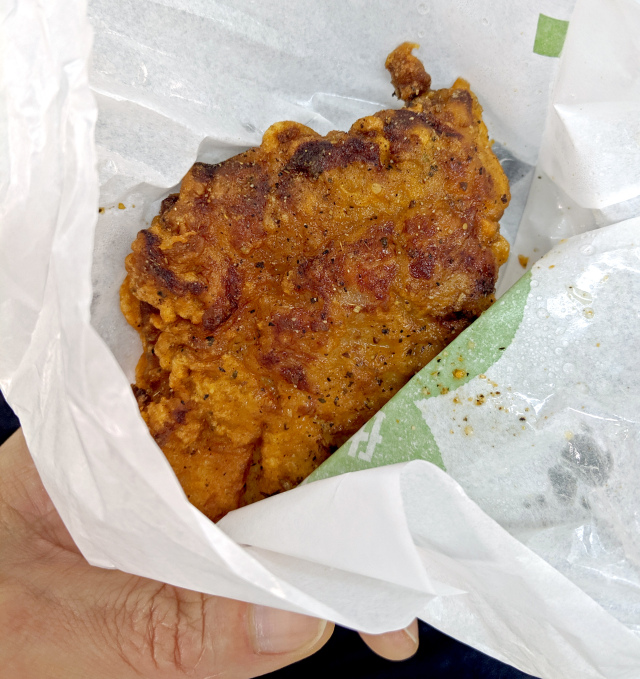 In the end, Mr. Sato was proud that he had eaten such a health-conscious lunch for the first time in a while, and if you're looking for the same, then the Freshness Burger by Shinjuku Gyoen is a good destination. Just make sure to do it for real though – not the half-assed greasy-chicken-for-desert way he did.
Restaurant information
Freshness Burger Shinjuku Gyoen Store / フレッシュネスバーガー 新宿御苑店
Tokyo-to, Shinjuku-ku, Shinjuku 2-3-16 Lions Mansion 1F
東京都新宿区新宿2-3-16 ライオンズマンション1階
Open 7 a.m – 11 p.m.
Photos ©SoraNews24
● Want to hear about SoraNews24's latest articles as soon as they're published? Follow us on Facebook and Twitter!
[ Read in Japanese ]