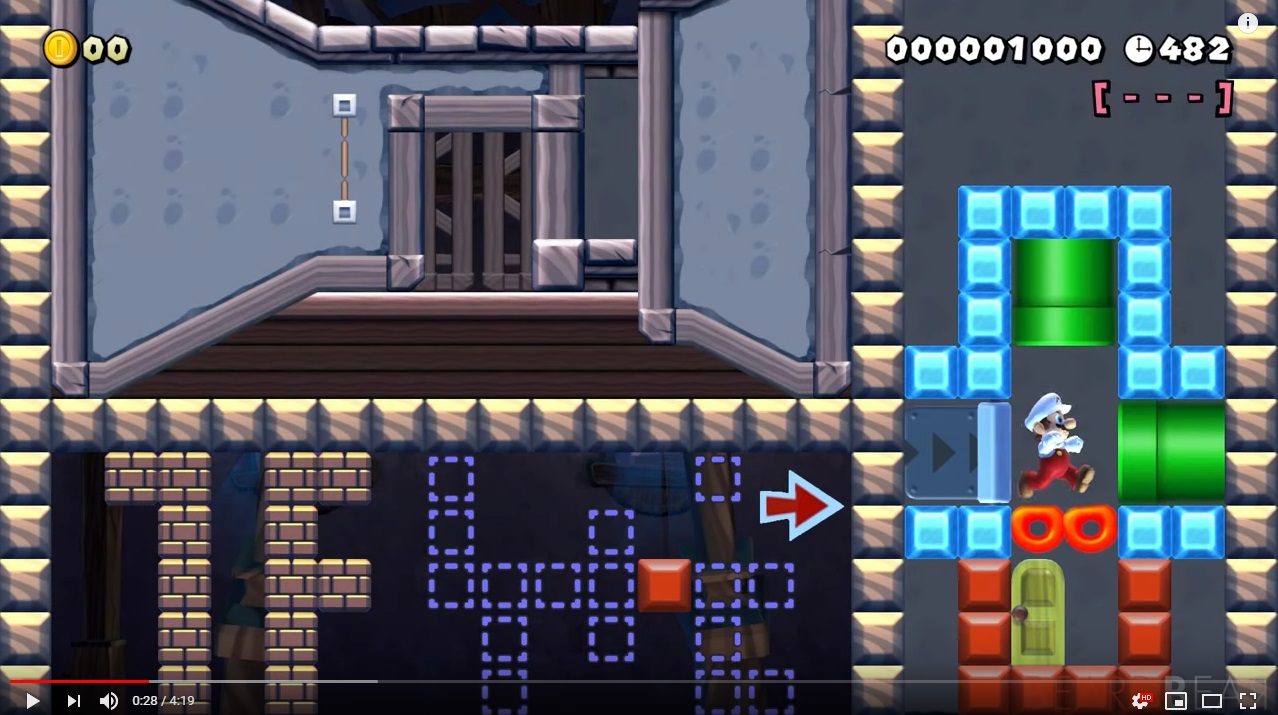 It even comes with a minimap indicating your current location.
Side-scrolling platform game Super Mario Maker 2 has been out on the Nintendo Switch for a while now, allowing players to enjoy crafting interesting levels ranging from straightforward run-to-the-end affairs to complex and insane courses with tons of obstacles. Once in a while, however, true gems overflowing with creativity come our way.
YouTube channel Beard Bear recently discovered a course that totally blew away everyone's expectations of what could be done with the game. Created by a Japanese player called Negichin, the "3-D Maze House" thrusts Mario into a haunted mansion with ingenious RPG elements that keeps track of where you are.
▼ Players have to collect three keys scattered throughout the mansion in order to escape.
The layout can be a little confusing at first glance, so let's go through how it is meant to be played. The top left section is what Mario sees in a first-person perspective, while the bottom left depicts a map of the place, with the red square showing where he currently is. A little red arrow indicates the direction he is facing, and you decide where to go by controlling that little Mario at the bottom right and choosing various options via doors and pipes, which act much like a directional pad.
▼ So using Mario to take the exit on the right will bring you
into that long corridor on the minimap.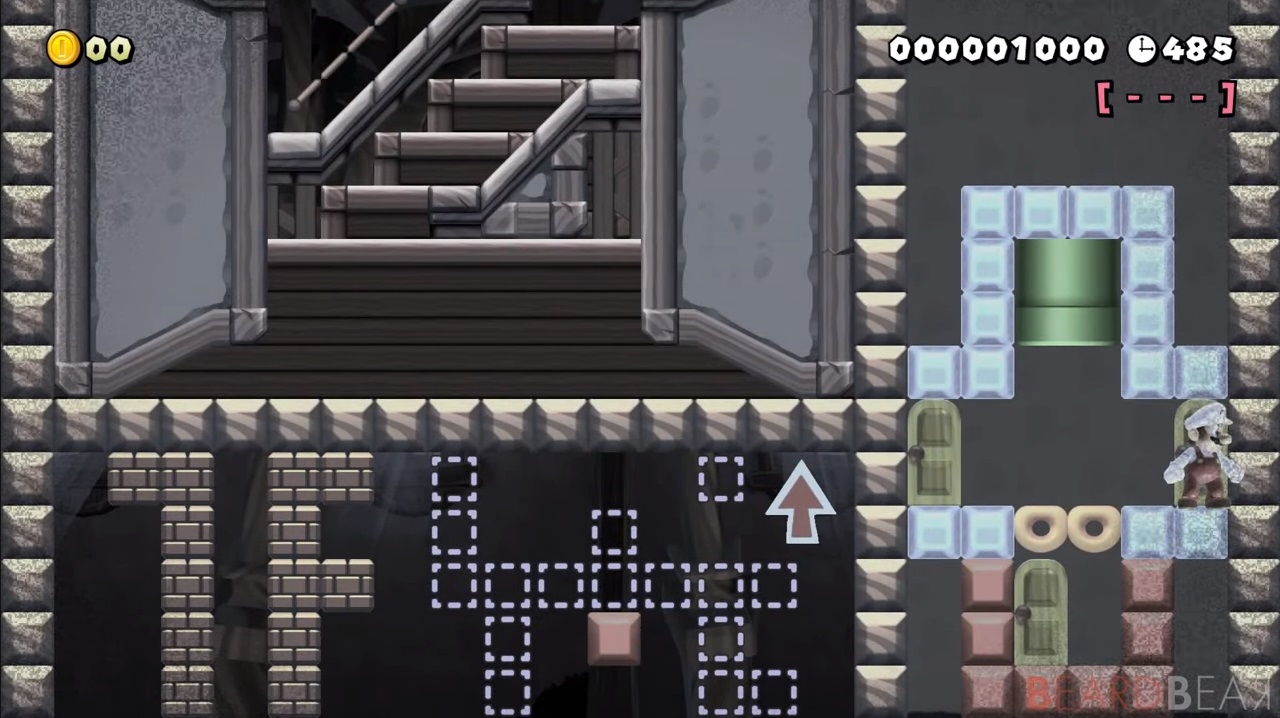 ▼ And over here you have only two options, front or back.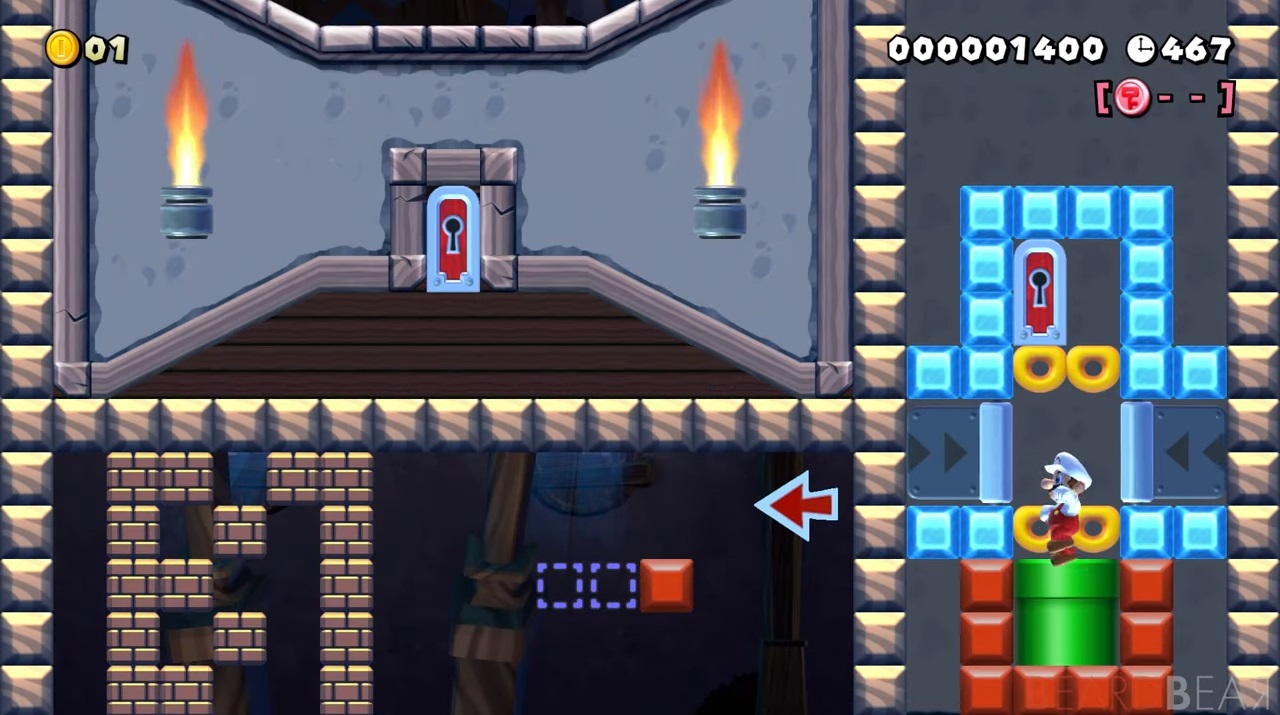 ▼ The final room even makes clever use of small and large objects
to depict things in the background or foreground.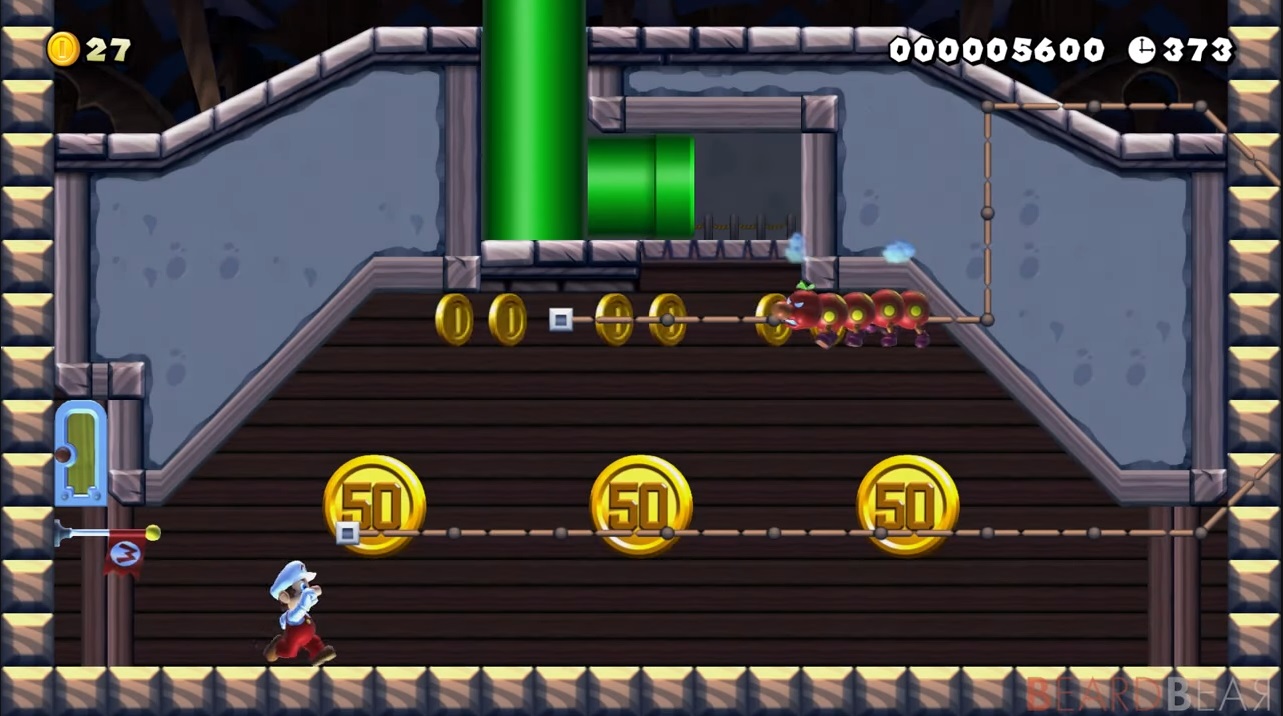 Japanese netizens were pretty impressed with its creativeness:
"This is even better than the original levels."
"I didn't know you could do something like that."
"What a genius!"
"It kinda feels like one of those retro adventure games."
"I wonder how many hours the creator put into the level?"
The ID of the 3-D Maze House is P59-698-55G if anyone wants to give the haunted mansion a whirl and perhaps gain some inspiration for their next creation. And if you have any fascinating levels like Vocaloid music generators or awesome courses that left you speechless, please don't hesitate to share it with us!
Source: YouTube/Beard Bear via Hachima Kiko
Images: YouTube/Beard Bear
● Want to hear about SoraNews24's latest articles as soon as they're published? Follow us on Facebook and Twitter!