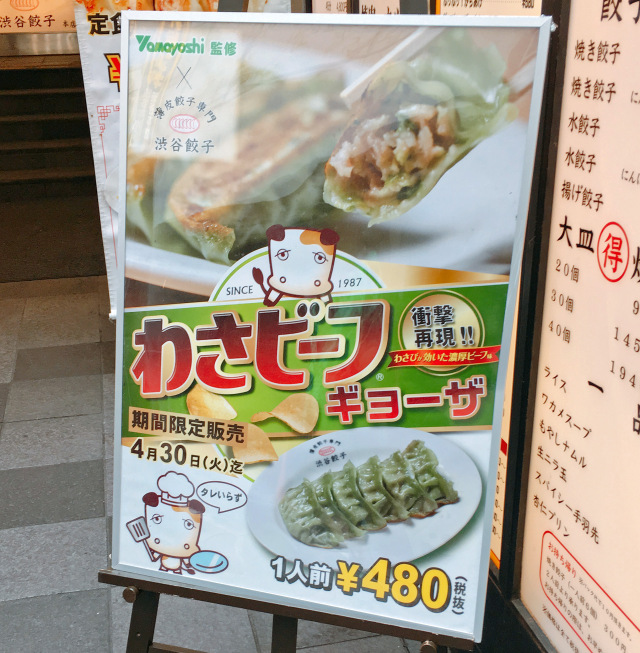 Wasabeef chips and gyoza are two great tastes, but do they go great together?
In the Japanese potato chip game there are three names that stand out above the rest: Calbee, Koikeya, and last but not least Yamayoshi, makers of Wasabeef chips. These delectable snacks combine the savoriness of beef with the delicious kick of wasabi. Like most people, our reporter Mr. Sato was a fan because they were a softer take on wasabi that was easier on his delicate taste buds.
One day he was walking through Shibuya, thinking about how much the area has changed in the 25 years since he had first visited. He remembered that there used to be a Jackie Chan themed Chinese restaurant with a life-sized poster of the martial arts legend.
However, just as he glanced over expecting to see Jackie smiling back at him, he found something completely different.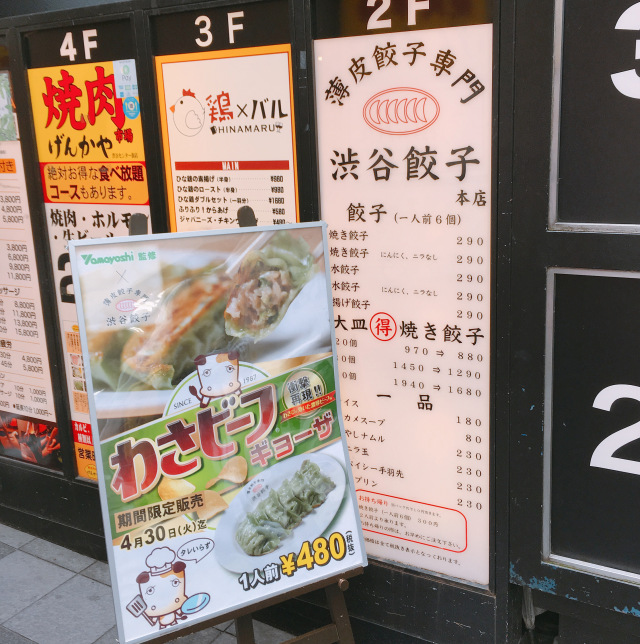 The poster had the similar layout to a bag of Wasabeef chips and caught Mr. Sato's eye immediately, but the details were quite different. These appeared to be gyoza instead of chips… Wasabeef Gyoza! Needless to say, Mr. Sato immediately went in to try some.
The restaurant was a relatively new place called Shibuya Gyoza. Despite only being around for a few years, it has already sprung up in seven locations around Tokyo since this first one opened in 2014. And it was on 14 February that they decided to offer Wasabeef Gyoza which Mr. Sato figured meant they mixed in the chip's seasoning with the dough or fillings.
The kitchen sat right in the middle of the restaurant's interior with a counter running all around it. Mr. Sato grabbed a stool and placed his order on a Food Genesis 21 Table Shot tablet computer.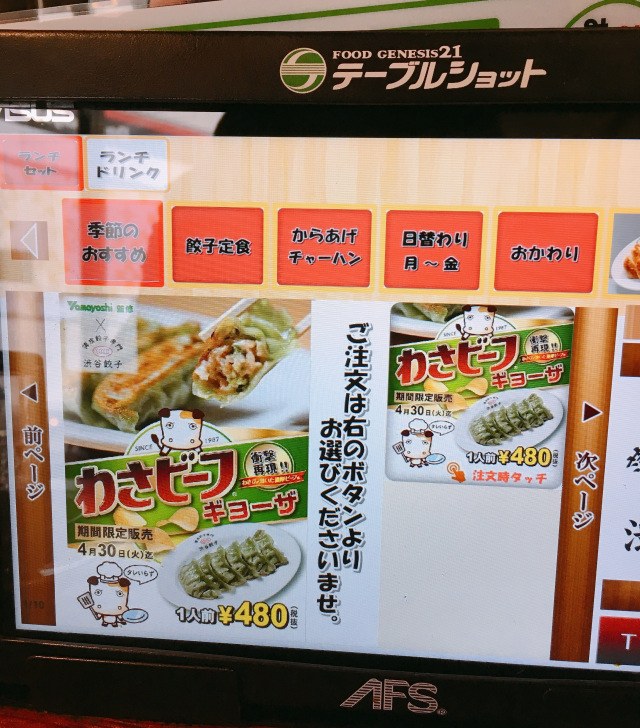 About eight minutes later his order arrived: six Wasabeef Gyoza for 480 yen (US$4.29) with a separately ordered side of rice for 194 yen ($1.73) and soup for 86 yen ($0.77).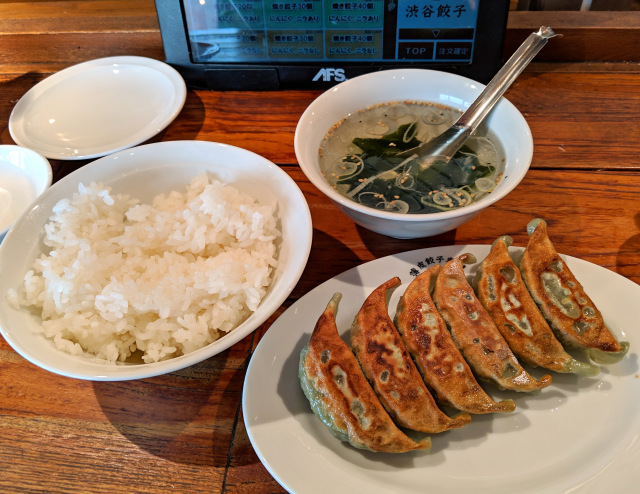 The soup was atomically hot and the dumplings had a slightly green hue to them, but otherwise it looked like a regular serving of gyoza.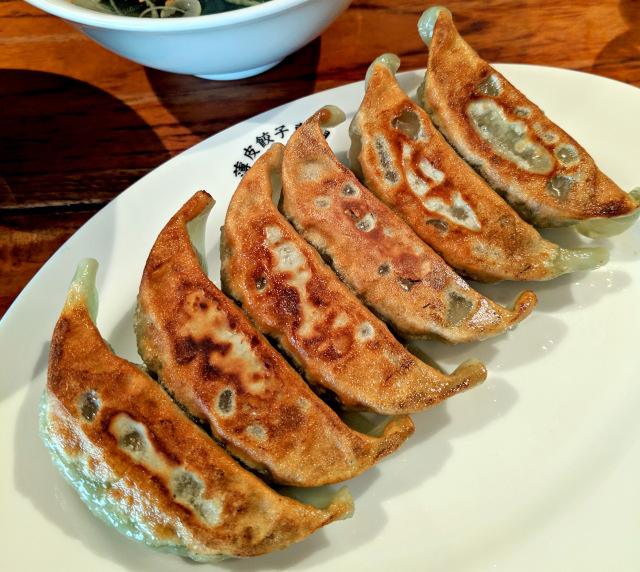 Since they seemed to have been seasoned more than regular gyoza, using the great taste of Wasabeef, Mr. Sato didn't bother with sauce. They looked nice and crispy and invited Mr. Sato to take a big bite.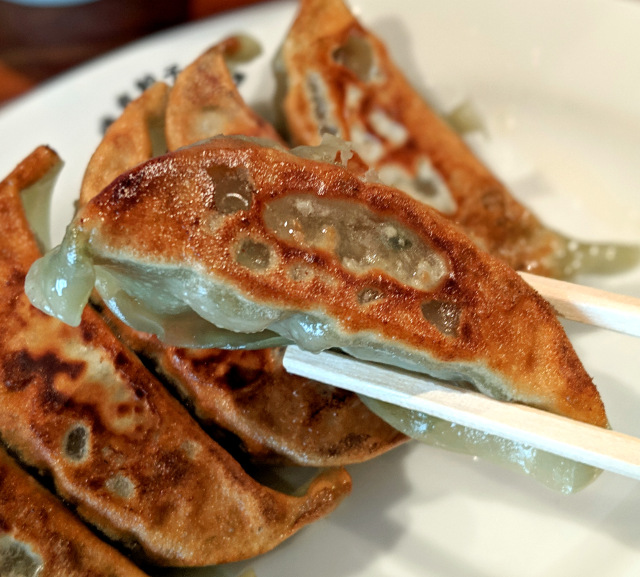 However, crispy was not the first thing that entered his mind. In fact, nothing entered his mind which was short-circuiting due to the intense blast of wasabi he had unwittingly ingested.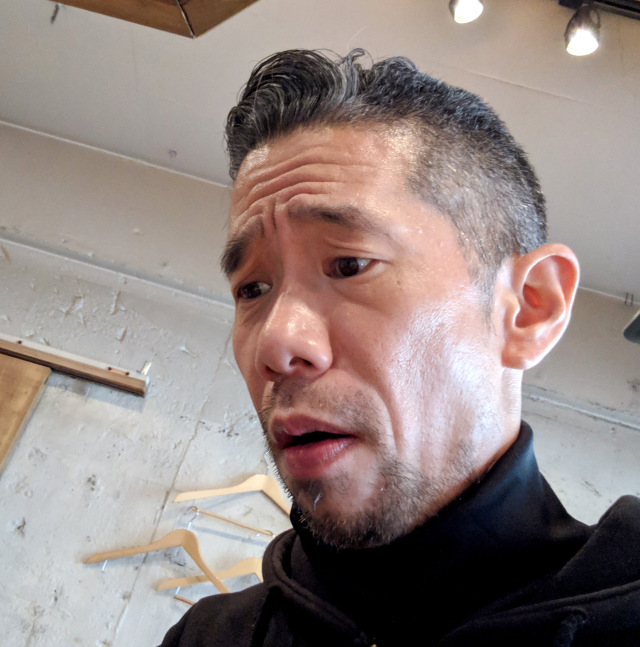 It would appear that our reporter was too presumptuous about these pot stickers, thinking they just had a casual dusting of Wasabeef seasoning for some added zest. Instead the level of spiciness Mr. Sato was struggling with was more in line with a relatively large amount of freshly ground raw wasabi.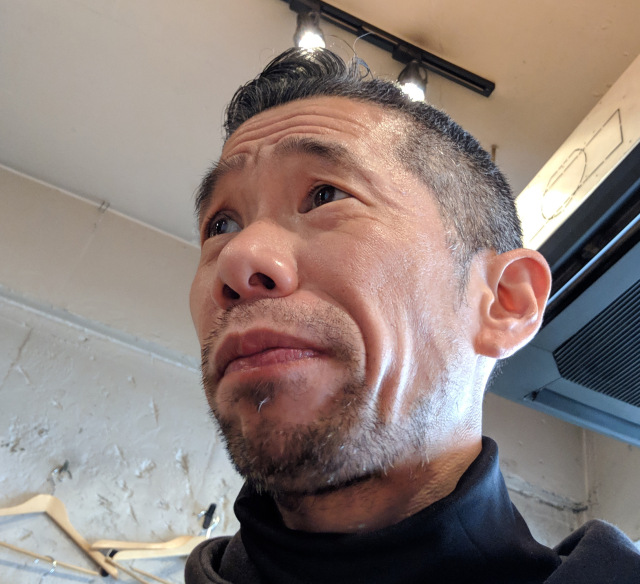 Although the name of makers of Wasabeef, Yamayoshi, was proudly displayed on the poster, it now looked as if they played more of a consulting role rather than actually providing ingredients for these things.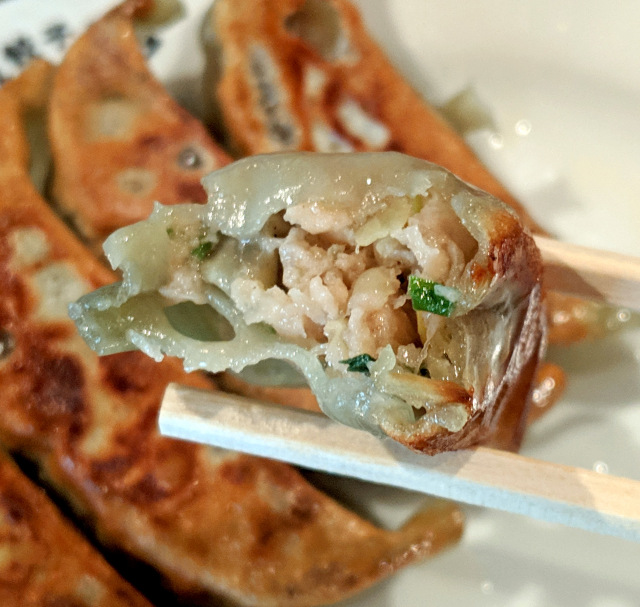 Instead, this was more of an interpretation of Wasabeef through the medium of gyoza, and Shibuya Gyoza clearly wanted to put more emphasis on the "wasa" rather than the "beef." Mr. Sato, however, was still to busy seeing through time to realize any of this.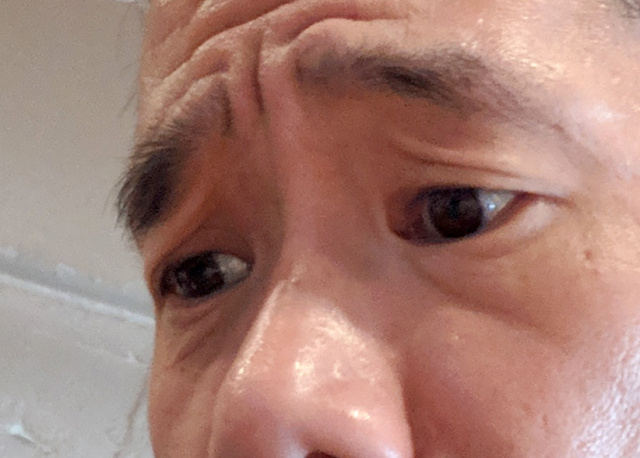 When he came to, he lamented misjudging the Wasabeef Gyoza. After years of gourmet experiences which included eating a thousand slices of processed cheese and liquefied meat buns, he sometimes takes things for granted and suffers the consequences.
Still, Mr. Sato would definitely recommend it to any fans of gyoza who are looking for something a little different, and especially to fans of wasabi because there's a lot of it to go around in Wasabeef Gyoza. So be sure to grab a plate before they leave the menu on 30 April.
Restaurant Information
Usukawa Gyoza Senmon Shibuya Gyoza / 薄皮餃子専門渋谷餃子
Tokyo-to, Shibuya-ku,Udagawamachi 30-3 Atlas Shibuya Bldg. 2F
東京都渋谷区宇田川町30-3 アトラス渋谷ビル2F
Hours: 11a.m. – 5p.m. (Mon-Sat), 11a.m. – 11:30p.m. (Sun)
Images: SoraNews24
● Want to hear about SoraNews24's latest articles as soon as they're published? Follow us on Facebook and Twitter!
[ Read in Japanese ]