Everyone's favorite physician who likes to get high from mushrooms is back!
Back in 1990 we learned the the superhuman plumber was actually just working his way through medical school and finally received his Doctor of Medicine degree to be come Dr. Mario. The first step in his career had him apparently interning at a virology center, researching how various microorganisms react when you huck pills at them.
It was a gaming experience like none other — except probably Tetris or Puyo Puyo — and one that we all surely have fond memories of. Sadly, Dr. Mario's burgeoning career was cut short by several stints as a racing kart driver, tennis player, and Bob Hoskins, leaving us all without any medical themed Mario action for quite some time.
As luck would have it, that dry spell is about to come to an end with the announcement of Dr. Mario World, coming in the early summer of 2019.
▼ "Nintendo Homepage News Release has posted: 'Notice of smart device game app release in cooperation with Line Corporation.' Dr. Mario World will be released for smart devices in the early summer of 2019."
[任天堂HP]ニュースリリース「スマートデバイス向けゲームアプリ事業におけるLINE株式会社との協業およびアプリ配信のお知らせ」を掲載しました。
スマートデバイス向けアプリ『Dr. Mario World』は、2019年初夏に配信予定です。https://t.co/zAaEuaoMMc pic.twitter.com/wRwBFa31St

— 任天堂株式会社 (@Nintendo) January 31, 2019
Readers of the news were thrilled with the announcement.
"This came out of nowhere. Maybe because Mario Kart Tour is delayed and Switch sales are slumping?"
"Oh yeah. This ought to save their plummeting stock prices."
"Is Nintendo going to bring Line down with them on this one?"
"Where is Mario Kart Tour?"
"How much is the doctor going to bill us per level?"
"Summer? So I guess they're just starting to work on it now."
"What's a Dr. Mario?"
Well, it sure looks like everyone has a big ol' case of the grumpies, but it's nothing Dr. Mario can't cure!
According to the news release, the game will be made available in 60 countries and regions at the same time and in a range of languages, but only English and Japanese are listed specifically. The game will also be available for both iOS and Android devices.
Dr. Mario World is listed as free to download and "free partial play," this is similar to the system announced with Super Mario Run back in the day and which didn't go over too well with some people.
It's possible, however, that Nintendo will adopt a more subtle payment system this time though, because they are working with Line on this game. Line is the biggest messaging app in Japan and widely used in other Asian countries such as Taiwan, Thailand, and Indonesia as well.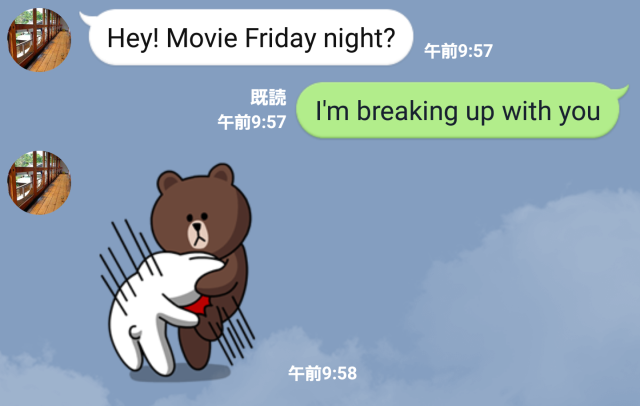 In addition to messaging, Line also has a range of social media services including its own gaming platform.
How much this will have to do with Dr. Mario World remains to be seen, but it sure would be ironic if Dr. Mario become the vector through which Line spreads through the rest of the world… VIRALLY!!! Bwahahaha!
You see, because he's a doctor and a line is…. Aw, nuts to all of you. That was funny.
Source: Nintendo, Twitter/@Nintendo, Hachima Kiko
Featured image: Twitter/@Nintendo
Insert image: SoraNews24