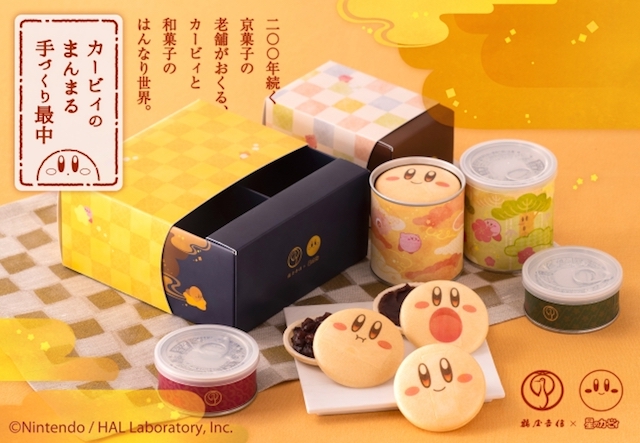 Kirby wows us again, not just by being cute but by becoming a tasty, sweet red bean paste-filled traditional Japanese dessert.
Yes, we love Kirby from the popular Nintendo game series, whether as a theme for a cafe or a giant plush toy or even underwear. And this time, Kyoto-based traditional confection maker Tsuruya Yoshinobu has turned the lovable pink character into delectable monaka!
Monaka are Japanese sweets made from two pieces of crispy outer wafers typically filled with sweet red bean paste, and since Tsuruya Yoshinobu have been creating wagashi (traditional Japanese confections) for over 200 years, you can be sure this Kirby monaka is some serious stuff, and not just for show.
▼ The product is called the Create Your Own Round Kirby Monaka (Kirby no Manmaru Tezukuri Monaka):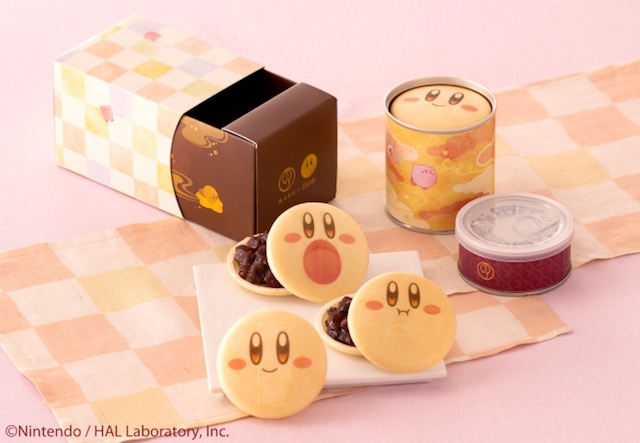 They chose Kirby as a motif in order to create an authentic Japanese sweet with broad international appeal. Based on the pictures, they certainly seem to have succeeded in creating a product featuring an internationally known character that catches the eye.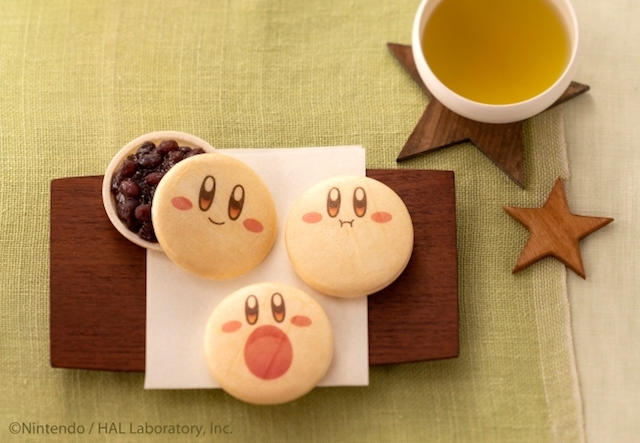 What makes these monaka extra fun is how the outer wafer crisps and red bean paste are packaged separately, and you combine them yourself to make your own monaka cakes!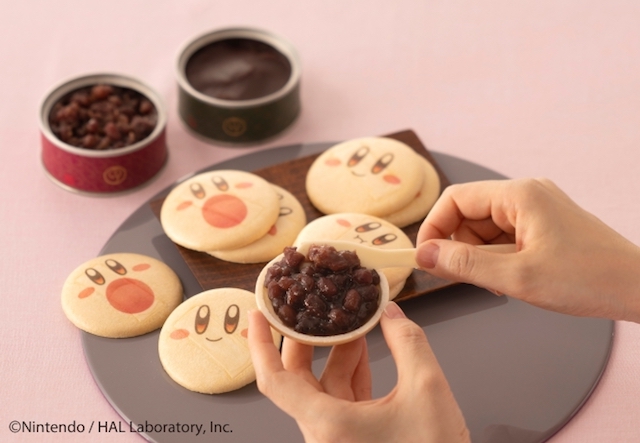 ▼ They even have a little illustration showing how to make the monaka.

The round wafers printed with Kirby's face and the red bean paste come in separate, securely sealed cans. Once you open the cans, all you have to do is use the small spatula included in the package to scoop as much red bean paste as you like onto the bottom wafer and then cover it with the top wafer to complete your own Kirby monaka.
Not only is the process fun, but packaging the ingredients separately this way allows you to enjoy the wafers fresh and crispy.
They've taken special care with the packaging too. The red bean paste and wafers come in beautifully illustrated cans with Japanese-style designs,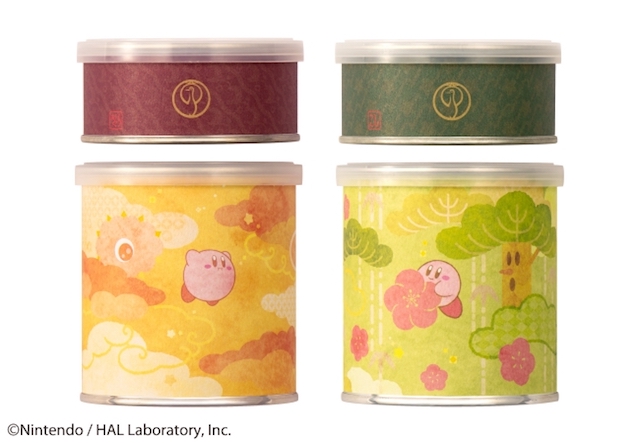 The outer box is carefully designed too, incorporating both Japanese motifs and elements from the game, so you can tell a lot of attention went into artfully combining Kirby with Japanese design.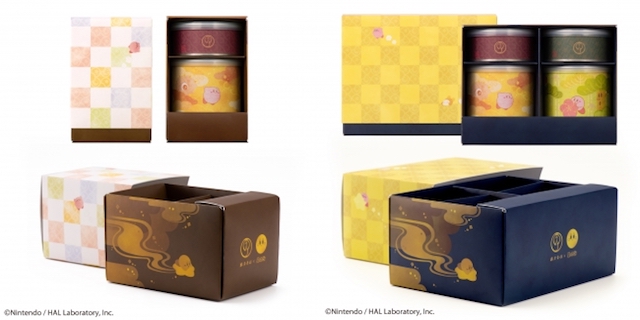 The monaka are available in sets of either one or two cans of wafers and red bean paste each, and in the set with two cans, you actually get two different kinds of red bean paste. One is ogura-an paste, made with flavorful Tanba Dainagon beans and containing visible whole beans, while the koshi-an type is a smooth paste without any visible beans, to which they've added yuzu citrus flavor. The ogura-an paste comes with the wafers in a can illustrated with Kirby drifting in a golden sky with clouds, and the wafers accompanying the koshi-an paste come in a can with the traditionally lucky Japanese pine, bamboo, and plum motif.
The best part of all is that since you make your own monaka cakes with this product, you can add various ingredients such as ice cream, fruits and nuts to come up with a truly original creation! They even have a few recommendations on original monaka recipes on Tsuruya Yoshinobu's website if you're looking for some inspiration.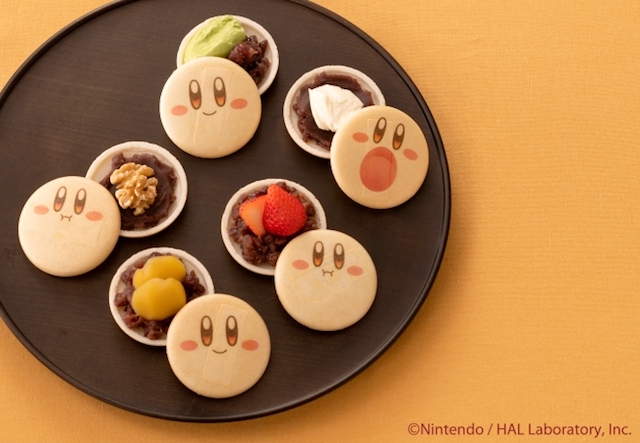 The Kirby monaka cakes are now available for preorder on the Tsuruya Yoshinobu online shop and will also be sold at three Tsuruya Yoshinobu locations: the Tsuruya Yoshinobu IRODORI Kyoto Station Hachijo Entrance location, the Tsuruya Yoshinobu Kyomeika Meisaidokoro Kyo Ten (Kyoto Station Building 2nd Floor) location and the Tsuruya Yoshinobu Tokyo (COREDO MUROMACHI 3) branches.
The package with one can of the red bean paste (ogura-an only) and wafers is priced at 1,556 yen (US$14.50), while the set with two cans (both the ogura-an and koshi-an) costs 3,132 yen. Sure, this isn't the first time we've encountered Kirby in edible form (and probably won't be the last), but If you're in the mood for some traditional Japanese sweetness with a fun twist this summer, Kirby monaka cakes might be just what you're looking for!
Sources: PR Times, Tsuruya Yoshinobu
Images: PR Times
● Want to hear about SoraNews24's latest articles as soon as they're published? Follow us on Facebook and Twitter!